Ade Afilaka
CBT Psychotherapist and Psychologist
MSc CBT, MSc, BSc Psychology, Dip Gestalt Therapy, Certs EMDR & Mindfulness, HCPC, BACPB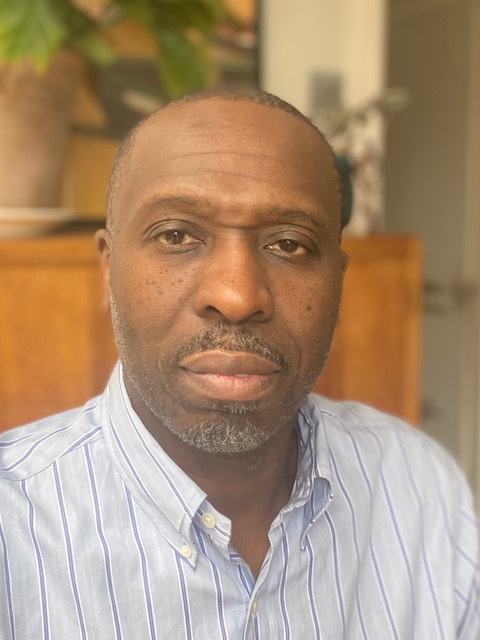 Ade is a highly experienced CBT psychotherapist and integrative psychologist with over 15 years clinical experience. When working with clients Ade employs a wide range of therapies including CBT, psychotherapy, psychology, EMDR and mindfulness.

Ade supports clients to understand how difficulties have developed and can help you to clearly identify and effectively respond to obstacles. This provides the basis to work towards achieving positive outcomes in therapy, developing skills and strategies that can continue to be used to challenge issues that arise even after the completion of treatment. He utilizes his wealth of experience to help clients in the identification of goals in alignment with their values and motivations which can enable more skilful life choices in all areas of life, including relationships, work and health.
Ade helps individuals to address a wide range of issues including:

Depression, anxiety, stress, personal/professional development, career issues, relationships, bereavement/loss, social anxiety, perfectionism, health anxiety, anger management, bullying, phobias, OCD, trauma and post traumatic stress (PTSD), sexual abuse, identity and self esteem, health problems, illness, insomnia, pain management, chronic fatigue/ME, eating disorders, childhood issues, addiction, substance misuse, psychosexual / sexual problems, gambling, personality disorders, bipolar and related issues, dissociative disorders, somatic disorders, mood disorder, psychosis, schizophrenia, body dysmorphic disorder, and racial trauma.
Clinical Experience
Ade has been a private practitioner and a senior Psychotherapist in the NHS for the last 14 years, working with a wide range of diagnoses. He has also provided clinical supervision for a comprehensive range of health care professionals, including, senior nurses, trainee and qualified psychotherapists, and psychologists. He has also worked with a range of private health care providers. Over the last 10 years Ade also provided psychological support for a parenting assessment centre, including assessment, treatment, and producing written reports for court proceedings. He also spent several years in the non-statutory sector where he worked in drug and alcohol services.
Ade has lectured on the MSc in CBT at Kings College, London University and also lectured at East London University. He has also been involved in the international teaching of Motivational interviewing. In addition he has presented at numerous psychological conferences.
Ade has held a position on the board of trustees for City and Hackney MIND (a national mental health charity). He has recently held a position as an Equality Lead for the NHS East London Foundation Trust. Ade was involved in consultations for the Mindful Nation UK, a report prepared by the Mindfulness All Party Parliamentary Group (2015) where he worked alongside Members of Parliament and Baroness Lola Young.
Qualifications and Training
Ade is highly qualified in a wide range of psychotherapeutic models. He holds an MSc in Cognitive Behaviour Therapy and an MSc in Clinical and Public Aspects of Addiction via Kings College London. He has a BSc in Psychology and an advanced Diploma in Gestalt Therapy. He has also completed advanced training in Compassion Focused Therapy, Mindfulness Based Cognitive Therapy at The Oxford Mindfulness Centre. He is trained in Acceptance and Commitment Therapy and is a qualified Eye Movement Desensitisation Reprocessing (EMDR) Therapist.
Ade has also developed and facilitated a course in Compassion Focused Therapy. He has extensive training and experience in the treatment of Post Traumatic Stress Disorder (PTSD) in both group and individual settings, using Narrative Exposure Therapy, Compassion Focused Therapy for Trauma, and Cognitive Restructuring protocols. I have also been involved in the development of the Dialectic Behavioural Therapy service for Borderline Personality Disorder.
Ade holds accreditation with the British Association of Behavioural and Cognitive Psychotherapists (BABCP) and Registration as a Practitioner Psychologist with the Health Care Professions Council (HCPC).
Fees
£120 per session
Private Health Care Insurance Psychotherapist and Counsellor
Ade is a Registered provider of psychotherapy and Psychology for Healthcare Insurance Companies including: Aetna Global Benefits, Aviva, AXA PPP, Healix and Vitality Health
Save
Save
Save