Belinda Wilson – Psychotherapist & Counsellor
B.A (HON), MA, ADEP, ADip, Dip, PgCERT, UKCP Reg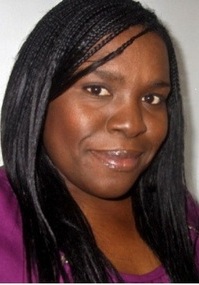 Belinda is a highly experienced psychotherapist who is passionate about empowering people to achieve their personal goals, feel more fulfilled as individuals and attain happy healthy relationships with others.
Belinda is particularly skilled at helping people to address personal areas of difficulty, supporting them to learn new skills and strategies to overcome the challenges impacting their lives.
With over 11 years of experience as a psychotherapist in private practice, the NHS and charitable organisations, Belinda has helped individuals, groups, adults and young people from all walks of life.
Belinda can help you to address a wide variety of issues including: depression, work-related stress, career development, anxiety/panic, relationship problems, sexual issues, anger management, eating problems/disorders, bereavement/loss, self-confidence, low self-esteem, problematic use of substances, trauma, phobias, PTSD, OCD, abuse, bullying, identity and cultural issues.
Belinda has previously managed and worked within psychiatric services, crisis services, varied counselling services and innovative trauma services. Belinda's successful track record in service management has provided her with experience and insight into effective management strategies for work-related issues.
Belinda is a qualified Existential Psychotherapist whose integrated approach is heavily influenced by solution focused counselling to meet clients needs. Belinda holds a B.A (HON) Psychology with Social Studies, an MA Psychotherapy and Counselling and an Advanced Diploma in Existential Psychotherapy. She is also trained in Cognitive Emotional Behaviour Therapy(CEBT), holds a Master Practitioner Award in Eating Disorders, holds an Advanced Diploma in Eating Disorders and Nutritional Interventions, a Diploma in Practitioner Skills for Eating Disorders and a post-graduate Certificate in Obesity Management. Belinda has successfully undertaken additional training in Brief Solution Focused therapy, domestic and sexual violence, and groups therapies.
Belinda is a Member of the Society for Existential Analysis and registered with the United Kingdom Council for Psychotherapy (UKCP) Membership no: 09160671.
Private Health Care Insurance Psychotherapist and Counsellor
Belinda is a registered provider of counselling and psychotherapy for Healthcare Insurance companies including, Pru Health, WPA and Aviva.