Roger Mills
Individuals Psychotherapist, Executive Coach MA Cambridge, M.Phil London, MA Surrey, BACP Reg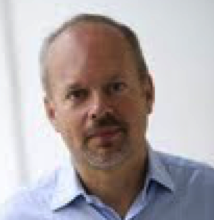 With over 15 years experience, Roger is a highly accomplished psychotherapist who is skilled in helping individuals.
Roger possesses both coaching and psychotherapy expertise. This means, for those who like action oriented work, he can offer the proactive strategies and exercises that can enable you to find solutions that work for you and your relationships. At the same time, his extensive psychotherapeutic experience, means he can help you unblock and tackle more complex or hidden problem areas, that can undermine your ability to enjoy healthy relationships and work life balance.
Roger is also a trauma specialist. He has enabled young children, adolescents and adults overcome both historic and more current trauma experiences.
Issues Roger can help you with include: stress, panic, anxiety, depression, anger management, career and work issues, relationship issues, sexual problems, self-esteem, self-confidence, trauma and PTSD, low self-esteem, bereavement, OCD, phobias, chronic fatigue, sleep problems, specialist trauma work for young children, adolescents and adults.
Roger is a highly qualified Integrative Psychotherapist with a Masters, a trained Executive Coach and a qualified EMDR specialist, which is a trauma treatment focused therapy.
Roger works as a therapist in private practice and he has previously worked for the NHS and the Priory. He has also spent many years working with EAP organisations that provide psychological services to businesses. Roger holds a successful track record working as a trainer and has written and delivered courses on trauma management, anger management, stress, anxiety, depression, employee absence management and psychology for many organisations including The Priory, Lloyds TSB, Nomura, Nationwide, BskyB and Westminster Council.
Roger is accredited and registered with the BACP (British Association of Counselling & Psychotherapy)
Fees: £100 per session
Private Health Care Insurance Psychotherapist and Counsellor
Roger is a registered provider of counselling and psychotherapy for Healthcare Insurance companies including: Aviva, WPA, Allianz, Cigna and BUPA.