3 soothing hot drinks to make you quit the caffeine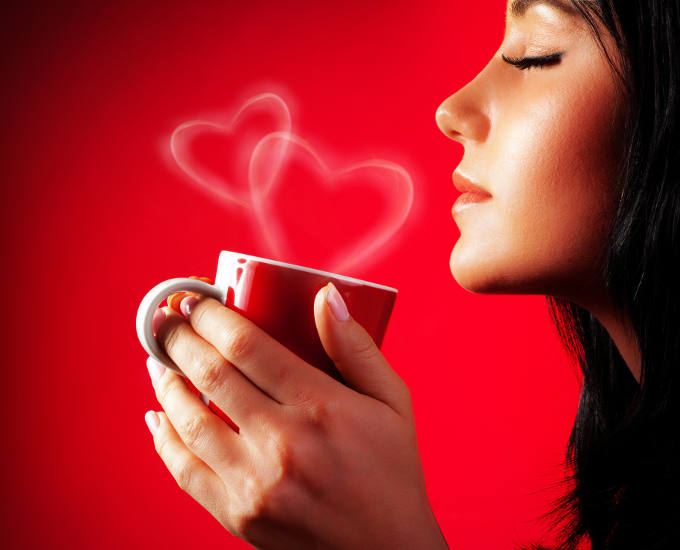 Like it or not, stress seems to be part of our daily lives. Whether it's worrying about money, job, family or relationships, too much anxiety can have a detrimental effect on your health and wellbeing. But when your body and mind is running on adrenaline, it makes it difficult to slow down at the end of the day – and harder to get started in the morning.
To help them cope with their daily lives, many people self-medicate, consuming coffee or energy drinks as a repeated energy booster during the day, while using alcohol to relax in the evening. While this can bring short term relief, it doesn't address the underlying problems and long-term use of artificial stimulants and relaxants can takes its toll on your health.
Rather than relying on caffeinated drinks to keep your energy levels from crashing during the day, how about trying healthier alternatives that help you rebalance the body and soothe the mind? In addition to paying attention to your diet and eating mindfully, here are 3 hot, calming beverages that might just do the trick.
Warm Milk
If you're feeling frazzled and anxious, try a glass of warm milk. It's not a new idea but it works. In scientific terms, milk packs tryptophan, the precursor to serotonin aka the 'feelgood' chemical in the body. Higher levels of serotonin in the blood will calm you down and improve your mood, while calcium and magnesium help lower blood pressure. If you're not keen on the taste of heated up milk, add some good old Ovaltine – it's high magnesium content is perfect to help you relax and get a good night's sleep. Or try a Vegan variation called Golden Milk, made with coconut or almond milk, turmeric, pepper, coconut oil, cinnamon and honey.
Valerian Root Tea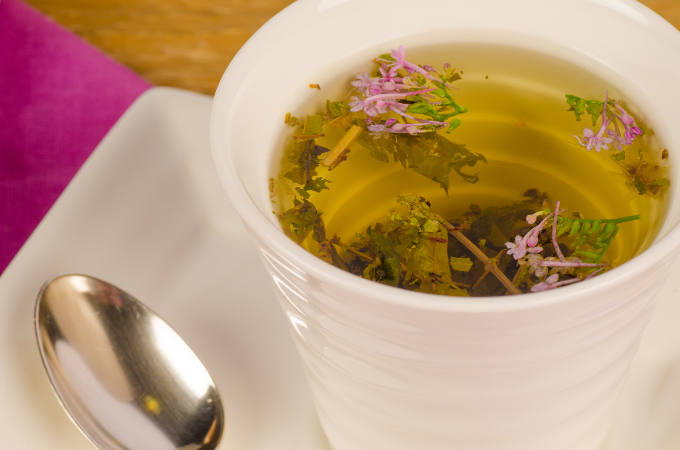 Research shows that Valerian helps to boost the amount of GABA (gamma aminobutyric acid) in the brain, whose job it is to regulate nerve cells and calm anxiety. Valerian root tea has a strong sedative effect and it can also act as a pain killer. It's best to have a cup just before bedtime – not everyone feels sleepy after drinking Valerian Root Tea but if you're affected, don't drink and drive or operate machinery! Beware that Valerian has an interesting aroma that not everyone likes, which is why you'll often find it in bedtime tea mixes together with other soothing herbs such as Chamomile, Lavender, Fennel, Lime Flower, Passion Flower or Liquorice.
Decaffeinated Green Tea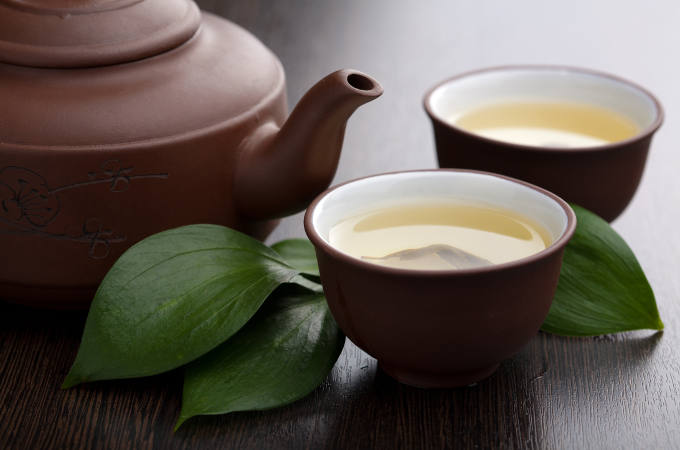 Green tea is one of the oldest teas in the world. Made from the unfermented leaves of the Camellia sinensis plant, it's arguably one of the healthiest beverages you can consume. Its health giving benefits come from phytochemicals, natural chemical compounds found in plants, including flavanols that give green tea its rich antioxidant content. Decaf green tea contains theanine, which will reduce stress and improve sleep. Make sure you don't choose regular green tea, since the caffeine it contains may well keep you from sleeping.