6 questions that mean you should practice some self-care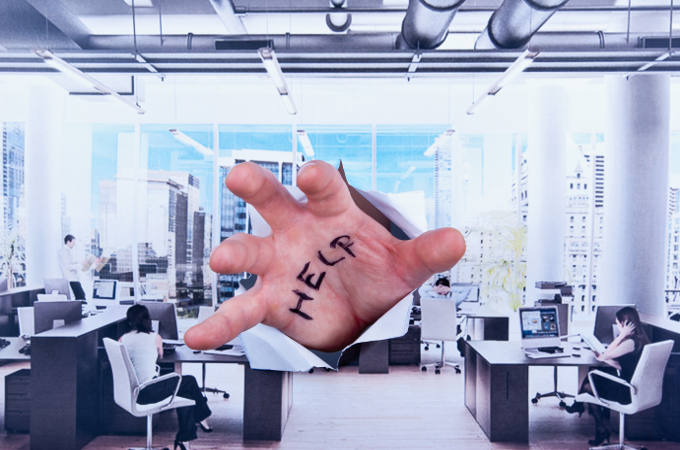 Regardless of how much energy you dedicate to your job or to other people, you need to ensure that you don't neglect yourself. Looking after Number One is often easier said than done, but it's important to find the right balance to ensure your wellbeing.
We all lead busy lives with never enough hours in the day to get everything done. Stress and anxiety disorders are common complaints in our 24/7 Western society. Admitting that your needs and wants are just as important as any item on your to-to list is the first step to a sustainable way of managing your life. You can't be a superhero all the time; you're human, after all.
1 – Are you neglecting your basic needs?
Skipping breakfast once in a while because you're running late is fine, but making a habit of it is not healthy. Nor is getting only 5 hours sleep a night, or working 14 hours a day on a regular basis. Over time, these and similarly unhealthy habits mean that you're depriving your body and mind of vital nutrients and rest.
If you're not eating or sleeping properly, you're literally running on empty, sacrificing your own health for your career. Without the energy to perform at your best, you won't excel at work. In fact, your productivity is bound to suffer.
2 – Do you feel as if you're stuck on autopilot?
Do you work to live or live to work? If your life is a case of 'eat, sleep, work, repeat', you may be stuck in a vicious circle that just allows you to go through the motions every day – with nothing left in the tank for anything other than the basic necessities.
What about your other needs? We all have emotional desires and social needs, and a drive for self-fulfilment. Crucially, we also need to get out there and experience all that life has to offer, rather than letting it pass us by.
3 – Are you always doing something for others?
While putting other people's needs first can be a wonderful character trait, there are those who will take advantage of your good nature. If you're a giving person, you will find it hard to say 'no' to others – but it's essential for your own wellbeing to learn to define your boundaries.
You can't give from an empty cup, as the saying goes. In order to stay strong, you need to protect yourself. Recognise when others are asking too much of you, and decline firmly but politely, putting your own needs first.
4 – Have you lost touch with friends or family?
When was the last time you met up with friends or family? If you're spending too much time with co-workers who mean nothing to you on a personal level, your personal relationships with the people you love most will suffer as a result.
Make time for the people who matter to you. After all, which are you going to remember in 5 years' time: the months you spent working late, or the times when you watched the kids perform in the school play?
5 – When was the last time you had fun?
When was the last time you left all your worries behind and just had fun? Perhaps you're associating 'fun' with being a child, and feel guilty when you're not working? Having a healthy work/life balance means that there should be regular time for enjoyment and relaxation in your life.
Make sure you ringfence some time for yourself and spend it on whatever makes you happy. Go for a walk in the country, eat an ice cream, take up a sport or a hobby, book a holiday.
6 – Can you remember who you are?
If you don't take an active interest in yourself, then what are you left with? A humdrum existence that revolves around work and chores? Where is the person who once had hopes and dreams, who laughed and loved without the weight of the world on their shoulders?
Take some time out for yourself and find out what it is you need to do to get your life back on track. Life Coaching can be incredibly helpful to build confidence, overcome blocks to success and improve your quality of life. Call KlearMinds today on 0333 772 0256 or contact us here.