7 new ways to challenge yourself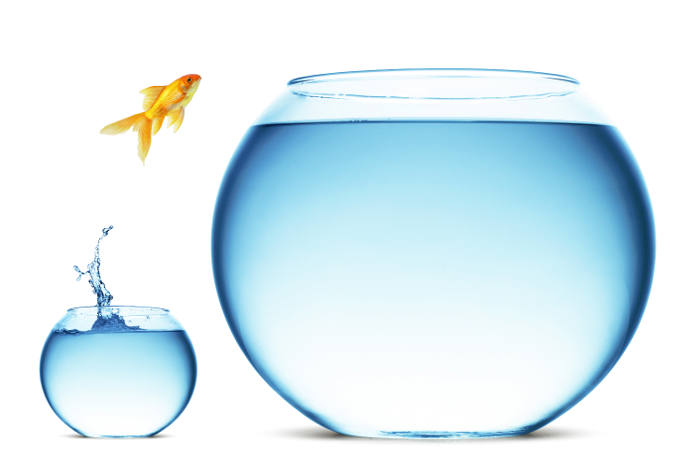 Do you feel unhappy with the way you look, your job, relationships or finances? Are you feeling stuck somehow, unable to make progress on issues that are important to you? Whatever it is that's keeping you in a rut, there are ways to motivate yourself to make changes and move forward with your life.
Anthony Robbins, Albert Einstein, Henry Ford and Mark Twain have variously been attributed with these wise words: If you always do what you've always done you will always get what you've always got. It's clear that you need to make changes – but how?
We've compiled 7 ways that you can challenge yourself to step out of your comfort zone and see what you're really capable of.
1 – Increase physical exercise
If you want to lose weight, being more physically active is non-negotiable. In any event, exercise is good for your health and the endorphins released during physical exertion makes you feel better about yourself. No need to join the gym or do hours of gruelling exercise. Start with a simple 10-minute routine – perhaps a walk or jog round the block or 10 minutes of dancing around your living room – and notice the difference.
2 – Keep track of your spending
Many people struggle with money management. Whether you're overspending or failing to save for a rainy day, proper budget discipline can be learnt. Challenge yourself to break your current financial habits, using a spreadsheet to keep track of your outgoings. Set a realistic limit and record every expenditure on your sheet. Try it for a week, or month, and see what you can learn. Have you saved any money?
3 – Learn a new language
If you've always fancied learning a new language, try tools such as Duolingo, a free app that's fun to use. From Spanish or German to more far flung languages such as Russian or Japanese, there's no need to attend traditional classes. Whether you're hoping to boost your skills on your CV or your own personal development, the emphasis is on playful learning – from your phone, tablet or computer.
4 – Confront your fears
If you're afraid of talking to people on the phone, or of public speaking, it may hold you back in your career. Whatever you're feeling uncomfortable about, if you can learn to overcome the things you're scared about and emerge a stronger person. Challenge yourself to set 5 minutes aside each day to acknowledge, analyse and face your fears. Be persistent and have courage.
5 – Take up a hobby
Broaden your horizon and do something you love! Whether you tap into your inner creative and take a painting class, take dancing lessons with your other half, or learn how to invest in stocks and shares, the important thing is that it's not work. The aim of the exercise is to challenge yourself to relax, destress and stop feeling guilty about having fun!
6 – Invest in professional development
If your career is going nowhere, start building a bridge to a better job. Sometimes, what you know may not be enough – it's who you know that could be opening the door to the next career opportunity. Attend conferences and events that are relevant to your profession and network with industry contacts to broaden your reach. Aim to go to one career related event every month.
7 – Meet new people, see new places
Whether you go travelling to explore new cultures, or you discover a new interest in your local museum, being open to new experiences will change you as a person. Take an interest in new people including those you wouldn't normally engage with – the checkout girl, the homeless man, the old lady next door? There's no limit to what you can learn about the world or about yourself.
If you feel you may benefit from professional assistance, Life Coaching can be an effective way to help you build confidence, while identifying, setting and achieving new goals in your life. Why not contact KlearMinds to find out more?