Breathe yourself calm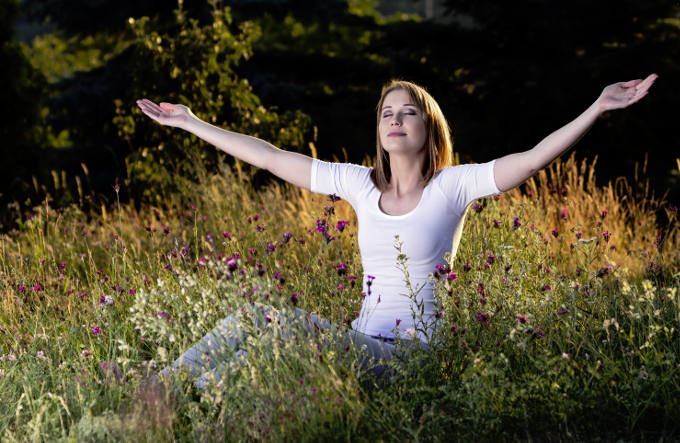 What could be easier than breathing? We do it all the time, and yet not all breaths are created equal.
Deep breathing can be a great tool to use when you're in a state of anxiety, high stress or are dealing with a panic attack. The simple action of taking deep breaths is soothing and calming on body and mind.
If you want to use your breath to calm yourself, all you need to do is to stimulate the right part of the body's nervous system. The parasympathetic nervous system controls our rest, relax and digest response. When it is activated, the body is in a state of calm, with dilated blood vessels and lower blood pressure, a slow heart rate and calm breathing.
How to get there? Your outbreath needs to be slightly longer than your inbreath. This stimulates the vagus nerve, which runs from the diaphragm all the way to the brain.
There are many different breathing exercises you can try to put your body into a parasympathetic state, but the simplest is this one:
Find a comfortable place where you can sit quietly in a relaxed pose but with your spine upright. Close your eyes and begin breathing normally through your nose.
Next, take a deep, slow breath in through your nose counting to two, hold for one count, and exhale counting to four, then hold again for one count. Make sure you breathe smoothly and evenly.
If this feels too easy, you could try inhaling for 4 counts and exhaling for 6, or even 6 inhales and 8 exhales, just so long as it still feels comfortable.
On the outbreath, try experimenting with breathing our through your nose, through pursed lips or through your mouth to see what feels best for you.
Do this breathing exercise for a minimum of 5 minutes and notice a real difference in your state of mind.
If you find breathing exercises helpful to combat stress and anxiety in your life, you may wish to try these 3 video guided exercises: