Harness your midlife feelings and make a career change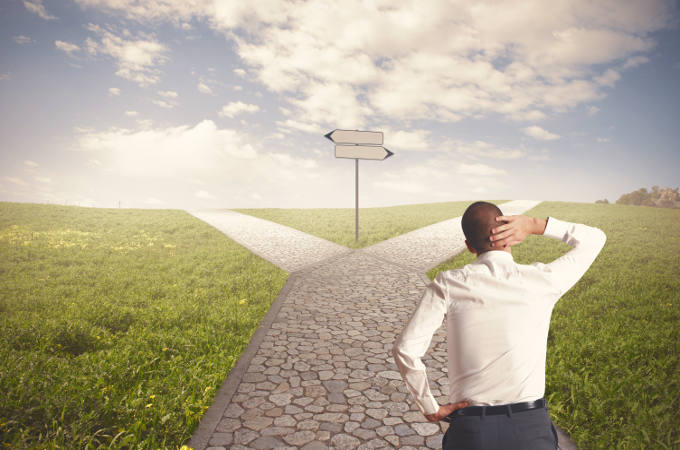 If you're at the midpoint of your life and your first career is leaving your bored, empty or worn out, it may be time to find a new path. But how? And to do what? Are you itching to make a mark on the world by starting your own business or write a novel? Do you feel the need to give back to society, or simply slow down and do something more 'meaningful' with your life? Perhaps you're just not sure?
Not only are these big questions to deal with, the implications of what you decide to do (or not do) will affect the rest of your life. That's why it is important to resist the urge to find a quick solution and take your time to really do your homework.
Challenge yourself to some hard questions, talk to friends and colleagues, get some individual Career Coaching help or consider life coaching. Oh, and don't forget to see a financial adviser too.
Tune into your personal needs and priorities
Whether you call it soul searching or navel gazing, you need to be clear about who you are and what you want out of life. What makes you happy? What excites you and fills you with passion?
There are lots of tools you can use, tests you can take and questionnaires you can fill in to help you get closer to the answer. Some are free, some are self-assessment, some can be found online – but the most valuable ones will be guided by an experienced counsellor or coach to help you assess your skills, interests, values and personality traits so that you can make sense of the results.
Mine your own back story for clues
If you're struggling to define the road map to your future, start by going back to your past. There's no need to write your autobiography (though it's an interesting exercise if you're that way inclined) but do try to identify and write down critical events, significant achievements and influential relationships that have shaped your life.
As a result of this task, you may be surprised to find obvious answers to questions such as 'What do I want more or less of in my life?' or 'What gives me most energy and pride in my job?' or 'What do I need to be happy?'
Don't shy away from professional help
Misplaced pride or shyness have no place in your plans for a major life and career transition – you should use all the help you can find. Expert career coaches and counsellors are experienced in dealing with exactly your type of situation and can help you identify skills, set goals and draw up action plans, while providing emotional support throughout the process.
Financial planners are useful allies to help you crunch numbers and see whether your chosen new career or activity is affordable, how to optimise your funds and secure your retirement.
Put your toe in the water first
Research has shown that midlife adults have more success with experientially based rather than analytically based transitions. Often, it's a case of trying out new ideas and seeing what works for you.
Take a business course and work in a small company to see if you've got what it takes to be an entrepreneur. Volunteer for an animal charity, work in a care home or become a teaching assistant to see if you're cut out for a caring profession. Get qualifications on a part-time basis in your chosen field, be it stockbroking or publishing, gardening or yoga.
Dipping your toe in the water in this way allows you to gain hands-on experience, while minimising the risk, before you commit fully.