How to create the ideal sleep environment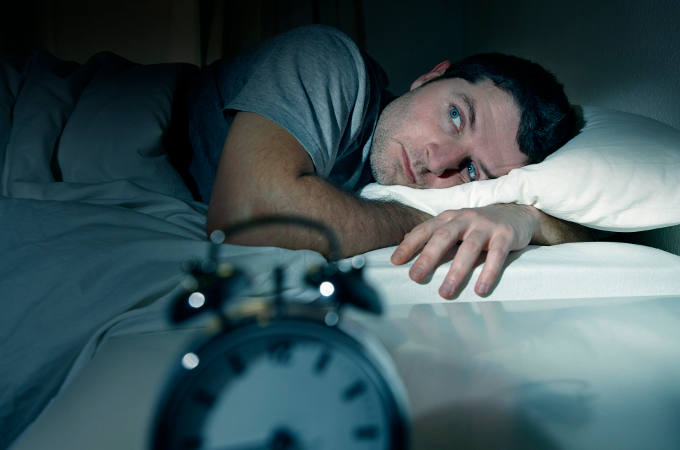 If you regularly have trouble falling asleep, keep waking up in the night or suffer from insomnia, there may be a hundred reasons why this is happening. Perhaps an underlying medical condition, such as chronic pain, an overactive thyroid or kidney infection is causing you to sleep badly. Sleep deprivation can also be a symptom of stress, anxiety, depression and a host of other issues.
Whatever the cause, if it's interfering with your quality of life or stopping you from performing your daily tasks, something must be done. Obviously, your first port of call should be your GP who can investigate (and hopefully eliminate) any physical health problems that might contribute to your poor sleeping.
If you think the cause may be related to your mental health, counselling or psychotherapy may help. Here at KlearMinds, we have a highly skilled team who have worked with many different people, and therapies that are designed to help you achieve positive, lasting change.
Meanwhile, back at home, there are some practical steps you can take to create the best possible sleep environment for yourself.
Comfortable bed
It all starts with having the right mattress. If your body is not optimally supported, you won't sleep well. Too soft, too hard – everyone has their own preferences, but do get professional advice on the type of mattress that's best for your body shape and weight. Do you sleep on your front, back or side? Suffer from chronic pain? Try out different mattresses in the showroom and look out for manufacturers offering trial periods (typically around 100 days) with a money-back option if the mattress doesn't pass the home test.
Tech free zone
Your bedroom should be a place for rest. By all means watch a film, answer emails or catch up with social media in the evening, but keep it out of the bedroom. In fact, it's a good idea to ban all gadgets and gizmos – TVs, laptops, tablets, smartphones etc – from the bedroom altogether. Not only do they have the effect of stimulating the brain when you want it to switch into sleep mode, any lights and noises emanating from the devices can disrupt your precious sleep.
Relaxing bedtime routine
Make it a priority to view your bedroom as your personal sanctuary. If necessary, use the next weekend to declutter and decorate to create a calming, restful vibe. A nightly wind-down routine is a great way to prepare your body and mind for bedtime. There are many tried and tested techniques you can try including a warm bath, a hot cocoa or herbal tea (no caffeine or alcohol!), relaxing essential oils (lavender pillow, roll-on aromatherapy blends, yoga or breathing exercises, ½ hour's journal writing or reading in bed.
Ideal room temperature
A cool bedroom (6-18°C) will aid your sleep, while a hot room (24°C+) will make you toss and turn. Make sure you have a choice of winter and summer bedding at your disposal and use it wisely. During the warmer month, airing the room before in the evening will maximise cool air circulation (but do close the window if there's a draught). In the winter, have a hot water bottle or fluffy bedsocks ready for extra snugliness that will help you drift off.
The importance of darkness
Our body's circadian rhythm responds to light and darkness – we are biologically programmed to sleep when it's dark and wake up when it's light. Work with your body by keeping your sleep environment as dark as you can, eg by fitting blackout blinds, having a 'no light at night' house rule, wearing an eye mask and keeping phones and computers out of the bedroom – the blue light emanating from LED screens actually suppresses the release of melatonin, which our bodies need to relax and fall asleep.
No noise
Finally, make sure your sleep is not disturbed by noise, either from outside (traffic, dogs barking etc) or inside (night owl teenage kids, snoring partner, household appliances etc). Sometimes, earplugs are the only way to get some peace and quiet! That said, while loud, sudden noises will wake you up, soothing continuous sounds can be helpful to fall asleep to. Why not try one of the many 'white noise' apps available, or one that plays soothing nature sounds?