How to get on top of your emotional spending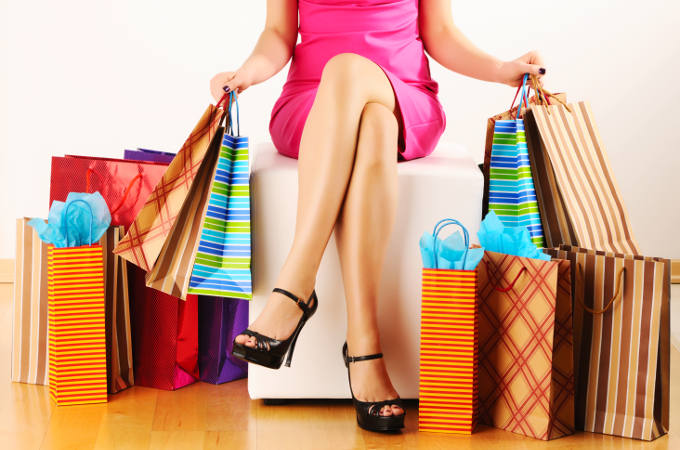 We all love a bit of retail therapy now and again, but when you get a buzz from the act of spending itself rather than from what you've actually bought, and particularly if you're regularly spending more than you can afford, you might want to stop and think about what this might mean.
Put bluntly, emotional spending has nothing to do with shopping for things you need. Instead, you turn to spending money because of how you are feeling, such as in the following situations:
You're feeling happy about something and you celebrate by going shopping.
You're feeling unhappy with yourself and cheer yourself up by going shopping.
You're feeling stressed about something and going shopping is a welcome distraction.
You're feeling less than someone else and use shopping as a way to keep up with them.
A recent study showed that 19 million UK shoppers did so for emotional reasons. Emotional spending in 2017 led to a total of £26.5 billion in credit card debt – that's a huge problem.
So, how do you know if you're an emotional shopper? Well, ask yourself the following questions and see if one or several of them strike a chord:
Are you routinely trying to justify your purchases to yourself or to others?
Do you often feel worried or anxious after a shopping spree?
Do you make a habit out of hiding receipt, tags, shopping bags or any other shopping evidence?
Do you own lots of things you haven't used or worn, or in fact forgotten that you had them?
If you're affected by emotional spending, the trick is to understand what's going on inside you, so that you can tackle the bad money behaviour. Here are 5 emotional motivations that can cause a disconnect between you and your financial decisions.
Learn to recognise these states, or talk them through with the help of a professional counsellor, and your decisions will soon become more intelligent:
Love and belonging
Do you have a problem creating meaningful relationships? You may buy things to meet the need of 'feeling loved'.
Play and fun
Are you a workaholic? Rather than creating a better work/life balance, you feel the need to treat yourself to an expensive toy or holiday.
Personal power
Is your spending never your fault? If you feel that your life is out of control, or you want to get back at someone, spending may give you a false sense of control.
Lack of freedom
Are you feeling trapped in an unhappy relationship or job? Spending money may represent a situation where you can exercise choice.
Sadness
Are you trying to fill the emptiness that sadness can bring? Whether you're struggling to deal with a personal loss or are suffering from depression, overspending can by a symptom.
Once you've decided to put an end to your poor financial behaviour, there are some practical steps and techniques you can implement straight away to avoid emotional spending. These include:
Unsubscribe from mailing lists, so you are less likely to be seduced. The same goes for store cards – cut them up and close the account.
Never save your card details on shopping sites. The temptation to shop with just one click is far too great.
When shopping online, ask yourself whether you intended to buy the item when you first entered the website, how much you need it and how you would justify the purchase to someone else.
When you go shopping, set yourself a firm budget and take the money with you in cash, leaving cards at home.
Identify your triggers and devise alternative strategies to deal with the emotion that doesn't involve spending.
As a last ditch resort, use the 24 hour rule: Wait for a full day and see whether you still really want to buy the item before making a purchase.
If you feel that it would be beneficial to speak to an experience and sympathetic counsellor about your emotional spending habits, please call the team at KlearMinds in confidence or email info@klearminds.com. Our expert psychoanalysts, life coaches and counsellors are powerfully equipped to give you the best opportunity for positive results and help you achieve fast, lasting change.