How to have a meaningful Christmas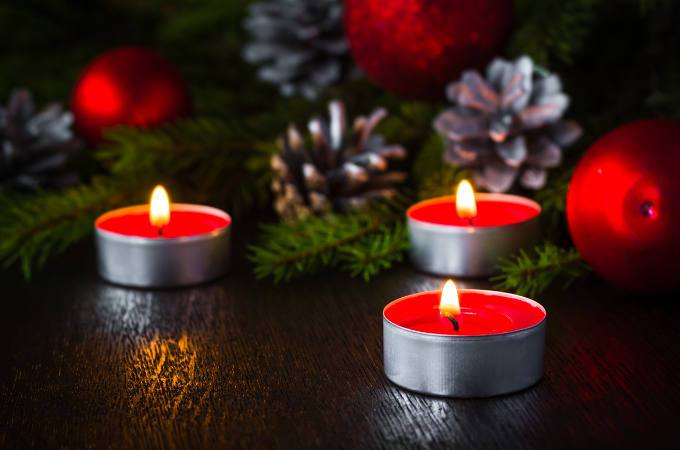 What does Christmas mean to you? A huge Turkey Dinner followed by the Queen's Speech? Lots of presents and an empty wallet? Partying through the season? While Christmas is a wonderful time of year, sometimes the real meaning can get lost in the frenzy of it all.
You don't have to be religious to appreciate Christmas. Whether or not you celebrate Advent or go to Midnight Mass, it's good for mind and soul to remind ourselves of the non-commercial aspects of the season and use the Christmas holiday as an annual break to recharge the batteries.
Practise kindness and generosity, charity and compassion and learn that giving from the heart can be the ultimate Christmas present to both the giver and receiver. Here are 7 ways to have a more meaningful Christmas.
1 – Give homemade gifts
Rather than spending big on presents just because it's Christmas, why not get creative instead? Bake Christmas cookies, make your own Yule Log or cranberry sauce. How about a home made calendar with photos taken through the year? If you're into needlework, handicrafts, creative writing, painting or music, use your talents to create personal gifts that have real meaning.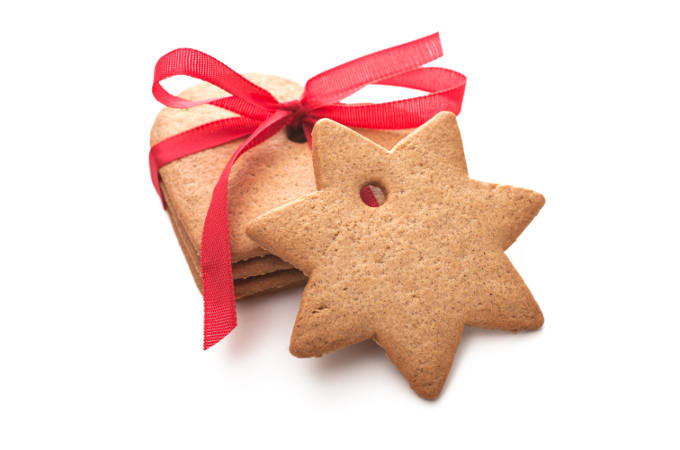 2 – Make time for the family
Christmas is a time for family, so make it a real priority to spend time together. Rather than putting the kids in front of the computer and the grandparents in front of the TV, go unplugged and do stuff together. Whether you play charades or board games, go for country walks or read stories to each other, the important thing is to appreciate everyone's company and share the love.
3 – Talk about the meaning of Christmas
Why not have an open conversation with your family about what Christmas means to them? This will give every family member the opportunity to shape the festivities and create traditions that everyone will love. It might be going to Midnight Mass as a family, a favourite film you always watch together, the ritual of wrapping presents or making home made mince pies, the annual Pantomime outing – whatever makes you gel as a family.
4 – Have a 'no presents' policy
If your family is in agreement, why not use the money you would have spent on presents and make a donation to a good cause instead? You could go shopping for a local foodbank, give the money to a children's charity or a homeless shelter to help those less fortunate than you. How about asking the children to choose one toy each that they would like to donate to a child who wouldn't otherwise get any presents?
5 – Get out into the community
Christmas is a time for sharing, so why not share your time with friends and neighbours? Make your community a priority this Christmas and help out where you can. From going carol singing to inviting everyone back for Christmas drinks, from delivering home made cookies to your neighbours to distributing hot soup to the homeless, there are many ways you can connect with the local community.
6 – Share your good fortune
Look around your home – aren't you blessed that you have so many things? Many people have less than you, for whatever reason, and simply cannot afford to celebrate Christmas. How about creating a stocking full of treats and gifts, or put together a food hamper, and place it on the doorstep of someone you know would really appreciate it? Or give your time freely to a community organisation to help with Christmas celebrations? Whether you help cook Christmas Dinner at your local church hall or look after abandoned pets, there's always a way you can help.
7 – Setting good intentions
Rather than treating kindness and compassion as a seasonal activity, why not make plans to carry on through the next 12 months. Set out your intentions to do one good deed every day, and be grateful for one good thing that happens to you every day of the year. Studies have shown that consistent positive interactions and practising gratitude can increase happiness and decrease levels of depression.