Psychotherapy & Counselling Jobs in London at KlearMinds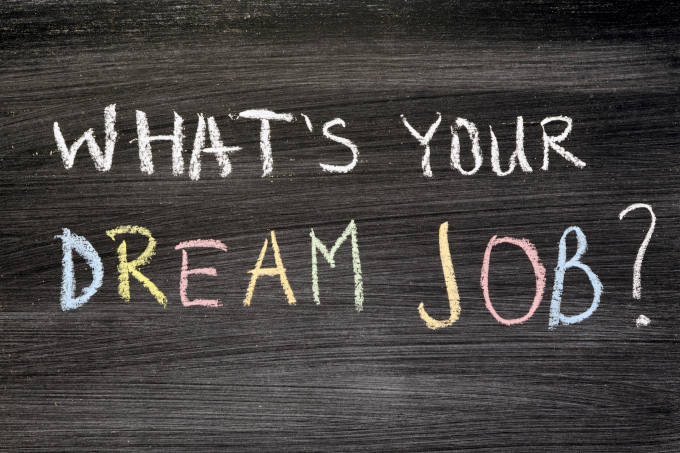 WE ARE CURRENTLY RECRUITING FOR THE FOLLOWING POST
Clinic Director
Join Our Team
KlearMinds (established in 2008) is a reputable, private psychological therapy and coaching organisation. Our passion is providing clinical excellence. Central to our ethos is jointly creating a work environment where all team members feel fulfilled, happy and love working together. We have an exciting opportunity for a dynamic and experienced Clinic Director to join our friendly, fun team.


This position is stimulating, interesting and varied. Our client group is predominantly self-referring, high functioning and seeking robust, proactive therapy. As Clinic Director, you will collaborate with our leadership and admin team in the day to day management of the service. You will manage and lead on the expansion of our existing team of highly experienced psychotherapists and counselling psychologists, who provide integrative therapy. You will also have the opportunity to enjoy your own therapy caseload. You will oversee client enquiries and provide clinical advice and recommendations when required. You will be supported by our lovely admin team.


To apply for this post you will be a qualified, experienced integrative psychotherapist or counselling psychologist. If you share our ethos and have experience of providing psychological therapy as well as service management, we'd love to hear from you.


BENEFITS OF WORKING WITH US:
You will be part of a friendly, fun, collaborative team who love and enjoy what we do.
Your role is supported by our administration team and clinic directors.
You will be provided with clinical supervision.
We work with a lovely, engaging, high functioning, motivated and stimulating client group.
The role is a nice blend of online (working from home) and onsite work.
Our clinic rooms are lovely, warm, professional and located in prime London locations.
Competitive salary.
Paid annual leave.
Pension scheme.

SALARY
£60,000 to £70,000 per annum (salary range pro rata)

HOURS
3 days minimum required between Monday and Friday – part-time hours and full-time options are open for discussion.

ROLE DESCRIPTION
Liaising with clinic directors in all aspects of service provision.
Managing our team of highly experienced integrative psychotherapists and counselling psychologists with a collegiate approach – our therapists are highly experienced and clinically skilled so you would also be someone with considerable clinical skills and confidence.
Overseeing management of client and business enquiries in liaison with our clinical and administration team – providing clinical guidance and direction – chatting with enquirers on the phone and providing them with an experience of quality therapeutic advice and recommendations that give them the best possible opportunity for a good therapy experience – even if the recommendation might be not for our service.
Participate in team meetings.
Managing your own clinical caseload of 8 to 12 clients (depending on the number of days you work), providing integrative psychotherapy. Some sessions will be face to face, some clients will be online only and some clients will be blended face to face and online sessions.
The role is a nice blend of remote and office based working.
Overseeing management of our therapy rooms.

QUALIFICATIONS AND EXPERIENCE REQUIRED
You must be a qualified psychotherapist or counselling psychologist.
You must hold accreditation with UKCP, HCPC, BACP or BABCP.
A minimum of 10 years clinical experience providing face to face adult psychotherapy (which includes private self-funding clients).
You must have an integrated therapy approach and be able to provide a therapeutic approach which includes an integration of at least three psychotherapy approaches. Ideally, these will include psychoeducation, understanding unconscious processes and developmental theory. An understanding and integration of new therapy approaches from neuroscience would be an advantage.
Extensive experience of working with a wide range of clinical issues. Experience working with couples, OCD, phobia, PTSD/Abuse and career issues would be an advantage.
Proven track record of managing and clinically guiding a psychotherapy team.
Experience of managing psychological therapy service delivery.
Competency and experience using google drive, excel, email, online platforms and service management databases and booking systems.

QUALITIES REQUIRED
You will be an all rounder who enjoys managing and clinically supporting therapists as much as talking to clients on the telephone and tailoring bespoke recommendations relevant to their queries about therapy.
You will have a passion for managing all aspects of psychological therapy service provision within this private sector and relatively prompt client response environment.
You will be self-motivated, a quick learner, with the ability to prioritise, pay attention to detail and lead clearly in this multi-functional role.
You will have a passion and ability to provide psychological therapy that is high quality and integrative.
You will have the ability to provide therapists with clinical guidance and recommendations to support best practice. (Each therapist has their own independent clinical supervisor.)
The ability to maintain clear boundaries around the provision of clinical guidance to therapists, that does not step into clinical supervision.
An ability to understand and manage the process/relational and systemic issues which can arise when therapists work under an organizational structure.
You will have a pragmatic part and enjoy working with and developing the administrative systems, spreadsheets and databases that enable the service to function smoothly and efficiently.
You will feel at home being a supportive, creative and positive team player.

LOCATIONS
The role is a nice flexible blend of remote (home) and office based working. We have beautiful therapy rooms situated in prime locations based in London City and London West End.

TO APPLY
Please submit a full CV and a statement (OF NO MORE THAN 2 A4 PAGES) OUTLINING YOUR REASONS FOR APPLYING FOR THIS POST AND WHY YOU THINK YOU WOULD BE SUITABLE, IN RELATION TO THE JOB DESCRIPTION. Email your application to: jobs@klearminds.com

APPLICATION CLOSING DATE: No closing date. The advert will be closed as soon as the position is filled.