Frequently Asked Questions
Listed below are some answers to common questions we receive about counselling, psychotherapy and coaching with our service. If you have additional questions please do not hesitate to contact us and we will be pleased to respond.
Will my sessions be confidential?
What issues can counselling, psychotherapy or lifecoaching help me with?
How often are appointments?
How many session will I need to achieve what I want?
How do I pay for a therapy session?
Can I use my health insurance to pay for sessions?
Do you offer concessions, discounts or low-cost Therapy?
Can I refer someone to this service?
How satisfied are clients with your service?
What if I am unhappy with the service I receive?
Will my sessions be confidential?
Maintaining your confidentiality is central to our work. Each therapist does not discuss the details of your therapy sessions with anyone else without your permission. Breaking confidentiality would only be considered in the following exceptional circumstances, these include: if your therapist is concerned you may be seriously at risk of harming yourself, harming another person or if another person is seriously of harm to you or if a child is at risk of being harmed. In such instances your therapist will make every effort to discuss the situation with you first but if that was not possible, your therapist would consider contacting relevant services e.g. your GP or emergency services.
As a requirement of good ethical practice and a commitment to continuing therapeutic excellence, each therapist discusses clinical work with their clinical supervisor. Their supervisor does not have access to your personal details and is bound by the same rules of confidentiality.
If you have any queries about confidentiality please do not hesitate to let us know and we will be pleased to respond.
What issues can you help me with?
Our combination of counselling, psychotherapy and counselling has helped many people gain relief and learn effective strategies for tackling a wide range of challenges including:
Making difficult decisions, finding the path in life that makes you happy, achieving success, managing stress, balancing life and work, improving self-confidence, overcoming mid-life crises, managing relationships better (marriage, divorce, choosing better partners, dating, loneliness, jealousy, arguments, pre-marriage problems, friendship problems), managing bereavement or loss, tackling anxiety (panic, social anxiety, claustrophobia) and/or depression, addressing eating problems (bulimia, binge-eating, negative body image), overcoming the effects of trauma (post-traumatic stress, accidents, traumatic incidents, rape, sexual abuse), overcoming obsessions (obsessive compulsive disorder OCD), addiction, substance misuse.
If the issue you are facing is not listed above feel free to ask us if we can help. If we cannot we may be able to recommend someone who can.
Because this format is proven effective, normally appointments are at the same time on the same day at weekly intervals. Also some people find fortnightly appointments work for them. For people who have a work schedule which prevents their ability to attend a regular time, we can provide ad hoc appointments. If you require flexibility just let us know. You can read more about the formats different people find useful by reading Q5 below.
How many sessions will I need?
Several things can influence what length of therapy that will suit you best. These include:
The length of time that you have been having difficulties
The degree of change that you want to achieve
Your level of self confidence and
How well the type of therapy used matches your personal learning style
Ultimately, we believe, you will know when you no longer need therapy because you will have achieved the changes you want. If initially, you are not sure how long you need, as the work progresses, you will get a sense of what works best for you. To give you some indication of the possibilities for working with us, you can read below some different ways that clients have used our services. All contracts are flexible and can be changed at any time.
Brief Contracts
Some people find one meeting may be enough to clarify or find a solution to a problem.
Short or Medium Contracts
To gain understanding of a specific problem and identify some ways to deal with it, 3-6 sessions can be useful.
To develop a range of solutions and address your problems with the benefit of ongoing support while you experiment and practice, 8-12 sessions can be helpful.
If the problem is longstanding or there are several problems which need tackling, 24 sessions or more may be more appropriate. All contracts are flexible and can be changed at any time.
Flexible Contracts
You can use therapy to address a particular issue, then go away and test out its effectiveness. If you find it has helped, you may want to come back for another contract to tackle another aspect of life that you would like to improve.
Open Ended Contracts
You may want to develop a stronger sense of self and explore a number of difficulties and/or you may just prefer the idea of an open ended contract. This way, you can end therapy when you feel ready.
How do I pay for a therapy session?
Your therapist can take payment in full at the beginning of each session either by cash or cheque. We do not have the facilities to accept credit or debit cards. You can see our fee rates by clicking here.
Can I use my health insurance to pay for Counselling sessions?
This depends on your type of policy. Firstly, you need to check with your provider to confirm whether counselling sessions will be covered. If so you need to ascertain how many sessions are included and if there are any other restrictions (e.g. time limitations, amount etc). Some of our therapists are registered with the major health insurance providers e.g. Aviva, WPA and Cigna. If you would like to work via your insurance just let us know and we will be pleased to allocate you to a therapist who is registered with your provider. Please be aware that you will be responsible for any payments accrued regardless of the type of insurance cover you have.
Do you offer concessions, discounts or low-cost Therapy?
At present our service is unable to offer concessionary rates, free initial consultations or discounts for block bookings.
Can I refer someone for Integrated Coaching & Therapy?
If you are concerned about a friend, family member or colleague you can certainly suggest our service to them. We do recommend that you get them to look at our website so they can see if our approach appeals to them. Research demonstrates that people who make their own appointments are more likely to turn up and engage in the work than people who do not directly book their own appointment. If you have any queries about recommending someone, please do not hesitate to contact us and we will be pleased to respond.
How satisfied are clients with our service?
Many of our clients have been kind enough to provide testimonials expressing how effective they have found our service in helping them tackle a variety of different issues. You can find out what they say by clicking here
What if I am unhappy about the service I receive?
We want you to receive the best service possible. If you are not happy about any aspect of the service, we want to know about it and will do our best to improve the situation for you, where possible. If you feel the therapy you are receiving is not working for you, we suggest firstly, you speak to your therapist about this. This is because they may not realise you are unhappy and may be able to change their approach to suit you better. Alternatively, you might both agree that the working partnership you have is not really going well for some reason. If this is the case your therapist may be able to make a better recommendation for you. Because they have worked with you they will have some understanding of your issues and may be able to suggest one of our other therapists whose approach might suit you better.
We also understand that on rare occasions some people just do not feel able to speak directly to their therapist. In such instances Maggie Morrow, the clinical director would like to hear from you. Your feedback is important and helps us understand how effectively our service is working. We will make every endeavour to address problems where possible. If the issue cannot be addressed internally we will pleased to direct you to the therapists appropriate governing body who deal with formal practice complaints.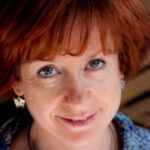 This page was written by Maggie Morrow (MSc, BSc, Adv Dip, UKCP) and medically reviewed in June 2020.