Online Therapy & Counselling
If you are seeking help but cannot easily access good quality counselling that either fits your busy schedule or is accessible in your area, online psychotherapy and coaching can provide the perfect solution.
Research demonstrates that online counselling is as effective as face to face therapy, in helping people discover how to address a wide range of issues: from anxiety and depression, to relationship and career concerns.
Benefits of Online Therapy
Research indicates the results you can get are as good as face-to-face sessions
You can gain access to London's highly qualified and experienced counsellors
You can access it in the convenience of your own home, office or hotel
You won't have to spend time or money on travel
It can enable you to organise child-care more conveniently without travelling
It can make therapy easily accessible for people with certain disabilities
When is an Online Therapist Helpful?
Many people find online therapy or coaching works much better for them compared with in person sessions, in some of the following situations:
Busy Schedules: If you have a very busy schedule, at work or at home, travelling to and from appointments can eat into precious time and cause unnecessary stress. Arranging an online therapy session from your office or home can mean you get to address the issues that concern you, without other areas of your life suffering.
Accessing High Quality Therapy: If you live outside of a centre of excellence like London, sometimes it can be difficult to find the high quality therapy accessible there. Online therapy gives you access to highly qualified and experienced counsellors at KlearMinds, who can help you quickly and effectively tackle your concerns.
Travelling Regularly: If your job or lifestyle requires spending a lot of time in different cities or locations, online counselling can be ideal. It enables you to have regular sessions so you can address your concerns more quickly, without having to deal with long gaps between face-to-face sessions which could slow down your progress.
Living Abroad: If you are living abroad, it may be difficult to find an expert counsellor who provides the type therapy approach that will suit you best. By accessing your coaching or counselling online, you can enjoy the comfort of easily accessing the type of online psychotherapy, that is highly effective for you.
Frequently Asked Questions
How Do Online Counselling Appointments Work?

We can provide online therapy using any of the common platforms including: skype, WhatsApp, FaceTime and Zoom. We also work with many people who use Google Hangouts, Microsoft Teams and a range of other platforms via their office set up.

Your therapist will conduct your online appointments in a private, secure room maintaining the same standards of privacy and confidentiality as in personal face to face therapy.

Is Online Counselling Secure?
Meet Our Qualified Therapists
How Much Does Online Therapy & Counselling Cost at Klearminds?
Individual: £120 - £160; Couples: £130 - £180;
Fees are charged on a per session basis.
A standard session lasts 50 minutes.
Not Sure Which Therapist or Type of Therapy You Need?
Get in touch with Maggie Morrow, Award Winning Therapist & KlearMinds Director. Maggie can help match you with the right therapist based on your needs.
Contact Us
Private Therapy Rooms in London Online Counselling Available
Our London Therapy Locations
We help people across London and have therapy rooms in Central London & London City.
Quality Standards
Our hand-selected therapists have trained in the UK's most respected counselling institutions. They hold a minimum of 8 and up to 30 years clinical experience within the NHS, private and/or charitable sectors in and around London. They are registered with: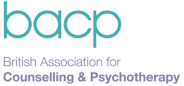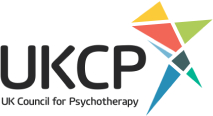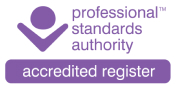 What Issues Can Online Coaching and Counselling Help With?
Here are some of the issues that online counselling can help you address:
Family Problems
Life Transitions