Online Therapy & Counselling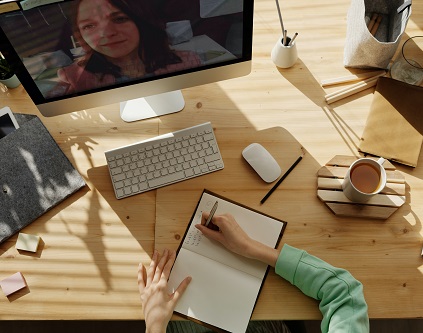 Would you like to access high quality counselling at a time and place most convenient for you?
If you are seeking help but cannot easily access good quality counselling that either fits your busy schedule or is accessible in your area, online psychotherapy and coaching can provide the perfect solution.
Research demonstrates that online counselling is as effective as face to face therapy, in helping people discover how to address a wide range of issues: from anxiety and depression, to relationship and career concerns.
CLIENT REVIEWS

….I was immediately impressed, on first contacting Klearminds, by their understanding of my situation and their care to find the right person for me….."

"……Helped me progress so much that I am unable to hardly recognise the person I was at the start of our sessions!….."

Click here to read complete Online Counselling Reviews from our clients.
Benefits of Online Psychotherapy
Research indicates the results you can get are as good as face-to-face sessions
You can access it in the convenience of your own home, office or hotel
It can be easily accessible for people with certain disabilities
You won't have to spend time or money on travel
It can enable you to organise child-care more conveniently without travelling
Access to London's highly qualified and experienced counsellors
What Issues Can Online Coaching and Counselling Help With?
Here are some of the issues that online counselling can help you address:
Family Problems
Life Transitions
How Do Online Counselling Appointments Work?
We can provide online therapy using any of the common platforms including: skype, WhatsApp, FaceTime and Zoom. We also work with many people who use Google Hangouts, Microsoft Teams and a range of other platforms via their office set up.
Your therapist will conduct your online appointments in a private, secure room maintaining the same standards of privacy and confidentiality as in personal face to face therapy.
Meet Our Qualified Therapists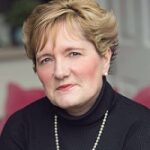 Judy Harrison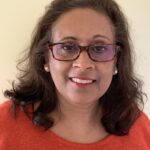 Mita Hiremath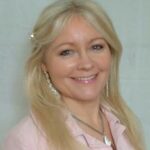 Andrea Tibbitts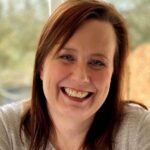 Karen Gubb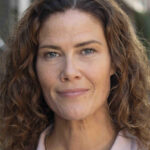 Kate Thomlinson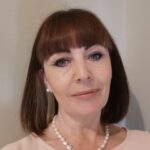 Amanda Reynolds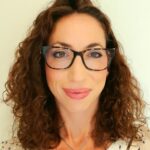 Jodie Dilliway
Is Online Counselling Secure?
Talking to an online psychologist is very secure. In fact, online video and chat services use encryption technology, which is one of the most advanced forms of internet security that is currently widely available. Even if a person managed to intercept a message, it would be in a complex code that they would be unable to decipher.
CLIENT REVIEWS

"….As someone who has always regarded therapy as an admission of failure and had to be dragged into doing it, I can't believe how helpful it has been….."

"……The sessions and tools provided have helped me organise myself, realise my limits and most importantly brought confidence and self respect back to my life….."

Click here to read complete Online Psychotherapy and Coaching Reviews from our clients.
When Can an Online Psychologist Help?
Here are a few situations where online coaching and counselling might be the preferred method of getting help:
Busy Schedules: If you have a very busy schedule, at work or at home, taking time out to get to and from appointments can feel like a waste, and cause unnecessary stress. Arranging a skype session from your office or home can mean you get to tackle the issues that concern you, without other areas of your life suffering.
Accessing High Quality Therapy: If you live outside of a centre of excellence like London, sometimes it can be difficult to find the type of high quality therapy accessible there. Online therapy gives you access to the type of highly qualified and experienced counsellors available at KlearMinds, who can help you quickly and effectively tackle your concerns.
Travelling Regularly: If your job or lifestyle requires you spend a lot of time in different cities or countries, online counselling can be ideal. It enables you to have regular sessions so you can address your concerns more quickly without having to deal with long gaps between face-to-face sessions which can slow down your progress.
Living Abroad: If you are living abroad in a non-English speaking country, it can be difficult to find a good counsellor that has enough command of English or the type of training or therapeutic approach that will really suit you. By accessing your coaching or counselling online, you can enjoy the comfort of discussing your issues, in your mother tongue and accessing the type of online psychotherapy that you will feel most comfortable to work with.
Fees
Fees for Online Counselling and Coaching range from £120 to £150 for individuals and £140 to £170 per 50 minute session for couples, based on the therapist's clinical experience and expertise.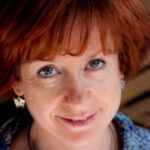 Written By
This page was written by Maggie Morrow (MSc, BSc, Adv Dip, UKCP) and medically reviewed in June 2021.