Life Coaching in London
How Can Life Coaching Help You?
Do you sometimes feel that there ought to be more to your life than this? Are you lacking a sense of direction? Perhaps you have a vision but no plan, or you're stressed and procrastinating about which way to go?
Life Coaching can help build confidence, overcome blocks to success, achieve goals and improve your quality of life. Gain clarity and confidence and start changing your life today.
Wherever you are stuck or blocked, and any areas that you're unsure of or changes you would like to make, Life Coaching can be the perfect choice to help you move forward towards a happier life. Whether in your personal life, in your career, here are just some of the issues where Life Coaching can help you achieve real change:
Improve your work / life balance
Manage people effectively
Developing your own business
Master public speaking
At KlearMinds, we offer life coaching in Central London, the City of London. Our highly experienced Life Coaches in London are professionally trained, sensitive and approachable, and work in total confidence.  We are able to help with a wide range of issues.
Gain clarity and confidence and start changing your life today. Get in touch with us to take the first step.
How Do KlearMinds Coaches Work?

Clarifying Goals

Your Life Coach will employ a range of questions and exercises to help you identify and clarify your own personal goals. From getting a new job to changing career, planning an adventure to finding a new relationship, the first step is to decide what it is you want to focus on.

Taking Steps Forward

The next coaching phase helps you break down your goals into achievable steps. You will be given tasks and exercises to enable you to complete the steps needed to reach your goals. This format helps you establish a track record of success to stand on, as you progress forward.

Overcoming Roadblocks

Your Coach will use a number of questions and techniques to help you identify blocks and adopt different strategies to remove them. At KlearMinds, our Life Coaches are also fully trained psychotherapists, which allows us to offer an integrated coaching approach with counselling and psychotherapy to help you fully understand and address the root causes of any problematic blocks.

And because we know that some people can find it difficult to maintain motivation, change and achievement, especially at the end of a course of Life Coaching alone, at KlearMinds we combine coaching with additional therapies, which can enable you to achieve changes you can maintain, for life.
Client Review

"Maggie really helped me to elucidate and articulate the origins of deeply embedded patterns of negative and self-defeating thinking, which proved essential in enabling her to then work with me to develop practical strategies for loosening their grip. She is patient and compassionate while being proactive and constructively challenging when she needs to be. I found this combination of empathy and robust testing of my negative perceptions immensely helpful.

The process resulted in my feeling much better at work, building up the confidence to successfully apply for a new job (which would have been unimaginable before I started therapy) and to take important strides forward in my relationship."
FAQs
What is Life Coaching?
Life coaching has only recently come to the fore since the turn of the millennium. At the heart of it lies the belief that everyone has the capability to be, do and have anything they desire, and that you create your own reality through your thoughts, beliefs and actions. Here's a comprehensive guide to explain it in more detail.
Life coaching uses a solution-focused approach to personal development that is designed to help you make positive and lasting changes to your life. Your coach will facilitate this change via tried and trusted tools and techniques to empower you in a caring, supportive, inspiring environment.
Should you get Life Coaching or Counselling?
Counselling helps you recognise, address and find resolutions for problems in your life. Investigating the roots and causes of potential or actual mental issues and other health problems, the aim is to help you find a way forward.
Life coaches are not normally qualified to diagnose, advise on or treat mental or physical health-related problems. They are trained to help you set and achieve goals for the future, through personal improvement and development.
Here's a handy infographic that explains the difference between life coaching and counselling.
What does a Life Coach do?
A life coach is professionally trained to help you identify your goals and devise a plan with you on how to get there, allowing you to maximise your full potential and lead a happier life. You will be working together to talk about areas that you are unhappy with and would like to change.
Providing a safe space within which you are gently encouraged to explore new directions, your coach will nudge you towards challenging previously held perceptions, while providing support and feedback to help you move towards your goals, and a more positive and authentic future.
What can Life Coaching help with?
A life coach is trained to use specialist techniques to help you in all aspects of your personal and/or professional life, including your performance. Whatever issues you may be struggling with, working with a coach can be the best thing you can do to gain clarity and purpose in your life.
Issues that coaching can help you deal with include self-confidence building and stress management, improving your work/life balance, career path guidance and development, forming better relationships, staying true to your inner motivations and having more meaning in your life.

Meet our experienced therapists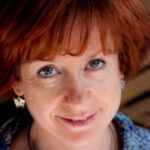 Written By
This page was written by Maggie Morrow (MSc, BSc, Adv Dip, UKCP) and medically reviewed in June 2021.
Where we are located
11/12 Token House Yard, London, EC2R 7AS
We also offer online coaching, click here to learn more.
Further reading
Click the following links for some self-help tips and useful information on life coaching:
A Comprehensive Guide to Life Coaching
The 5 Most Common Questions About Life Coaching
How can coaching help you Develop or Change Career?
8 tips on how to find Direction in Life and enjoy the journey
How to be your authentic self and why
Does Life Coaching Really Give You Clarity?
Which is best for you? Life Coaching, Counselling or Psychotherapy
How to find a Life Coach, Counsellor or Psychotherapist
The Differences Between Counselling and Coaching – Infographic