Life Coaching in London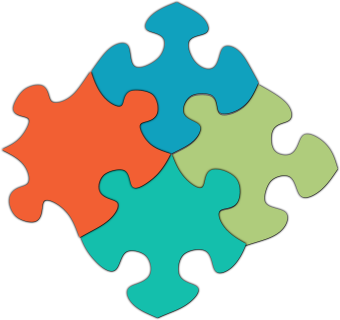 How Can Life Coaching Help?
Life coaching can help you build confidence, overcome blocks to success, achieve goals and improve your quality of life.
Because some people find problems in motivation and achievement can re-occur after a course of Life Coaching alone, at KlearMinds, we combine coaching with additional therapies, to help you achieve changes you can maintain, for life.
Our integrated coaching with counselling and psychotherapy approach, can help you understand fully the obstacles which hold you back and how to make changes that will last.
Get started with KlearMinds life coaching in London; visit our contact page to send us an enquiry.
Issues Life Coaching Can Help With
Life coaching can be very useful in helping you address a wide range of areas in your life including, some of the following:
Stress Management
Improving Relationships
Work / Life Balance
Public Speaking
Making Presentations
Managing People
Developing your own business
Life Coaching in London with KlearMinds
We have a team of highly experienced life coaches working from our consulting rooms in the City of London and Kensington, West London. We work expertly and confidentially with a wide range of issues. If you are looking to work with an expert life coach in London, we may be able to help you. For further information on our locations, visit the following links:
How Do KlearMinds Life Coaches Work?
1. Clarifying Goals
Your life coach uses a range of questions and exercises to help you identify and clarify your goals. These can be anything such as, building confidence, getting a new job, creating your own business, planning an adventure, changing career or finding/improving a relationship(s).
2. Taking Steps Forward
The next coaching phase helps you break down your goals into achievable steps. Your coach will collaborate with you in setting tasks and exercises which enable you to complete the steps needed to reach your goals. This format helps you establish a track record of success to stand on, as you progress forward.
3. Overcoming Blocks to Progress
Feeling stuck and unable to overcome blocks to progress is why many people to seek out a life coach. The keys to lasting success are:
Firstly, knowing how to recognise your blocks, secondly understanding their root causes and thirdly, knowing effective strategies to either remove them altogether or prevent them from getting in your way in future. Coaches use a number of questions and techniques which can help you identify blocks and adopt different strategies for dealing with them. However, most life coaches are not trained to help you fully understand and address the root causes of problematic blocks. This means some issues can return in the future and you may feel unequipped to deal with them effectively.
Because life coaches are not trained in developmental psychology or psychotherapy, they often refer clients to psychotherapists for help to address problem blocks, which they don't have the skills to tackle. At KlearMinds, our coaches are fully trained psychotherapists. This means, should the need arise, we can help you understand and fully address, problematic blocks. So that, when challenges arise in the future, you can feel more equipped to deal with them effectively.
Further reading on Life Coaching
Click the following links for some self-help tips and useful information on Life Coaching:
A Comprehensive Guide to Life Coaching
The 5 Most Common Questions About Life Coaching
How can coaching help you Develop or Change Career?
8 tips on how to find Direction in Life and enjoy the journey
How to be your authentic self and why
Does Life Coaching Really Give You Clarity?
Which is best for you? Life Coaching, Counselling or Psychotherapy
How to find a Life Coach, Counsellor or Psychotherapist
The Differences Between Counselling and Coaching – Infographic
Get started on an expert course of life coaching in London. Click one of the links below to get in touch.