Couples Therapy and Marriage Counselling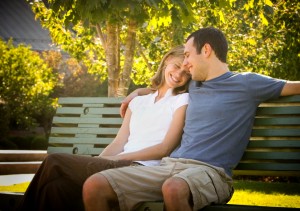 Help for Relationship or Marriage Problems
Concerned the connection you once shared is now lost?
Tired of arguments or misunderstandings?
Worried about relationship or marriage affairs?
Whatever relationship or marriage problems you are facing, our experienced couple counsellors can help you understand why things are not working and what steps you can take to make things better, fast.

How can KlearMinds Help?
When things go wrong and you don't know how to resolve them, too often, unresolved relationship issues can lead to unnecessary break-ups. A KlearMinds couple counsellor can help you prevent the situation from worsening and show you essential strategies that can enable to you resolve problems effectively and build, love, fun and deeper trust in your relationship. Even if your partner will not take part, it is possible to get them to respond differently by making simple changes in your behaviour.
"My relationship with my wife has vastly improved. We are able to communicate more openly and can now provide each other with space, companionship and appropriate support when needed. I have regained my enjoyment in our journey of building a life and family together."
What are the Benefits of Counselling?
Our couple and marriage counsellors can help you understand why and where things are going wrong and what steps you can take to re-build a future together, that will be fulfilling and fun for your both.
We can help you resolve problems and strengthen your relationship:
Learn simple strategies to reduce or avoid conflict and establish a deeper, trust and understanding
Learn how to recover, rebuild trust or move on from affairs in marriage or a cheating partner
Discover how differences between men and women can cause problems and offer solutions
Learn new strategies that will help you understand how to meet each others important needs
Learn your partners communication style and what they're really saying
Discover simple ways to re-ignite fun, sexual passion, laughter and build positive future together
Learn key pre-marital counselling strategies for building a lasting, fullfilling relationship
Issues Couples Counselling and Marriage Therapy Can Help
Unfortunately, it is common for relationships to suffer as the challenges of everyday life, such as work, family, money or health, begin to mount. Suddenly a good marriage or relationship that once made us feel happy and secure can leave us drained, angry or disappointed. It doesn't have to be this way, with the right help relationship issues can be resolved. You can learn how to make your relationship a lasting, loving bedrock of support, which can help you both manage challenges effectively, for life.

Here are some of the issues we can help you resolve.
Communication problems or breakdown
Desire has gone or sex is no fun
Arguments / conflict / violence / abuse
Partner illness: physical or mental health problems e.g. depression, anxiety
Trust has been broken or eroded via an affair, debt, secret or other issues
Loss of shared experiences – living separate lives
External pressures – family, work, friends
Life changes
Birth of a child / children management
Children leaving home
Separation or Divorce seem like the only option
Second marriage / dealing with previous relationships or marriages
Take the First Step to Save Your Marriage or Relationship
If you are fed up worrying about your relationship or marriage? KlearMinds couple counselling can help you develop a new, empowering level of understanding that will remove fears, build lasting trust and create a compelling future for your relationship. Why feel bad any longer? Contact us today.
Conveniently located Central London
If you need a marriage counsellor or couples marriage therapy in London, a KlearMinds couple therapist or marriage therapist can help. Our couple and marriage therapists are based in central London EC1 /and EC2. Located within easy reach of Liverpool Street, Moorgate, Old Street, Barbican and Shoreditch.
Our Marraige Counselling London Office Locations:
Visit the following links for further information on our locations: