Low Self-Esteem
Healthy self-esteem makes a huge positive difference to your quality of life, in every area including relationships and career.At KlearMinds, we use our counselling and coaching expertise, to empower you with a set of tools, that can enable you to develop a solid self-capacity, for sustaining a happier life.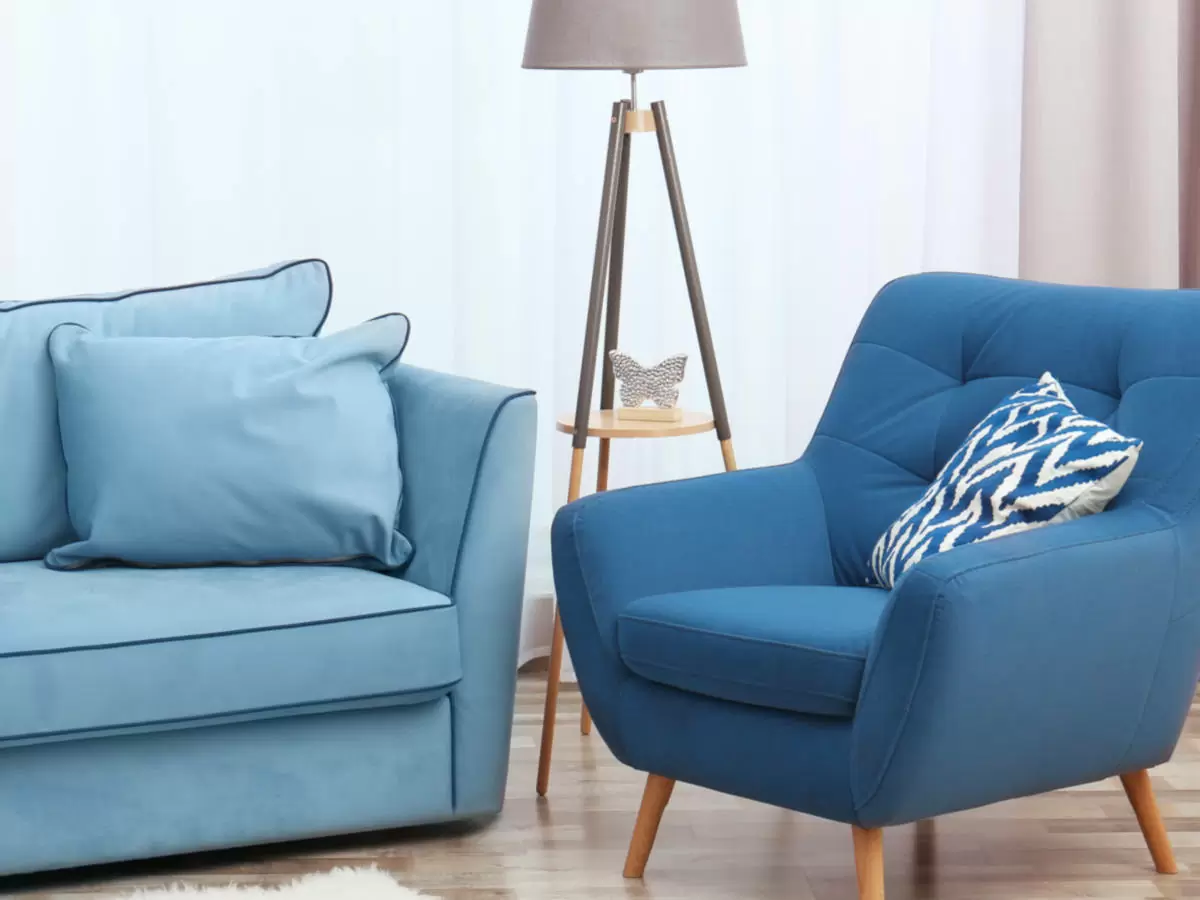 Self-esteem is the opinion that you have about yourself. It is something that tends to fluctuate and most people experience moments of low self-esteem, at some point in life. This can be a perfectly normal response to external events, from time to time.
However, when low self-esteem becomes a long-term habit, it can harm your relationships with others, kill your confidence, stunt your ability to assert yourself and feed a cycle of increasing frustration and unhappiness. In fact, research has shown a correlation between low self-esteem and depression.
Benefits of Counselling for Low Self-Esteem
For many people, the biggest benefit of counselling for low self-esteem, is gaining the ability to live their lives with a stronger feeling of freedom and confidence, to be who they truly are. Here are a few of the other benefits KlearMinds self-esteem counselling can help you bring about:
Discover how to become more assertive.
Learn how to create more balanced, mutually respectful and satisfying relationships
Discover how you can feel confident enough to achieve what you want in life.
Gain a deeper understanding of yourself and what makes you happiest.
Discover how certain behaviours, feelings, and thoughts that are contributing to your low opinion of yourself.
Uncover the root causes of your low sense of self-worth and how to address them.
Learn how to improve your self-image and reduce self-doubt.
Experience a significant decrease anxiety levels.
Issues That Self-Esteem Therapy Can Help With
Shyness
Feelings of worthlessness
Valuing the opinions of others above your own
Fear of change
Being drawn into unhealthy or destructive relationships
Low levels of confidence in areas including career and relationships
Feelings of inadequacy
Being overwhelmed with negative thoughts and fears
Feeling unloved
Self-Esteem Counselling Reviews
Career Coaching & Finding Loving Relationship
I started to see Maggie as a work coach… I was frustrated with my job… working myself into the ground… not getting any returns… I'm now in a job I love, and have just been promoted! I'm now much more confident… with who I am…. in a great relationship for almost two years now… I've recommended her to numerous friends since and I know she's helped them massively too… She helped me realise….
Read More
Managing Director
Building Self Confidence & Assertiveness
I decided to book a course of counselling as a 30th birthday present to myself. I was aware of wanting to have a bit more confidence and be more assertive and of having a couple of unresolved issues which I would benefit from working though. I picked Maggie after looking at the websites of several… We had about 10 sessions together and I found them hugely beneficial…she offered lots of insights each week… I would very much…
Read More
Consultant
Improve Self Confidence
Had a very positive experience working with Kate and KlearMinds. Kate was very easy to talk to and gave me space to do sessions in the way that worked best for me and I came out of them feeling refreshed and motivated. I would definitely recommend Kate to anyone looking to work through things in therapy, she was kind, thoughtful and always reliable even when I was a bit awkward about finding times that suited my schedule.
Anonymous
Control Anxiety – Depression – Improve Relationships – Career Coaching
…therapy with Judy… has changed my life forever. I suffered daily from anxiety and.. negative thought[s].. holding me back..in my relationships… during lockdown..i was put at risk of redundancy.. I saw 3 different therapists before this, none of which really understood and helped me… Judy helped me understand things… control my anxiety… get back on track… I was blown away with her….
Read More
Events Producer
Gain Clarity in Turbulent Relationships
I am 61 and in 2021 I was going through a turbulent time with my marriage as we were both thinking we might be better off going our separate ways. I found that having a regular appointment to talk was like a lifeline at times…knowing I just had to get through to the next appointment. Talking with Dhanesh not only helped me clarify what was going on in my mind but also forced me to consider a….
Read More
Travel Industry
Attentive and Quick to Respond
I highly recommend KlearMinds. It was a very convenient location and my therapist (Tania) was extremely kind, attentive and quick to respond to any of my problems. I would definitely go back to this practice if I ever require any more counselling.
Anonymous
Deal with Anxiety & OCD
I have struggled with OCD and anxiety since I was a child. Initially, I was quickly put on medication as a stopgap but never dealt with the root issues. KlearMinds was my first time trying proper therapy. I made immense progress with Mita… I learned many strategies and methods to deal with my anxiety, and gained much insight into myself and some underlying issues stemming from my past. I now have greater…
Read More
Data Specialist
Learn How to Manage Anxiety Quickly
My experience with Jacqui was excellent – over just 6 sessions we got to the core of my issues and worked through them.I have always deemed myself an anxious person and so I assumed it was normal that as a consequence I was a bad sleeper, a chronic worrier and had negative thoughts about myself. Jacqui quickly helped me realise that this wasn't the case and I didn't have to continue down this path if I didn't want to…
Read More
Sports Strategy Manager
Build Self-Confidence and Overcome Relationship Problems
….I had tried counselling before and thought it wasn't for me. I now realise that finding the right counsellor makes all the difference. I went to see Maggie when I felt I was no longer able to cope and everything in my life was going wrong…. I cannot recommend Maggie enough. I feel in control, grounded and confident… capable of moving forward in my life. My sessions with her have not only helped me gain….
Read More
A very grateful Lawyer!
Learn Strategies to Better Manage Anxiety
I thoroughly enjoyed working with Samina.She really helped me in discovering more about myself and finding the root of my anxiety/inability to move on from certain situations. Our time always left me feeling uplifted and positive.
She taught me strategies for managing my anxiety and ways to really practice better self-care.
These have really helped me build better relationships as well as…
Read More
Executive Assistant, London
Change Negative Patterns overcome Trauma
I came to Maggie… at a time when I felt I needed to take stock of where I was in life and to understand and change negative patterns of behaviour after years of struggling with issues related to a traumatic event earlier in life. After a period of working with Maggie I genuinely felt a huge shift take place. I..feel..emboldened to move forward with more confidence and positivity. Maggie helped me dissect….
Read More
Documentary Maker – Film & TV
Improve Your Self-Confidence
When I came to KlearMinds I had started a new relationship and it became apparent to me that I hadn't fully healed from a past, emotionally abusive relationship. I hadn't realised how much I needed to speak with someone until I started working with Samina. She helped me realise my anxieties, where these stemmed from, my triggers and that I wasn't broken… therapy was invaluable in helping me come up with…
Read More
Beating Depression – Regaining Self Confidence
I first came to see Maggie when every area of my life seemed to be going wrong, and I felt I wanted to take control and turn things around. Maggie helped me to do that. I can honestly say I now feel happy the majority of the time and if I don't, I know how to deal with it. I now realise that you have options, and that it is within your own power to change things around. I am very grateful to Maggie for helping me to….
Read More
Lawyer
Meet Our Expert Self-Esteem Therapists
Types of Counselling & Psychotherapy for Low Self-Esteem
There are many types of counselling, therapy and coaching that can help you develop a robust self-esteem. At KlearMinds we provide integrative therapy which is a blend of many therapies. This enables us to tailor the therapy to best suit your learning style and draw upon a wide range powerful techniques and tools to help you achieve positive change.
We have listed below just three types of therapy that can help you build your self-esteem. If you would like to read more about the full range of therapies we draw upon to help you grow your self-esteem click here
KlearMinds Integrative Therapy for Self-Esteem

Integrative psychotherapy

is a modern form of therapy where the therapist is trained in a range of counselling and psychotherapy approaches, which can be tailored to meet the learning needs of each individual client. At KlearMinds, our integrative psychotherapists are trained in in several therapies (including those noted below) and

coaching techniques.

This makes us highly equipped to help people overcome a wide range of self-esteem issues and build the life they truly want. To learn more click

here

.

Psychodynamic Psychotherapy for Low Self-Esteem

Cognitive Behavioural Therapy for Self-Esteem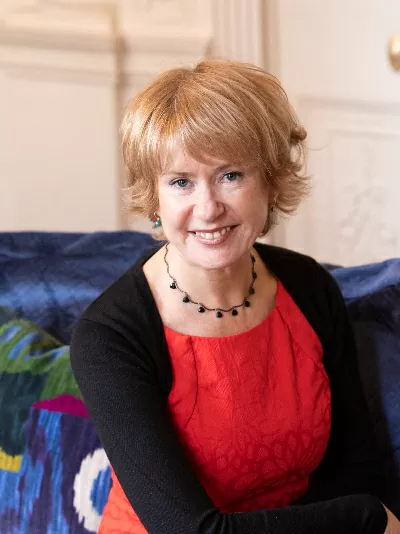 Not Sure Which Therapist Or Type Of Therapy You Need?
Get in touch with Maggie Morrow, Award Winning Therapist & KlearMinds Director. Maggie can help match you with the right therapist based on your needs.
Take the first step towards Improving Your Self-Esteem
Have you had enough of struggling with the negative impact of low self-esteem on your life? Do you feel ready to change things so you can feel confident and happy with who you are? KlearMinds self esteem therapy in London can help you turn things around.
Information & Self-Help Tips for Self-Esteem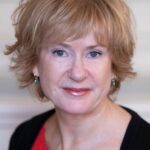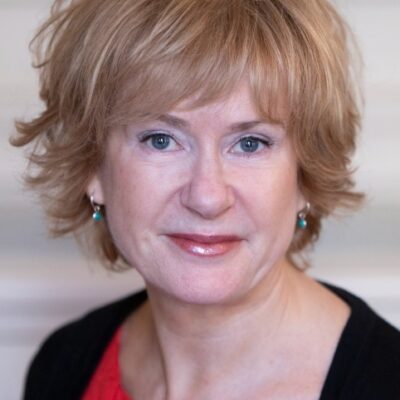 Author:
Maggie Morrow
, Award Winning Psychotherapist, Counsellor & Life Coach
Last updated: 20th September 2023
Our London Therapy Locations
We help people across London and have therapy rooms in Central London & London City.
Quality Standards
Our hand-selected therapists have trained in the UK's most respected counselling institutions. They hold a minimum of 8 and up to 30 years clinical experience within the NHS, private and/or charitable sectors in and around London. They are registered with: