Career Coaching in London
Being successful in your career can significantly improve your happiness.KlearMinds can offer effective career coaching in London to help you discover, simple yet powerful steps, that you can take to make your career an enjoyable success.
Need a Career Coach in London?
Do you feel unhappy in your job? Perhaps you are successful but frustrated or overworked? Maybe you feel stuck in a career you don't like and want to change it. Perhaps you are not progressing in a way that feels good. Perhaps you are experiencing difficult feelings of anxiety or being bullied at work and are struggling to deal with the negative emotions and thoughts that arise?
Our personal career coaching can help you change what you don't like and help you to:-
Identify and pursue the right career path for you
Make a successful career change
Reduce the level of work stress
Create a healthy work/life balance
For effective personal career coaching in London to help you achieve long-term results, get in touch with us today.
What Can Career Coaching Help With?
Our Career counsellors in London have extensive training and experience. We can help you:
Improve your productivity, and motivation, set achievable goals, prioritise tasks, manage heavy workloads
Discover simple, effective work stress/anxiety reduction techniques, reduce burnout
Improve working relationships with co-workers, management or staff
Understand different personality types and strategies for succeeding at work
Understand how personal habits hold you back at work
Learn steps you can take to manage conflict, anger or bullying at work
Find your success formula for a healthy work/life balance
Discover how to stop work issues from negatively impacting your life outside work
Understand and overcome Imposter Syndrome
Discover how to tackle perfectionism and still succeed
Develop public speaking, assertiveness and self-confidence skills
Learn how to succeed at interviews, a new job, promotion, performance reviews
Find a career or make a career change
Learn how to constructively manage redundancy, returning to work, retirement
How Does Career Coaching Work at KlearMinds?
KlearMinds career coaching is unique because we combine coaching with therapy. Every approach has its strengths and limitations. Coaching has some great tools for setting and achieving goals. However, coaching alone does not always enable people to address underlying blocks to their success. This is where our therapy skills come in. We often see clients who have had coaching which has been helpful to a point but they still feel stuck, as it was unable to address problematic blockages to their ability to sustain consistent progress and/or achieve their goals.
We are proactive, which means we actively help people understand difficulties and provide useful guidance, tools and strategies that can enable you to turn things around positively.
Our unique career coaching approach does the following:
Empowers you with the ability to tackle underlying blocks to success
Develop the skills you need to achieve your goals
Enables you to develop the ability to sustain your own career progress, independently, without requiring ongoing coaching or therapy.
Take the First Step Towards Improving Your Career
If you've had enough of feeling stressed or unhappy at work and wish to change your career for the better, please get in touch with our London City career counselling and career coaching team near Liverpool Street. Our clinic is within easy reach of Aldgate, Bank, Moorgate, Shoreditch, Barbican and Old Street tube stations or book online.
Frequently Asked Questions
Can I Benefit from Career Coaching?

At KlearMinds, we understand the work pressures arising from demanding careers and high level jobs in London. Our clients include CEOs/Company Directors, senior management executives, entrepreneurs and many other professionals in the City and worldwide. We also help individuals who are trying to find a career that they can enjoy working in.

How Long Does Career Coaching Take?

What Happens at my First Coaching Session

How does online career counselling work?
Meet Our Experienced Therapists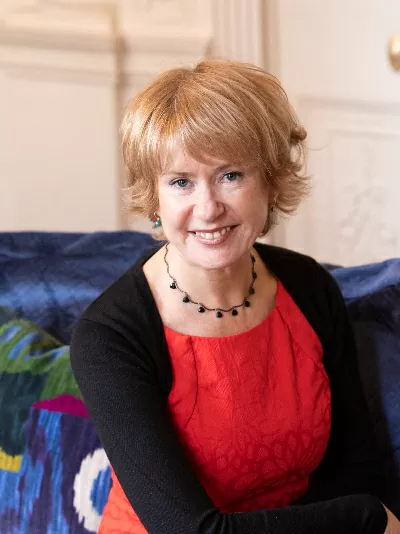 Not Sure Which Therapist Or Type Of Therapy You Need?
Get in touch with Maggie Morrow, Award Winning Therapist & KlearMinds Director. Maggie can help match you with the right therapist based on your needs.
Information & Self-Help Tips for Career Coaching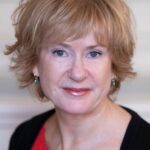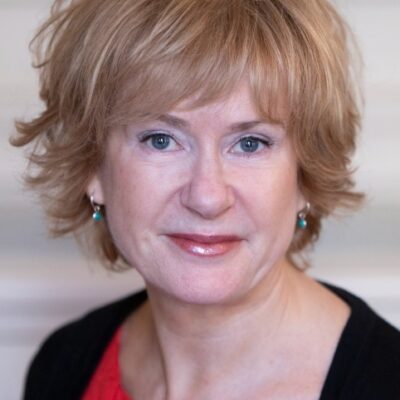 Author:
Maggie Morrow
, Award Winning Psychotherapist, Counsellor & Life Coach
Last updated: 20th September 2023
Our London Therapy Locations
We help people across London and have therapy rooms in Central London & London City.
Quality Standards
Our hand-selected therapists have trained in the UK's most respected counselling institutions. They hold a minimum of 8 and up to 30 years clinical experience within the NHS, private and/or charitable sectors in and around London. They are registered with: