Career Coaching in London
Need a career coach in London?
Do you feel unhappy in your job? Are you stuck in a career you don't like but don't know how to change, or are you confused about how to progress your career to fulfil your personal goals? Perhaps you are experiencing overwhelming feelings of anxiety or being bullied at work and are struggling to deal with the negative emotions that arise?
KlearMinds can offer effective career coaching in London to help you discover simple yet powerful steps that you can take to make your career a success. Being successful in a meaningful career can significantly improve your happiness. Our personal career coaching can help you change what you don't like and help you to:-
Our Career Coaches are highly trained psychotherapists with a unique approach. Our work focuses on empowering you to fully understand the triggers that create blocks to your success, and finding the best strategies to remove them. With the help of career coaching, you can discover how to make your efforts naturally flow towards your goals, so you won't have to worry about being thrown off course in the future.
For effective personal career coaching in London to help you achieve long-term results, get in touch with us today.

Meet Our Qualified Therapists
CLIENT REVIEWS

"The things that used to bother me no longer do and I am more effective than ever at my job, which has been noticed by myself and others, including senior management within my firm…"

"My new confidence meant that, when I was offered a new job, I was able to ask for the role and salary I wanted without feeling like I didn't deserve it…I'm now in a job I love, and have just been promoted…"

"Helped turn my life around and helped me regain confidence in myself, work and in my day to day life…"

Click here to read more: Career Coaching Reviews
What can Career Coaching help with?
At KlearMinds, we understand the work pressures arising from demanding careers and high level jobs in London. Our clients include CEOs/Company Directors, senior management executives, entrepreneurs and many other professionals in the City and beyond. We also help individuals who are trying to find a career that they can enjoy working in. Our Career Counsellors in London have extensive training and experience in helping people manage work and career based issues including:
CLIENT REVIEWS

"Was struggling to keep on top of a changing career, new relationship and long term issues I wanted to tackle…really helped me with managing my day-to-day anxieties and the root cause problems…"

"Had very little confidence in my abilities… helped me to understand why I was feeling and behaving as I was, and help me to turn things around…left the industry that I was in and am now very happy…"

"Outstanding at providing me with what I needed, not as a "quick fix" but by giving me the tools to use whenever I may need them in the future…"

Click here to read more: Life Coaching Reviews
What else can our Career Coaching help you with?
Feeling frustrated, dissatisfied or stressed at work can have a major impact on your performance, your relationships, your physical health and overall wellbeing. The key to a successful, enjoyable and rewarding career is to ensure that your goals align with your personal values.
Our London Career Coaches can show you how to use your personal values as a strong guiding base to help you identify the factors and triggers that block you and contribute to your unhappiness or stress at work. Click here for our 4 steps to career success.
Whether you would like to focus on a specific issue or comprehensively review your chosen career path to improve your quality of life, our personally tailored strategies will enable you to confidently develop or change your career in the right direction. You can
Click here to read our 4 steps to career success.

Contact Us
If you've had enough of feeling stressed or unhappy at work and wish to change your career for the better, please get in touch with our London City career counselling and career coaching team near Liverpool Street. Our clinic is within easy reach of Aldgate, Bank, Moorgate, Shoreditch, Barbican and Old Street tube stations or book online.
FAQs
How does Career Coaching work?
At KlearMinds, we provide career counselling and career coaching using a range of techniques including Cognitive Behavioural Therapy (CBT). We can help you gain a clear understanding of yourself, the roots that block you and the values that inspire you, showing you techniques that can help you succeed. Crucially, we are not a careers service and won't ask you to fill in questionnaires to assess your character or suggesting career options based on such a general analysis.
How long does Career Counselling take?
The process can take anything from 3-6 weeks to 6+ months, depending on the issues you wish to tackle and how long you have been experiencing blocks to change and progress in your career. To begin with, sessions with your therapist will take place weekly or fortnightly. We like to work flexibly to enable you to fit sessions around your work and other commitments.
What happens at my first appointment?
At your first meeting, you can explore whether working with KlearMinds will help you find the solutions to the challenges that you are facing and achieve what you want. It is also an opportunity to check out our style of working. We will endeavour to identify a basic outline of the issues that made you seek out career counselling and a desirable therapy outcome. It is then entirely up to you to make a decision on whether or not to proceed with career coaching with KlearMinds.
How does online career counselling work?
We are able to provide online therapy using common platforms such as Zoom, WhatsApp, FaceTime and Skype as well as Google Hangouts and Microsoft Teams, or similar set-ups. Your therapist will conduct your online career coaching appointment in a private, secure room where the same standards of privacy and confidentiality can be maintained as in a personal meeting.

Where we are located
11/12 Token House Yard, London, EC2R 7AS
We also offer online coaching, click here to learn more.


Visit the following links for further information on all of our London locations: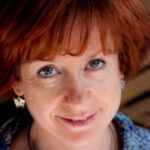 Written By
This page was written by Maggie Morrow (MSc, BSc, Adv Dip, UKCP) and medically reviewed in February 2022.