Perfectionism Therapy
Perfectionists are never happy with what they achieve, they can always do better and will often experience feelings of failure as the goals they set can be unrealistic and many times, impossible to reach.
Some characteristics of perfectionists are: –
Viewing mistakes as failures
Holding high, unrealistic goals
Spending excessive amounts of time planning or redoing work in an attempt to make it perfect
Being risk adverse unless "success" is guaranteed
Feedback or criticism is feared
Can find it difficult to adapt if plans do not go the way they planned.
Now it's easy to see how holding such high standards can lead to a range of difficulties, so you –
Feel like you fail at everything you try.
procrastinate regularly — you might resist starting a task because you're afraid that you'll be unable to complete it perfectly.
Struggle to relax and share your thoughts and feelings.
Am I a Perfectionist?
For some, perfectionism is positive.  They use their drive and goals to strive for the life they want.  They can push for perfection, without a loss of self-esteem and they also feel pleased about the effort and commitment they make.
For others, the impacts of perfectionism can be negative. They rarely feel satisfied or secure about what they've done, frequently being critical of themselves and others, who continue to fall short of perfectionist standards.
The origins or causes of perfectionism are less clear.  It could be caused by a fear of judgement, or a way of avoiding any disapproval from others.  Early childhood experiences, such as having parents who communicate unrealistic expectations, could play a role.  If you  believe that your self-worth is based on achievements, perfectionism may find fertile ground to develop.
So, while most would consider having high standards and striving for excellence a good thing, as this enables some of our elite sports people to train long and hard to reach excellence. Perfectionism can involve setting impossible standards and that anything short of perfection is terrible, some believing that minor imperfections are catastrophic.  Can you imagine going through life believing that you should never make a mistake?
So when perfectionism is operating you might feel:-
Anxious about many of the things you try.
Procrastinate, because the finished product is likely to be imperfect.
Low Mood – as you seem unable to achieve the goals you set yourself.
Isolated or Lonely – as you avoid people who can seem to reinforce your deficiencies.
Of course, producing high quality work, with laser like focus and attention to detail is exciting.   But when the consequences of imperfection are small, or we need to deliver something quickly which is "good enough", then perfectionist tendencies can be less than helpful and sometimes harmful.
Therefore, it may be worthwhile considering the standards you use, and how you judge yourself.  Would it help to loosen these standards and ease the stress and anxiety of trying so hard to be perfect? Or does even the thought of loosening your standards elicit fear and anxiety?


What Can Help?
Recognise Perfectionism – there is nothing wrong with having high standards, but if these standards are too high, they can get in the way of your work, relationships, and life.
Realistic Thinking – replace self-critical or perfectionistic thoughts with more realistic statements.  For example, "nobody is perfect", "all I can do is my best", "making a mistake is not catastrophic, its human".
Looking at the Big Picture – perfectionists tend to get bogged down in details and worry a great deal about the small or little things.
Setting Realistic Standards – although I would like to be employee of the year, is that reasonable in my first year?
How Can KlearMinds help you with Perfectionism?
It is possible to learn techniques that reduce the impact of perfectionism on our life and prevent excessive anxiety.  Our therapists use a powerful combination of CBT, counselling and coaching to help you:-
Understand the factors that cause your perfectionism
Discover how to recognise physiological symptoms of stress and anxiety that often accompany perfectionistic thinking
Explore alternatives strategies to replace perfectionism
Meet Our Qualified Therapists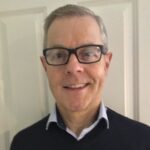 Written By
This page was written by Paul Glynn – KlearMinds Clinical Director
MSc Counselling, PG Adv Cert CBT, Adv Cert Clinical Supervision, BPhil, MBACP (Accred) and medically reviewed in March 2022.