Counselling in London
Sometimes the difficulties we face in life seem to keep us stuck. Whatever we try, nothing seems to make a real difference. At times like this, many people find talking to a qualified, experienced counsellor, enables them to turn things around.
KlearMinds counselling service provides an objective, confidential space where you can gain clarity and find solutions for psychological and emotional difficulties. We can show you simple, yet powerful, strategies that can enable you to turn things around. So you can regain happiness and control in your life.
Online Therapy & In Person Appointments Available.
How Does Counselling Work?
When counselling is successful, you can expect to experience greater self understanding and significant relief and improvement in distressing feelings, thoughts and problematic behaviours. Your confidence in dealing with life challenges should improve alongside feeling happier and more satisfied in life.
Counsellors are trained in theories that can help you understand problematic situations, habits or feelings which cause emotional and psychological discomfort or distress. We can also show you tools and strategies that empower you with the ability to positively address and/or completely overcome problem issues.
At KlearMinds, our experienced counsellors integrate psychotherapy, CBT and coaching techniques into the counselling we provide for you. These additional therapies enable us to tailor the counselling to best suit your learning style and provide you with the greatest opportunity for achieving lasting, positive change, as quickly as possible.
What Issues can counselling help?
There is considerable research evidence which demonstrates that counselling can help people address a wide range of problems, including those listed below:
London Counselling at KlearMinds
We have a team of highly trained and experienced counsellors working from our consulting rooms in the City of London and Kensington, West London. We work expertly and confidentially with a wide range of issues. View our locations by visiting the following links:
What Type of Therapist Can Provide Counselling Services
Counsellor (Counselor – US spelling): The best counsellor will have a recognised training in Counselling Theory and Skills as well as clinical experience in providing face-to-face Counselling. Historically counsellors typically provided brief interventions on specific problems such as stopping smoking or focused anxiety management. Nowadays many therapists who can provide counselling are also trained psychotherapists. This means they also have the ability to work with more complex and long standing problems. To know what they can offer you, it is important to check their credentials (see below).
Psychotherapist: A psychotherapist will have specific training in psychotherapy theory and skills as well as experience in face to face psychotherapy. Psychotherapy trainings have historically been longer than counselling training and therefore most psychotherapists are able to provide counselling.
Counselling Psychologist: A counselling psychologist has similar training to a Psychotherapist, but additionally will hold a degree in Psychology.
Online therapy & counselling
Would you like to access high quality counselling, at a time and place most convenient for you? If you are seeking help but cannot easily access good quality counselling that either fits your busy schedule or is accessible in your area, online counselling can offer the perfect solution. Online counselling, therapy or coaching can be very effective in helping people discover how to address a wide range of issues: from anxiety and depression, to relationship and career concerns.
Our Counselling Reviews on Google
Gareth Rowswell
21 March 2023
This was my first experience with counselling. At my age and being a bloke I definitely had to overcome a reluctance to seek help and embarrasment at revealing your struggles and inner self. I won't say it was easy but my counsellor really helped me overcome this so we could make progress on the issues. Recommended.
Clara Fernandez
28 January 2023
Amanda is amazing and I highly recommend seeing her. I started seeing her at a time when I was not confident and believing in myself. She was understanding and we talked through many things that were happening in my life. I looked forward to my sessions with Amanda and was sad to say goodbye at my last one. With her help I became more confident and applied for a senior position at work, I went into the interview showing that I am capable of the role and got the job. Amanda, once again thank you so much for everything that you have done for me and what you have been doing for others, it is your invaluable experience and knowledge that have helped up become better in ourselves.
Lizz Bricknell
16 January 2023
My experience of having therapy with Mita was positive and eye-opening. She is extremely professional, empathetic and a good listener. Therapy is hard but I found Mita to be very supportive; I was especially grateful when I was able to speak with her at one point in-between sessions, when I was having a bit of a crisis. I only stopped going due to the cost, and would recommend Mita as a therapist.
Lewis Spencer
22 December 2022
Amanda is incredible!!!!
Karen Gubb was excellent to have sessions with and really helped me see and analyse situations in a different light.
Jacqueline Locker
2 October 2022
I started seeing Amanda after traditional counselling didn't really help me move forward after the break-up of my marriage. She saw me as often as I needed and gave me tools to help me manage my feelings towards my self and my ex husband. Would go and see her again if I ever needed to
Meet Our Qualified Therapists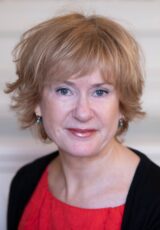 Maggie Morrow is an award winning psychotherapist, an accomplished life coach and counsellor, and Director of KlearMinds. In 2007 she was awarded the BACP National Award for advancing the quality of therapy service provision to the highest standards in the UK.
Maggie's experience spans over 20 years helping people overcome problems so they can enjoy more fulfilling and satisfying lives.
View All Therapists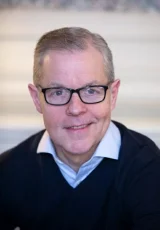 Paul Glynn holds over 30 years experience as a therapist and is KlearMinds Clinical Director. Paul offers a warm, pragmatic and interactive approach to help you understand and go beyond the difficulties you are facing. He is passionate about empowering clients to develop the tools that can help them to resolve stuckness and positively change repetitive, problematic behaviours.
View All Therapists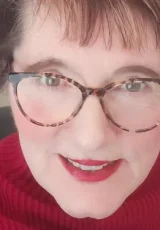 Judy holds over 25 years experience as a psychotherapist, with individuals and couples. She utilizes a wide range of therapies, including CBT and psychoeducation and has considerable experience in Career Coaching, Mindfulness Meditation and Mediation. Judy works proactively with clients to help them understand and address problematic situations and experiences and develop positive skills they can draw upon for life.
View All Therapists
Frequently Asked Questions
What do counselling sessions entail?

Counselling sessions usually involve meeting with a trained counsellor or psychotherapist, in a confidential environment, where you can discuss your concerns. Sessions commonly last about 50 minutes and are conducted on a weekly basis. However, people also can attend sessions that are longer, more frequent or less frequent, depending on the issues they are dealing with and the amount that might suit them best.

Research indicates, that you can get the best results, when you work with a counsellor that really "gets you". The points below provide a brief description of the type of experience you could expect to have with an effective counsellor.

The counsellor aims to understand the problems you are facing by asking you questions about your situation. You feel the counsellor really understands your situation and what they say makes sense to you personally. You should not feel confused.
At the end of the initial session you feel the counselling work has a clear focus on the outcomes you want and you have a sense that the counsellor can help you achieve them. As counselling progresses, you should be feeling some relief/positivity during and after sessions. You should not be feeling excessively distressed, upset or confused during or after sessions.
The counsellor helps you understand why and where you are getting stuck with problems or situations in your life. You start to gain a better awareness of how your feelings, habits and thinking may be influencing your life. Everything is getting clearer.
Most importantly the counsellor helps you identify concrete steps you can take to move forward in your life, feel better and more in control. This process continues to the point where; you have improved things in your life to a level that feels good for you and you feel confident you can maintain this improvement as you continue into your future.

What Types of Counselling Are Most Effective?

What Qualifications Should a Counsellor Hold?
How Much Does Counselling Cost at Klearminds?
Individual: £120 - £160; Couples: £130 - £180;
Fees are charged on a per session basis.
A standard session lasts 50 minutes.
Not Sure Which Therapist or Type of Therapy You Need?
Get in touch with Maggie Morrow, Award Winning Therapist & KlearMinds Director. Maggie can help match you with the right therapist based on your needs.
Contact Us
Private Therapy Rooms in London Online Counselling Available
Further Self-Help & Reading on Counselling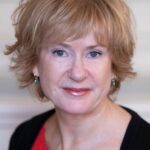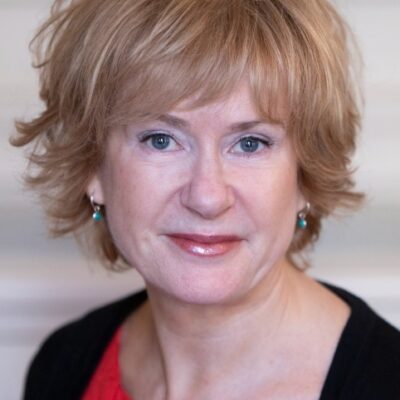 Author:
Maggie Morrow
, Award Winning Psychotherapist, Counsellor & Life Coach
Last updated: 1st December 2023
Our London Therapy Locations
We help people across London and have therapy rooms in Central London & London City.
Quality Standards
Our hand-selected therapists have trained in the UK's most respected counselling institutions. They hold a minimum of 8 and up to 30 years clinical experience within the NHS, private and/or charitable sectors in and around London. They are registered with: