Self Confidence Coaching and Counselling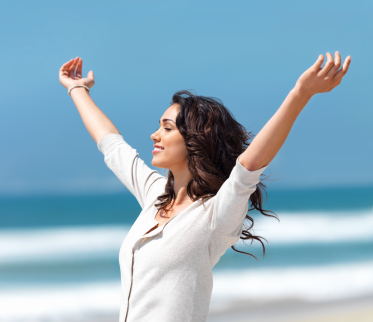 Build the Self-Confidence You Want

Are there certain things you'd like to do in your life but think "I'm not sure I have the confidence to get the result I want"?
Perhaps you want to find a lasting relationship or improve the one you are in, maybe you want to change your career, improve your job, reconstruct your home life, or improve the quality of your life?
Yet something holds you back…
It is as though part of you knows exactly what you want and another is filled with doubt about the whole idea.
Self-confidence is an attitude about your skills and abilities. It means you accept and trust yourself and have a sense of control in your life. You know your strengths and weakness well, and have a positive view of yourself. You set realistic expectations and goals, communicate assertively, and can handle criticism.
How Can Self-Confidence Coaching Help?
A course of confidence coaching in London with an experienced KlearMinds coach can provide a whole range of vital tools to help you develop the confidence you need to achieve your goals in life. You will learn what causes low self-esteem or lack of confidence and how to remove the root of the problem.  Our approach is both awareness-raising and also highly practical. Discover the simple, step by step strategies you can use to move things forward and make a better life for you. Every day our London City self-esteem counsellors help people effectively overcome a wide range of self-confidence and self-esteem concerns such as:
performance anxiety
social discomfort
limited self-expression
difficulty saying "no"
achieving goals
public speaking
presentations
dealing with difficult people
getting your needs met in a relationship
CLIENT REVIEWS

"I'm genuinely much happier….helped me to regain my confidence and given me the motivation to try lots of new things… Things that previously filled me with panic are now a positive challenge. …Thanks again for all your help. It really has made such a difference…‬‪"

Helped me look at myself and the world around me in a different light…I now realise that I have the power and the skills to make my own future…"

Helped me progress so much that I am unable to hardly recognise the person I was at the start of our sessions…

Click here to read more: Self-Confidence Counselling Reviews
The Benefits of Self-Esteem Counselling
Here are some of the ways we can help you build an enduring self-esteem you can rely on to more fully enjoy the rest of your life.
Overcome the barriers to doing what you really want
Discover how you can become really free to be who you are with those around you
Discover what causes lack of confidence
Learn how to remove limiting beliefs or habits which hold you back
Discover simple strategies you can use to boost your confidence
Learn how to make your goals achievable and the journey to achieving them enjoyable
Discover how to bring out the best in you
Learn step by step strategies to deal confidently with the inevitable challenges life presents
Take the first step to build the self-confidence you want
If you have had enough of feeling held back by lack of self-confidence. If you feel ready to change things so you can create the life you really want. KlearMinds self confidence coaching in London can help you.
Why wait? Contact us today.
Further Reading on Self Confidence Building
Click the following links for some self-help tips and useful information on Building Self Confidence:
8 tips on how to find Direction in Life and enjoy the journey
How to be your authentic self and why
How can coaching help you Develop or Change Career?
A Comprehensive Guide to Life Coaching
Most of us probably reach some point in our lives where leaving things as they are is no longer an option. The part of us that wants it to be different has had enough.
All Locations
Get started on a confidence building course in London with award winning confidence coaches at KlearMinds. If you need a confidence coach, we can help. We provide counselling to build self-confidence and self-esteem using CBT therapists and counsellors.
Visit the following links for further information on our locations: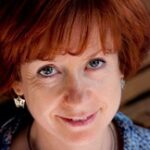 Written By
This page was written by Maggie Morrow (MSc, BSc, Adv Dip, UKCP) and medically reviewed in February 2022.