Stress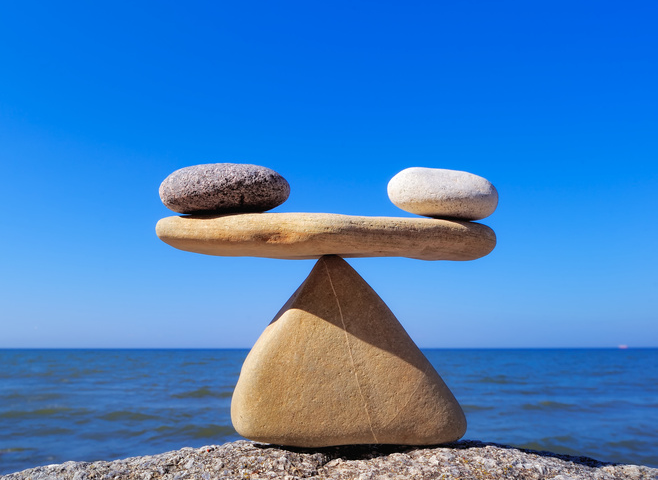 Is Stress Causing You Problems?
Stress is the feeling of being overwhelmed or unable to cope with mental or emotional pressure.
Stress is our body's response to pressure. Many different situations or life events can cause stress. It is often triggered when we experience something new, unexpected or that threatens our sense of self, or when we feel we have little control over a situation.
Sometimes, this stress response can be useful: it can help us push through fear or pain so we can run a marathon or deliver a speech, for example. Our stress hormones will usually go back to normal quickly once the stressful event is over, and there won't be any lasting effects.
However, too much stress can cause negative effects. It can leave us in a permanent stage of fight or flight, leaving us overwhelmed or unable to cope. Long term, this can affect our physical and mental health, affecting our work, relationship and health.
Successful stress management requires knowing how to control the stress factors, in your life. At KlearMinds, we can help you develop the tools you need, to feel confident and in control, no matter what stress you face.
Meet Our Experienced Therapists
What Are The Symptoms of Stress?
When stresed, you might feel:–
anxious, afraid, angry or aggressive, sad, irritable, frustrated, depressed.
And physically you might experience:-
headaches, nausea, indigestion, shallow breathing or hyperventilation, sweating, palpitations, aches and pains
As a result, behaviourally you might then:-
withdraw from others or snap at them, be indecisive or inflexible, be tearful, experience sleep difficulties, experience sexual problems, and possibly smoke, increase alcohol or drug use.
What Causes Stress?
Many things can lead to stress: bereavement, divorce or separation, losing a job or unexpected money problems. Work-related stress can also have a negative impact on your mental health. People affected by work-related stress lose an average of 24 days of work due to ill health.
Even positive life changes, such as moving to a bigger house, gaining a job promotion or going on holiday can be sources of stress.
We all deal with stress differently. Our ability to cope can depend on our genetics, early life events, personality and social and economic circumstances.
How Does Our Stress Counselling & Coaching Work?
Whilst stress cannot be removed from our lives completely, it is possible to learn techniques that reduce the impact of stress in our day to day life, and to develop essentials skills, to prevent excessive stress recurring in the future. Our stress counsellors and stress coaches use a powerful combination of CBT, counselling and coaching techniques to help you:
Understand the really important factors, that cause your stress to exceed comfortable levels and what you can do to stop this happening in future
Discover how to replace uncomfortable physiological symptoms of stress with confidence, ease and control
Learn why, in particular situations, where others appear calm, you may feel stressed or anxious and steps you can take to change this
Discover simple strategies you can use to tackle stress situations and feel more calm and in control
Learn how you can prevent stressful situations from escalating or recurring in the future
Discover how to create balance in your life, which reduces stress and creates more happiness and contentment in your days.
If your stress is pervasive, you can discover how to remove the roots of particular stress responses, commonly developed in childhood and adolescence, which cause unnecessary discomfort and unease in your current life. This way you can become calm and confident in situations where you thought, only other people can have that feeling.
CLIENT REVIEWS

"Not only provided a number of practical day-to-day techniques for managing stress, but also offered new ways of looking at things that fundamentally shifted my perspective …"

"I now have the tools necessary to deal with the various stresses in my life and that I can adapt these tools to suit any situation I am presented with in the future…"

Click here to read more: Stress Management Counselling Reviews
Issues for Stress Counselling & Coaching
Work pressures
Anxiety / Panic Attacks
Relationship problems
Family worries
Illness / physical problems
Difficulty coping/low mood/depression
Abusing alcohol or drugs to cope
Loneliness / withdrawal
Treatment for Stress in London at KlearMinds
At KlearMinds we use a powerful combination of counselling techniques, mixed with psychotherapy and CBT strategies to help you achieve results, fast.
If you feel ready to stop stress from ruling your life, our stress counsellors can help. Our stress management centres are located in the London City, near Old Street, Liverpool Street. We also have a stress therapist in Victoria and Kensington.
Conveniently Located in London
Located within easy reach of Liverpool Street, Moorgate, Old Street, Barbican and Shoreditch.
Visit the following links for further information on our locations: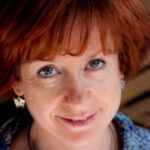 Written By
This page was written by Maggie Morrow (MSc, BSc, Adv Dip, UKCP) and medically reviewed in February 2022.