Cognitive Behavioural Therapy (CBT) in London
Cognitive behavioural therapy (CBT) can help you make sense of problems and build a tool kit of strategies so you can feel empowered and capable when dealing with life's challenges.
Cognitive behavioural therapy (CBT) is a talking therapy in which your therapist shows you how negative interactions between feelings, thoughts and behaviours fuel your problems. Your CBT therapist will work alongside you to help you learn alternative thinking patterns and behaviours which can help you improve the way you feel. CBT therapy focuses mostly on how you think and behave now, rather than on past issues. We provide CBT at several convenient locations across the city including Central London near Oxford Circus, and London City near Bank & Liverpool Street. We also offer CBT online.
What Problems Can a CBT Therapist Help?
Cognitive behavioural therapy has been shown to be effective in dealing with a wide range of mental health issues including:
Health Anxiety
Post Natal Depression
The Benefits of CBT Therapy
Turn negative thoughts to balanced, positive thoughts
Learn strategies to confidently deal with life's challenges
Improve your problem solving skills
Feel better about yourself, your relationships, and life in general
Enhance your perspective and open up more choice
Take action in your life instead of feeling stuck in avoidance behaviours
Stop behaving in ways that make you feel bad
How Does CBT Therapy Work?
Your therapist will work with you, to help you:
Make sense of overwhelming problems by breaking them down into small parts
Establish achievable goals that you want from your therapy
Develop new thinking and behaviour patterns
Develop skills and strategies for problem solving
End your CBT therapy sessions when you feel you've achieved your goals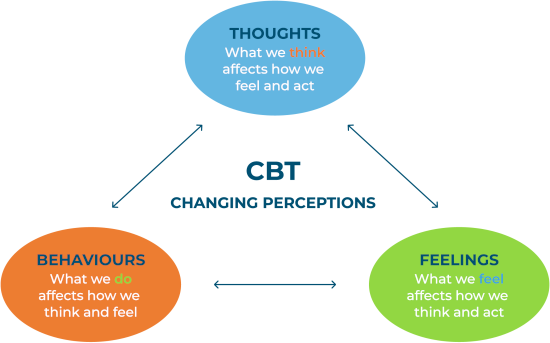 Cognitive Behavioural Therapy Reviews
Overcoming Stress
When I came to see Jo I was feeling very low. I found it hard "to see the wood for the trees" as
I had been feeling stressed for so long.
I found Jo very understanding and she quickly helped me to clearly identify the matters which were affecting me most. She really helped me to understand why I was feeling the way I was and what I needed to do to change the things which were…
Read More
Full-time Mother
Making Sense Out of Confusion
…there are certain complex areas of everyone's life that do merit/require examination and that this process is best carried out with the help of an expert 'facilitator'. Having talked to Vybra Morris on and off for almost five years now I can objectively state that Vybra is perfect for this role because she is reliable, trustworthy, intuitive and perceptive.
Read More
Ex Director of Saatchi & Saatchi'
Overcoming Relationship Problems – Building Trust & Improving Communication
We found Maggie to be a huge help in our request for improving our communication skills. Maggie will teach you how to think about your behaviour and what it is linked to so you understand you a whole lot better. This is an invaluable technique, not just for you as a couple, but for you and all your relationships. She is also warm and fun which really helps!:) We now communicate better and understand one another… invaluable and…
Read More
Couple – Business Owner & Senior Executive
Inner Self Struggles
This was my first experience with counselling. At my age and being a bloke I definitely had to overcome a reluctance to seek help and embarrassment at revealing my struggles and inner self. I won't say it was easy but my counsellor really helped me overcome this so we could make progress on the issues. Recommended.
Anonymous
Gain Clarity in Turbulent Relationships
I am 61 and in 2021 I was going through a turbulent time with my marriage as we were both thinking we might be better off going our separate ways. I found that having a regular appointment to talk was like a lifeline at times…knowing I just had to get through to the next appointment. Talking with Dhanesh not only helped me clarify what was going on in my mind but also forced me to consider a….
Read More
Travel Industry
Self-Confidence, Self-Esteem and Support
My experience of having therapy with Mita was positive and eye-opening. She is extremely professional, empathetic and a good listener. Therapy is hard but I found Mita to be very supportive; I was especially grateful when I was able to speak with her at one point in between sessions when I was having a bit of a crisis. I only stopped going due to the cost and would recommend Mita as a therapist.
Anonymous
Learn How to Manage Anxiety Quickly
My experience with Jacqui was excellent – over just 6 sessions we got to the core of my issues and worked through them.I have always deemed myself an anxious person and so I assumed it was normal that as a consequence I was a bad sleeper, a chronic worrier and had negative thoughts about myself. Jacqui quickly helped me realise that this wasn't the case and I didn't have to continue down this path if I didn't want to…
Read More
Sports Strategy Manager
Matching With The Ideal Therapist
Paul was amazing. I am so unbelievably grateful for the work he's done with me. I've gone through a lot of therapists and I have a hard time trusting them (or their opinions). I am not an easy client to have, but Paul is a model of intelligence, kindness, understanding, and patience. He was an integral part of getting me through one of the most difficult periods of my life. He is very good at identifying what's at the root of issues and he knows how to guide you without beating you over the head. He is also very professional. I, truly, cannot recommend him enough.
Anonymous
Learn Strategies to Better Manage Anxiety
I thoroughly enjoyed working with Samina.She really helped me in discovering more about myself and finding the root of my anxiety/inability to move on from certain situations. Our time always left me feeling uplifted and positive.
She taught me strategies for managing my anxiety and ways to really practice better self-care.
These have really helped me build better relationships as well as…
Read More
Executive Assistant, London
Improvement to Self Confidence
Had a very positive experience working with Kate and KlearMinds. Kate was very easy to talk to and gave me space to do sessions in the way that worked best for me and I came out of them feeling refreshed and motivated. I would definitely recommend Kate to anyone looking to work through things in therapy, she was kind, thoughtful and always reliable even when I was a bit awkward about finding times that suited my schedule.
Anonymous
Improve Your Self-Confidence
When I came to KlearMinds I had started a new relationship and it became apparent to me that I hadn't fully healed from a past, emotionally abusive relationship. I hadn't realised how much I needed to speak with someone until I started working with Samina. She helped me realise my anxieties, where these stemmed from, my triggers and that I wasn't broken… therapy was invaluable in helping me come up with…
Read More
Attentive and Quick to Respond
I highly recommend KlearMinds. It was a very convenient location and my therapist(Tania) was extremely kind, attentive and quick to respond to any of my problems. I would definitely go back to this practice if I ever require any more counselling.
Anonymous
Get the Support You Need
I honestly can't thank Madalina enough. I really didn't think therapy was for me but it's been the best thing I've ever done. I was apprehensive before I went but Madalina has helped me through a great deal. It's a journey that's not yet over but one we are working on together. I feel like I've had a massive weight lifted off my shoulders and I've been able to learn so much about myself and the way I think….
Read More
Hospitality, London
KlearMinds' Unique CBT Therapy Approach
At KlearMinds, our CBT therapists in London use integrated cognitive behavioural therapy to help you understand the root of your problem and how to make changes that will last. Since some people find that symptoms can reoccur after a course of CBT alone, we combine CBT with other therapies to help you achieve changes you can maintain, for life.
If you feel ready to change things so you can create the life you really want, KlearMinds integrated psychotherapy and CBT can help you.
Meet Our Experienced Therapists
Hundreds of clients have trusted KlearMinds to help them find a therapist. Our Clinical Directors review every enquiry to match you with an expert therapist who can help you resolve your concerns and achieve your goals. Simply complete our enquiry form or request a telephone call to find a therapist who is the best match.
Frequently Asked Questions
How Many Sessions of CBT Will I Need?

A CBT therapy session will generally last 50 minutes
Sessions can be weekly or fortnightly

Evidence indicates between 6 to 24 sessions for effective treatment, depending on the severity of your issues. However, because each individual is unique, several factors can influence how many sessions of cognitive behavioural therapy you might need. To learn more, visit our blog post on this topic by clicking

 How many CBT therapy sessions are needed to treat anxiety

.

What Happens in CBT Therapy Sessions?

Why is CBT not always successful?
How Much Does a CBT Therapist Cost at Klearminds?
Individual: £120 - £160; Couples: £130 - £180;
Fees are charged on a per session basis.
A standard session lasts 50 minutes.
Not Sure Which Therapist or Type of Therapy You Need?
Get in touch with Maggie Morrow, Award Winning Therapist & KlearMinds Director. Maggie can help match you with the right therapist based on your needs.
Contact Us
Private Therapy Rooms in London Online Counselling Available
Further Self-Help & Reading on CBT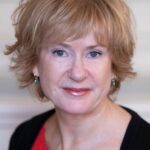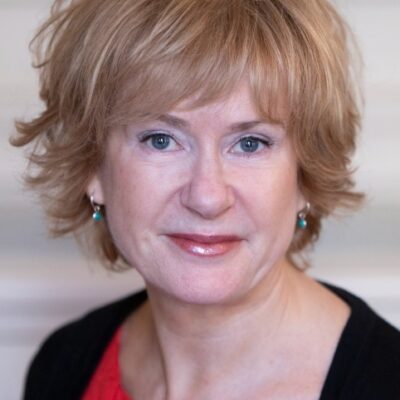 Author:
Maggie Morrow
, Award Winning Psychotherapist, Counsellor & Life Coach
Last updated: 20th September 2023
Our London Therapy Locations
We help people across London and have therapy rooms in Central London & London City.
Quality Standards
Our hand-selected therapists have trained in the UK's most respected counselling institutions. They hold a minimum of 8 and up to 30 years clinical experience within the NHS, private and/or charitable sectors in and around London. They are registered with: