Cognitive Behavioural Therapy (CBT) in London
Cognitive behavioural therapy (CBT) can help you make sense of problems and build a tool kit of strategies so you can feel empowered and capable when dealing with life's challenges.
Cognitive behavioural therapy (CBT) is a talking therapy in which your therapist shows you how negative interactions between feelings, thoughts and behaviours fuel your problems. Your CBT therapist will work alongside you to help you learn alternative thinking patterns and behaviours which can help you improve the way you feel. CBT therapy focuses mostly on how you think and behave now, rather than on past issues. We provide CBT at several convenient locations across the city including Central London near Oxford Circus, and London City near Bank & Liverpool Street. We also offer CBT online.
What Problems Can a CBT Therapist Help?
Cognitive behavioural therapy has been shown to be effective in dealing with a wide range of mental health issues including:
Health Anxiety
Post Natal Depression
The Benefits of CBT Therapy
Turn negative thoughts to balanced, positive thoughts
Learn strategies to confidently deal with life's challenges
Improve your problem solving skills
Feel better about yourself, your relationships, and life in general
Enhance your perspective and open up more choice
Take action in your life instead of feeling stuck in avoidance behaviours
Stop behaving in ways that make you feel bad
How Does CBT Therapy Work?
Your therapist will work with you, to help you:
Make sense of overwhelming problems by breaking them down into small parts
Establish achievable goals that you want from your therapy
Develop new thinking and behaviour patterns
Develop skills and strategies for problem solving
End your CBT therapy sessions when you feel you've achieved your goals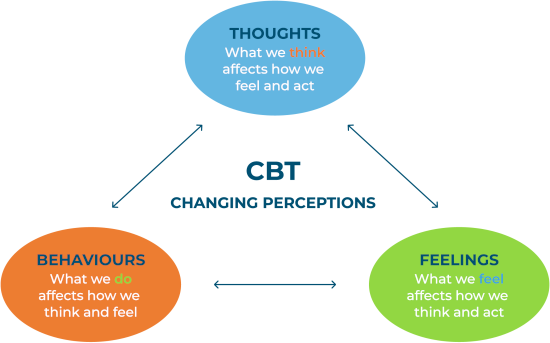 KlearMinds' Unique CBT Therapy Approach
At KlearMinds, our CBT therapists in London use integrated cognitive behavioural therapy to help you understand the root of your problem and how to make changes that will last. Since some people find that symptoms can reoccur after a course of CBT alone, we combine CBT with other therapies to help you achieve changes you can maintain, for life.
If you feel ready to change things so you can create the life you really want, KlearMinds integrated psychotherapy and CBT can help you.
Meet Our Experienced Therapists
Frequently Asked Questions
How Many Sessions of CBT Will I Need?

A CBT therapy session will generally last 50 minutes
Sessions can be weekly or fortnightly

Evidence indicates between 6 to 24 sessions for effective treatment, depending on the severity of your issues. However, because each individual is unique, several factors can influence how many sessions of cognitive behavioural therapy you might need. To learn more, visit our blog post on this topic by clicking

 How many CBT therapy sessions are needed to treat anxiety

.

What Happens in CBT Therapy Sessions?

Why is CBT not always successful?
How Much Does a CBT Therapist Cost at Klearminds?
Individual: £125 - £150; Couples: £140 - £170;
Fees are charged on a per session basis.
A standard session lasts 50 minutes.
Not Sure Which Therapist or Type of Therapy You Need?
Get in touch with Maggie Morrow, Award Winning Therapist & KlearMinds Director. Maggie can help match you with the right therapist based on your needs.
Contact Us
Private Therapy Rooms in London Online Counselling Available
Further Self-Help & Reading on CBT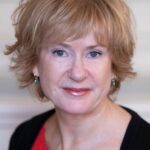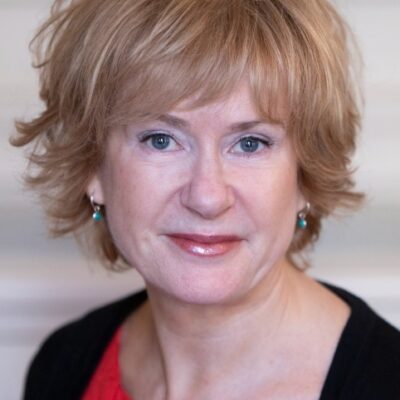 Author:
Maggie Morrow
, Award Winning Psychotherapist, Counsellor & Life Coach
Last updated: March 16th, 2023
Our London Therapy Locations
We help people across London and have therapy rooms in Central London & London City.
Quality Standards
Our hand-selected therapists have trained in the UK's most respected counselling institutions. They all hold a minimum of 10 years clinical experience within the NHS, private and/or charitable sectors in and around London. They are registered with: