Judy Harrison
Psychotherapist, Mediator, Mindfulness Meditation Trainer
PG Dip Psychotherapy, Dip Mediation, Mindfulness Meditation Cert, Cert Psychotherapy, Dip Counselling, Cert Education, B'Ed (Psychology), Dip Clinical Supervision, UKCP, BACP, UKAHPP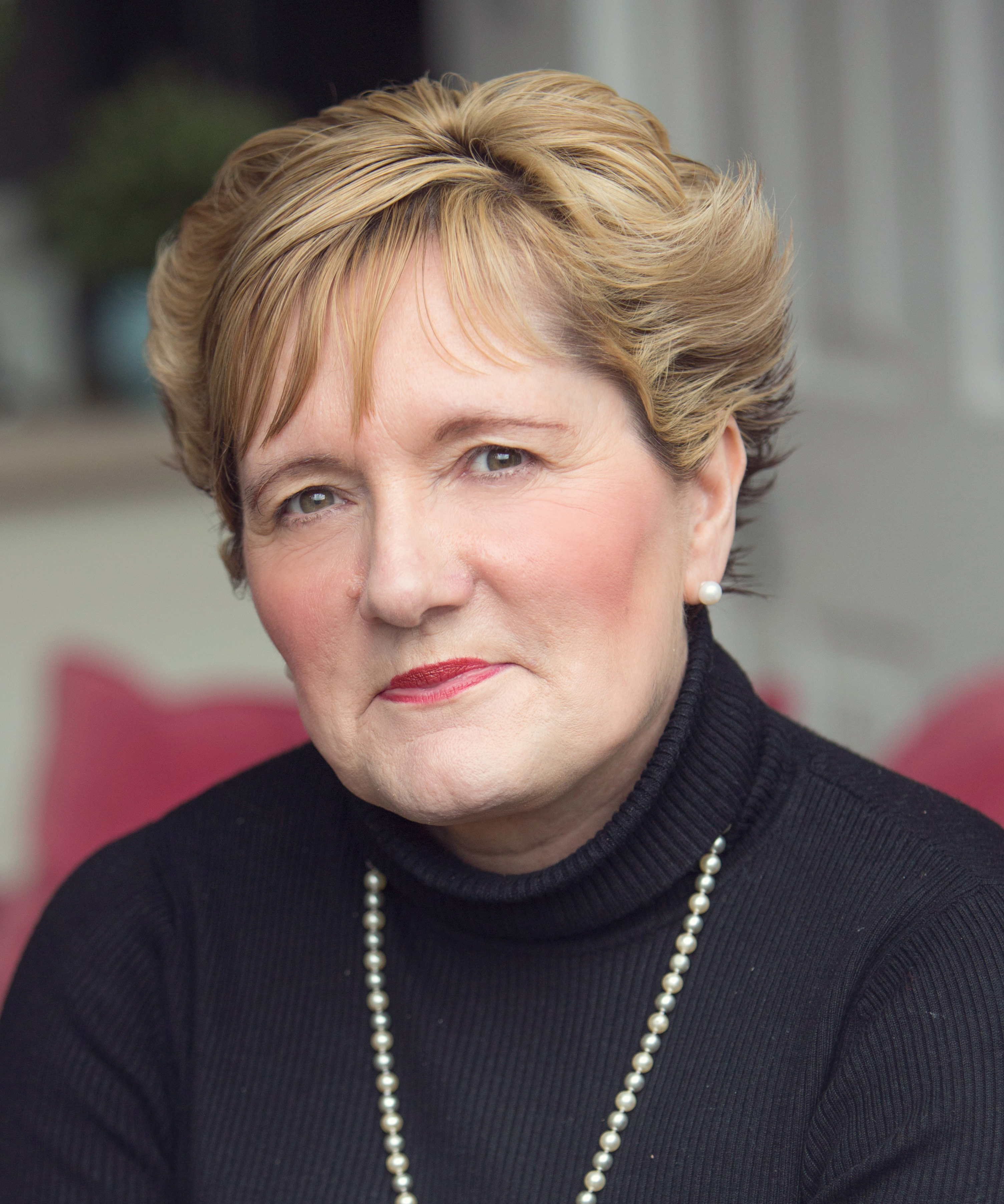 Judy is a highly trained psychotherapist with over 25 years clinical experience helping individuals, couples, young adults and groups.
She utilizes wide range of therapies, including CBT and psycho-education, to help her clients achieve positive outcomes from therapy, which they can draw upon for life. She also holds considerable experience in providing Mediation, Career Coaching and Mindfulness Meditation.
Judy utilizes her wealth of experience to work proactively with clients. She can help you to understand and positively change patterns of thinking and behaviour, which hold you back in your life. She can enable you to discover better choices and possibilities for your life. She can empower you with the tools, which can enable you to enjoy happier, healthier relationships, greater self-confidence and the ability to achieve goals that may have previously felt out of reach.
CLIENT REVIEWS

"I undertook 6 months of therapy with Judy and its changed my life forever…Judy helped me understand things about myself that I would have never been able to achieve alone….Even during lockdown when I was put at risk of redundancy, Judy adapted our sessions to some career coaching to help me get back on track. Again, I was blown away with her abundance of experience and fast thinking adaptivity to cater for the unpredictable times we have been living in…I couldn't recommend Judy enough to anyone suffering from any form of anxiety, depression, family/relationship conflicts or career coaching. Her rationality and sheer understanding of the way our minds work is a rare find and I believe anyone can benefit from this."

"Judy gave me invaluable help and advice, and shared a number of tools that will always stay with me and help me deal with difficult situation in the future. I am now in such a good place and feel confident to be able to deal with the pressures of life on my own….."

Click here to read the complete Psychotherapy & Coaching Review for Judy
Judy helps individuals to address a wide range of issues including:
Depression, anxiety, stress, personal/professional development, career issues, relationships, Bereavement/loss, abuse, trauma and post traumatic stress (PTSD), sexual abuse, identity and self esteem, health problems, illness, insomnia, pain management, chronic fatigue/ME, eating disorders, phobias, OCD, anger management, childhood issues, ADD / ADHD, addiction, substance misuse, fertility/termination, psychosexual/sexual problems, sexuality, autism, bullying, gambling, personality disorders, bipolar and related issues, dissociative disorders, somatic disorders, mood disorder, psychosis, schizophrenia.
Clinical Experience
Judy has reached senior levels through her 25 years of clinical experience. She has worked in a wide range of settings including private practice, NHS, The Home Office, Employee Assistance Programmes and the Charity Sector including the Samaritans and drug and alcohol projects, Cancer Care patients and relatives.
She has delivered psycho-educational programmes on Stress Management, Team Building, Well Being, Traumatic Incident Debriefing, Divorce Recovery Programme.
Corporate Work
Judy has worked as an International Mediator, helping organisations deal with conflict resolution solutions for staff in organisational disputes. She has supervised the practice of mediators and written guidelines on Best Practice for the Home Office. She has been a Diversity Advisor for the Home Office for the Equality Act. She has also provided Traumatic Incident Debriefing in work places.
Judy has managed clinical services and supervised the clinical work of large groups of practitioners in many of the settings she has worked in.
Qualifications and Training
Judy is highly qualified and draws on a wide range of therapeutic models to help people reach their desired goals and fulfil their potential. She holds as Post Graduate Diploma in Gestalt Therapy, Diploma in counselling, Certificate in Couples Counselling, Certificate in Individual and Group Psychotherapy, Diploma in Mediation Skills, Practitioner Certificate in Assessment Skills, Mindfulness Meditation Trainer Certificate, A Cruse Accredited Bereavement Counsellor, B'Ed (Psychology), Certificate in Education (professionally qualified teacher).
Judy holds professional recognition and accreditation with the UK's recognised governing bodies: UKCP and BACP.
Fees
£130 per individual session
£150 per couples session
Private Health Care Insurance Psychotherapist and Counsellor
Judy is a registered provider of counselling and psychotherapy for Healthcare Insurance companies including Cigna, Aviva, WPA, Allianz and Healix.
Save
Save
Save