Paul Glynn – Clinical Director
Psychotherapist & Counsellor
MSc Counselling, PG Adv Cert CBT, Adv Cert Clinical Supervision, BPhil, MBACP (Accred).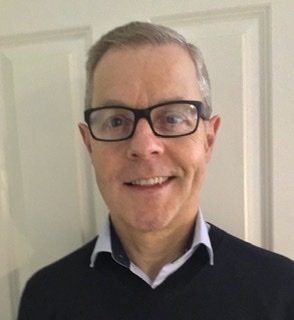 Paul holds over 30 years experience as a therapist treating both individuals and couples. He works directly with clients and brings a wealth of clinical director experience in leading our therapy team to provide excellence and quality.
Paul offers a warm, pragmatic and interactive approach to help you understand and go beyond the difficulties you are facing. He is passionate about empowering clients to develop the tools that can help them to resolve stuckness and positively change repetitive, problematic behaviours. Whether in the workplace or personal life, Paul can show you ways to understand and develop stronger relationships and personal satisfaction.

CLIENT REVIEWS
"Paul was amazing. I am so unbelievably grateful for the work he's done with me. I've gone through a lot of therapists and I have a hard time trusting them (or their opinions). I am not an easy client to have, but Paul is a model of intelligence, kindness, understanding, and patience. He was an integral part of getting me through one of the most difficult periods of my life. He is very good at identifying what's at the root of issues and he knows how to guide you without beating you over the head. He is also very professional. I, truly, cannot recommend him enough."
Paul helps people deal with a wide range of issues including:
Depression, anxiety, stress, personal/professional development, career, relationships, bereavement/loss, identity and self esteem, phobias, OCD, anger management, mid-life crises, childhood issues, abuse, trauma and post traumatic stress (PTSD), addiction, substance misuse, health, illness, insomnia, fatigue, pain management, chronic fatigue/ME, disordered eating, psychosexual / sexual problems, fertility/termination, sexuality, bullying, gambling, bipolar.
Paul Works With:
Business Directors and CEO's to stay at home mothers or fathers. Senior medical consultants, doctors, lawyers, bankers and entrepreneurs, academics, students, NHS professionals. He has also worked with professionals and celebrities in TV, film and media, both artists, creatives and business side. Paul has extensive experience of working with international clients.
Clinical Experience
Paul has reached senior level through over 30 years experience working with a range of organisational settings including: Corporate, Creative & Media, Employee Assistance Programmes (EAP), NHS, Public Sector, Higher Education, Charity including: drug and alcohol, HIV, cancer care.
Paul has delivered psycho-educational programmes on Stress Management, Anxiety, Sleep Management, Procrastination and Perfectionism, staff wellbeing, team building, general well being,
Prior to joining KlearMinds, Paul directed and developed a range of psychological and wellbeing services. He lead West London Centre for Counselling to become the leading provider of counselling services in West London. He lead the student counselling service and created and developed a staff counselling service at LSE University.
Paul provides consultation and supervision to a range of organisational leads and senior practitioners. Paul also worked as a Professional Conduct Panel Member for BACP.
Qualifications and Training
Paul holds an MSc in individual, couple, family and group therapies. BPhil in Professional Studies in counselling. PG Advance certificate in CBT. Paul has undertaken additional training in mindfulness, coaching, communication and negotiation skills, relationships, bereavement and loss, anxiety, depression, cancer and disease, sexuality, sexual issues, sexual health, diversity, ptsd, trauma, couples, groups, self-harm, substance abuse.
Paul holds professional recognition and accreditation with the UK's recognised governing body: BACP.
Fees
£150 per session for Individual Therapy
£170 per session for Couples Therapy
Private Health Care Insurance Psychotherapist and Counsellor
Paul is a registered provider of counselling and psychotherapy for Healthcare Insurance companies including Aviva, Cigna, WPA, Bupa Global, Allianz and Healix.
Save
Save
Save