Psychotherapy & Counselling Jobs in London at KlearMinds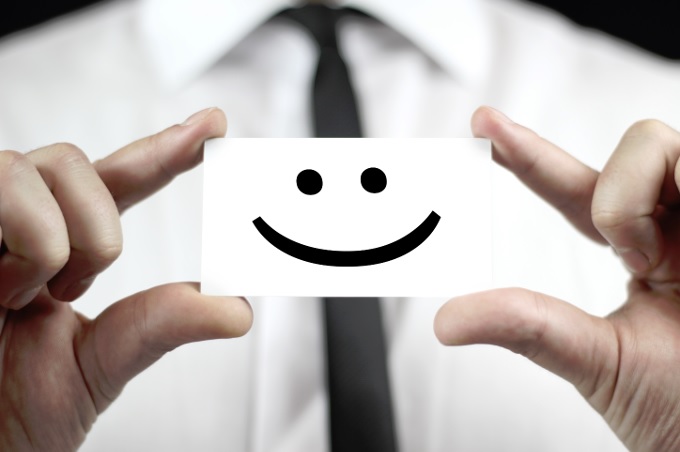 Please note we are unable to offer work placements or work experience. We only take on fully qualified and experienced psychotherapists.
WE ARE CURRENTLY RECRUITING FOR:
Senior Counselling Psychologists or Senior Integrative Psychotherapists
Join Our Team
KlearMinds is a friendly, established, private integrative psychotherapy and coaching organisation with a reputation for providing a high quality service.  We are seeking  experienced, senior integrative psychotherapists with a passion for clinical excellence, to join our team.
Your working day is similar to that of a consultant in private practice.  The difference is, you don't have to pay for rooms or marketing or worry about filling appointments. We do all this for you.  If you simply want to enjoy seeing clients, under the umbrella of a supportive service, free from the stresses involved in promoting and generating referrals, our service may be a good fit for you.
We understand that work in the private sector can be isolating and many therapists miss a team connection.  As we are growing, we are creating opportunities for our therapists to connect, via regular team meetings, training and team events and experience a deeper sense of community.
Benefits of working with us:
We provide you with a full caseload of clients for the hours you choose to work.

We provide free high quality clinical supervision you can avail of to support you as you get comfortable working with our particular client group.
We provide clinical advice and support when needed.

We provide you with helpful, friendly administrative support.

The admin required from you is very minimal.

We provide opportunities for you to connect with other therapists within the team, e.g. via regular team meetings, free training events and team get togethers.

We provide professional, comfortable rooms in prime locations, for you and your clients, you do not pay for rooms.

We provide an induction on all the systems you need to be familiar with for working with our service, so you feel supported and comfortable before you start seeing clients.

The opportunity to reach high pay levels rapidly, with potential for future pay increases as our service expands.

We are friendly and supportive and want you to enjoy your time working with us.
Flexible Hours to Suit Your Schedule
You can choose hours that will work best for you, from a range of availability including: full day, morning, afternoon, evening and/or weekend. You will be required to offer a minimum of 6 to 10 client hours per week, which would include one evening slot from 5pm to 8pm (last appointment) OR one weekend slot. Flexibility on times and hours may be possible.
Pay
You will receive £60-£90 per 50 minute session.  As our service is expanding, there will be future opportunities for further increases in income potential.
Role Description
To conduct clinical assessments with clients referred to you for therapy.

To provide integrative psychotherapy to clients on a face to face basis in the rooms we provide in central London (during COVID all therapy is provided online). The option to work partly online or online only is also possible.

To complete a small amount of weekly admin, i.e. brief client attendance records .

To maintain your own client records and hold them in a secure locked area.
Experience Required
You must be a fully qualified psychotherapist or counselling psychologist. 

You must have more than 7 years experience providing

one to one psychotherapy to adults

.

You must hold a psychological therapy

accreditation

with either HCPC, UKCP, BACP or BABCP.

To provide a therapeutic approach which includes an integration of at least three psychotherapy approaches.  Ideally, these will have elements of psychoeducation, understanding unconscious processes and developmental ages presenting in therapy.  An understanding and integration of new approaches from neuroscience would be an advantage (e.g. sensorimotor, polyvagal and/or internal family systems).

Experience working with a wide range of clinical issues.  Experience working with  PTSD/Abuse and career issues would be an advantage.
Other Requirements
Alongside face to face therapy, you must be comfortable providing therapy via online platforms: e.g. skype, zoom. 

You must be able to work with KlearMinds on a self-employed basis. 

You would feel confident working with a predominantly high achieving client group who expect to see results.

You would feel confident working with clients on issues with work and career change

When clinically supportive and practicable, to be able to work flexibly with clients around appointment times.



PLEASE NOTE: If you have your own private practice based in a central London or a London city location, due to a conflict of interest, it would not be suitable for you to submit an application to our service.

Clinical Supervision

KlearMinds offers free supervision which you can avail of. This would be in addition to your own privately paid for clinical supervision with a more senior qualified psychotherapist.   

Locations

London City (near Liverpool Street, Bank and Moorgate) and in the coming months we will open in Central London (near Oxford Circus).

Ideally you must be available to provide some therapy, face to face, in one of our London locations. The option to work partly online is also possible.

To Apply

Please submit a full CV and a statement of why you are interested in working with our service to: jobs@klearminds.com.

APPLICATION CLOSING DATE: No closing date. The advert will be closed as soon as the position is filled.

Thank you for your interest in our service.