Discovering Enjoyable Career Success & Creating Loving Relationships
Ex Sales Director
When I came to see Maggie I was very depressed, but also very cynical about the benefits of seeing a therapist. I was working as a sales director for a large city firm, which I thought was what I wanted, but I had very little confidence in my abilities, and no idea why. I also had very bad relationships with my partner and family, finding it almost impossible to talk about my feelings. Over the course of the last 10 months Maggie has helped me to understand why I was feeling and behaving as I was, and help me to turn things around so that I am now very happy with my lot in life.
At first there appeared to be little structure to our sessions and I did question why I was spending the money "just talking" to a stranger. But after a few months the pieces of the jigsaw started to fit together and a lot of things started to make sense to me.
I have now left the industry that I was in – Maggie helped me discover that I basically hated what I had been doing for the past 8 years, driven by a desire to have an "impressive" job rather than one which I enjoyed. My relationship with my partner is now fantastic, as are my relationships with my family. And I am much more comfortable talking to them about my feelings.
I am also no longer a cynic about the power of the subconscious mind and the value of spending time with a first class therapist like Maggie. It's not easy, and sometimes I dreaded going to our sessions, but the results are definitely worth the effort.
Maggie, thank you so much for all of your work with me this year. I really don't know where I would be now if it hadn't been for your help. I am so much happier now than I have been in many, many, years and am looking forward to the next stage of my life!
Why Suffer? Take Your First Steps to Lasting Change
UK Award (BACP) for best quality therapy service
We help you find the best therapist match
Same day appointments often available
Sessions can be flexible: weekly, fortnightly, ad hoc
Book Appointment
Ask a Question
Client Reviews
Getting Help that Works
"...I had tried counselling before and thought it wasn't for me. I now realise that finding the right counsellor makes all the difference. As a result I feel in control, grounded and confident in all parts of my life and most importantly, I feel capable of moving forward... "
Lawyer, London
Overcoming Anxiety & Depression
"Outstanding at providing me with what I needed, not as a "quick fix" but by giving me the tools to use whenever I may need them in the future..."
Lawyer, London
Help with Bereavement & Depression
"...Straight away Maggie was warm, kind and understanding... I didn't want to be in therapy for a long time, I just wanted to get better, get on with my life... I cannot recommend Maggie highly enough to you. Whilst life still presents me with challenges I can cope with them as I feel so much stronger now – I owe her much."
Lawyer, London
Career & Relationship Therapy
"My relationship with my partner is now fantastic, as are my relationships with my family... I am so much happier now than I have been in many, many, years...."
Sales Director, London
Read More
Helpful Guides About Therapy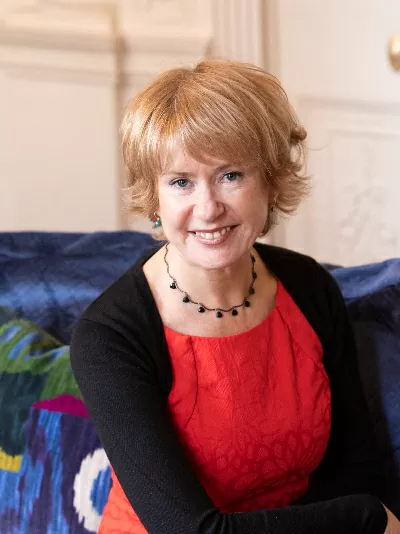 Not Sure Which Therapist Or Type Of Therapy You Need?
Get in touch with Maggie Morrow, Award Winning Therapist & KlearMinds Director. Maggie can help match you with the right therapist based on your needs.