Learn Techniques to Help with Anxiety, Depression & Addiction
I found my time in therapy with Judy a very positive experience. I had therapy with Judy for about a year and a half. I suffer from generalised anxiety, social anxiety, depression and porn addiction. I tried therapy about ten years ago and it helped me considerably, but I had fallen back into old thinking patterns and forgotten many of the tools I learned.
I tried other therapists a couple of times for several months which didn't help, but I could tell in the first session Judy was likely to be able to help me. It's important to find the right therapist for you.
The things I found most helpful about therapy with Judy were:
I felt comfortable talking about very personal things without feeling judged. Talking about my thoughts made me more conscious of them and enabled me to figure out why I felt anxious and/or depressed. With Judy's help and a different perspective, I was able to challenge negative thoughts and break down problems or issues I faced and come up with a wide range of possible solutions. This process made me feel like a weight was lifted, helped me make much better life decisions and gave me more confidence to go through with things I wanted to do instead of being too scared.
I learned many techniques I could draw upon if I started to feel down or anxious. Having these tools made my emotions feel more manageable. I started to feel more in control and self-sufficient when dealing with negative thoughts and emotions, though this took time and practice.
Learning about the nervous system and how anxiety works helped me understand how I could interrupt the vicious cycle of anxiety. The extra support therapy gave me helped me to feel less isolated and alone with my problems.
The changes I've made in my life since starting therapy have made me feel more aligned with myself and significantly increased my levels of happiness. In addition to therapy, I've tried medication (sertraline) which I think has made a big difference too. The combination of these two approaches has worked well for me.
It's not that everything is amazing all the time, I still have anxiety issues but nowhere near as intensely and when I do experience anxiety, it doesn't bother me as much. I also don't get the catastrophic lows that I frequently used to experience. I'm happier, more positive and optimistic, I have closer relationships with my family, my feelings of loneliness have almost gone entirely and I'm pursuing a career I feel passionate about. I'm able to look forward to things again and enjoy social situations with good friends. For these reasons, I would recommend therapy with Judy.
I'm still a work in progress but I've noticed a big improvement in my life and how I feel.
Why Suffer? Take Your First Steps to Lasting Change
UK Award (BACP) for best quality therapy service
We help you find the best therapist match
Same day appointments often available
Sessions can be flexible: weekly, fortnightly, ad hoc
Book Appointment
Ask a Question
Client Reviews
Getting Help that Works
"...I had tried counselling before and thought it wasn't for me. I now realise that finding the right counsellor makes all the difference. As a result I feel in control, grounded and confident in all parts of my life and most importantly, I feel capable of moving forward... "
Lawyer, London
Overcoming Anxiety & Depression
"Outstanding at providing me with what I needed, not as a "quick fix" but by giving me the tools to use whenever I may need them in the future..."
Lawyer, London
Help with Bereavement & Depression
"...Straight away Maggie was warm, kind and understanding... I didn't want to be in therapy for a long time, I just wanted to get better, get on with my life... I cannot recommend Maggie highly enough to you. Whilst life still presents me with challenges I can cope with them as I feel so much stronger now – I owe her much."
Lawyer, London
Career & Relationship Therapy
"My relationship with my partner is now fantastic, as are my relationships with my family... I am so much happier now than I have been in many, many, years...."
Sales Director, London
Read More
Helpful Guides About Therapy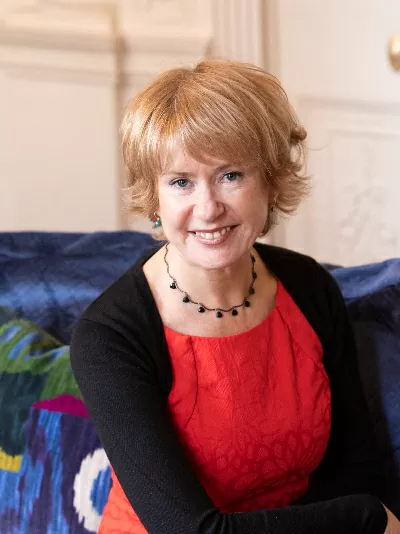 Not Sure Which Therapist Or Type Of Therapy You Need?
Get in touch with Maggie Morrow, Award Winning Therapist & KlearMinds Director. Maggie can help match you with the right therapist based on your needs.