Overcoming Anxiety & Work Stress – Improving Career & Relationships
Dan, Civil Servant
After a number of false starts with therapists, I can only say that I wish I had found Maggie sooner! Over a period of 15 years I had seen multiple therapists and psychiatrists to address issues relating to anxiety, depression and workplace stress. With invariably unsatisfying results, I was extremely skeptical about seeing another therapist: more fundamentally I was utterly pessimistic about the possibility of being happy. My skepticism proved unfounded.
Maggie really helped me to elucidate and articulate the origins of deeply embedded patterns of negative and self defeating thinking, which proved essential in enabling her to then work with me to develop practical strategies for loosening their grip. She is patient and compassionate while being proactive and constructively challenging when she needs to be. I found this combination of empathy and robust testing of my negative perceptions immensely helpful.
The process resulted in my feeling much better at work, building up the confidence to successfully apply for a new job (which would have been unimaginable before I started therapy) and to take important strides forward in my relationship.
Whether you are considering therapy for the first time or feeling like therapy is a dead end, I believe you have nothing to lose and plenty gain by seeking out an introductory session with Maggie.
Why Suffer? Take Your First Steps to Lasting Change
UK Award (BACP) for best quality therapy service
We help you find the best therapist match
Same day appointments often available
Sessions can be flexible: weekly, fortnightly, ad hoc
Book Appointment
Ask a Question
Client Reviews
Getting Help that Works
"...I had tried counselling before and thought it wasn't for me. I now realise that finding the right counsellor makes all the difference. As a result I feel in control, grounded and confident in all parts of my life and most importantly, I feel capable of moving forward... "
Lawyer, London
Overcoming Anxiety & Depression
"Outstanding at providing me with what I needed, not as a "quick fix" but by giving me the tools to use whenever I may need them in the future..."
Lawyer, London
Help with Bereavement & Depression
"...Straight away Maggie was warm, kind and understanding... I didn't want to be in therapy for a long time, I just wanted to get better, get on with my life... I cannot recommend Maggie highly enough to you. Whilst life still presents me with challenges I can cope with them as I feel so much stronger now – I owe her much."
Lawyer, London
Career & Relationship Therapy
"My relationship with my partner is now fantastic, as are my relationships with my family... I am so much happier now than I have been in many, many, years...."
Sales Director, London
Read More
Helpful Guides About Therapy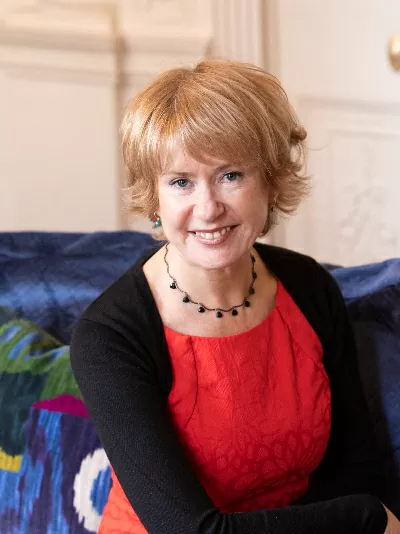 Not Sure Which Therapist Or Type Of Therapy You Need?
Get in touch with Maggie Morrow, Award Winning Therapist & KlearMinds Director. Maggie can help match you with the right therapist based on your needs.