London City Counselling & Psychotherapy
If you need to find a psychotherapist, life coach or counsellor in London, our centre close to Liverpool Street can help. Our highly experienced psychotherapists provide counselling, life coaching and psychotherapy in this location. Our psychotherapy service in this City location is within walking distance of several stations: Bank (2 minutes), Moorgate (4 minutes), Liverpool Street (6 minutes), Monument and Cannon Street (8 minutes), Aldgate and Barbican are also not far.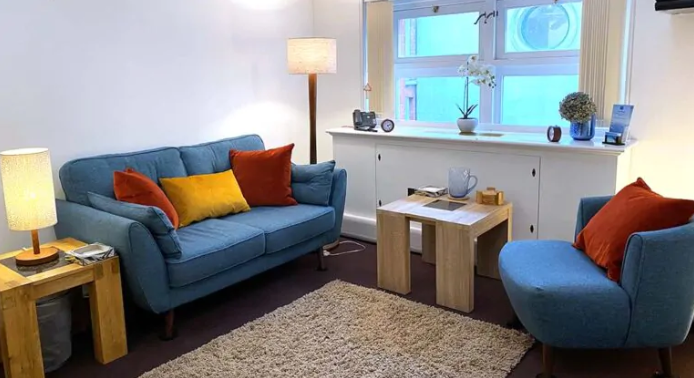 Our Counselling Practice near Liverpool Street, Moorgate, Bank and Cannon Street Stations, EC2
Address: 11/12 Tokenhouse Yard, London EC2R 7AS
Our psychotherapy service in this City location is in a quiet square just behind the Bank of England. We are within walking distance of several stations: Bank (2 minutes), Moorgate (4 minutes), Liverpool Street (6 minutes), Monument and Cannon Street (8 minutes), Aldgate and Barbican are also not far.
Call us on 0333 772 0256 to book an appointment or contact us online.
Meet Our Experienced Therapists
Hundreds of clients have trusted KlearMinds to help them find a therapist. Our Clinical Directors review every enquiry to match you with an expert therapist who can help you resolve your concerns and achieve your goals. Simply complete our enquiry form or request a telephone call to find a therapist who is the best match.
Issues our London City Therapists Can Help With
Our London City counsellors and Psychotherapist in our Liverpool Street location can help with a wide range of issues including: anxiety, depression, career, self-confidence, bereavement, trauma, anger management and more.
Relationship Counselling
Maybe your relationship is suffering and you want to make it better, perhaps you are unsure whether to stay in a relationship or you just want to find a relationship? Our expert relationship counsellors can help you understand blocks to your success in relationship and how to move forward, developing and creating the relationships you want in your life.
Learn more here: relationship counselling and couples counselling
Couples
Our couples therapy can help you to prevent breakdowns in communication and issues in your relationship from worsening and will show you essential strategies to resolve problems effectively to enable you to build love, fun and deeper trust in your relationship.
Stress
Our stress counsellors use a powerful combination of CBT and counselling techniques to help you understand the really important factors that cause your stress.
You can learn more here: stress management
How do Therapy Sessions Work?
The First Session
Your therapist will listen to your concerns and explore with you, what you would like to achieve. You will get an understanding of how your therapist can work with you, to help you address the issues which concern you. You will experience our working style and have the opportunity to ask any questions. If your therapist thinks our service is not suitable for you, they will be pleased to recommend alternative sources of help that may be more appropriate for your needs.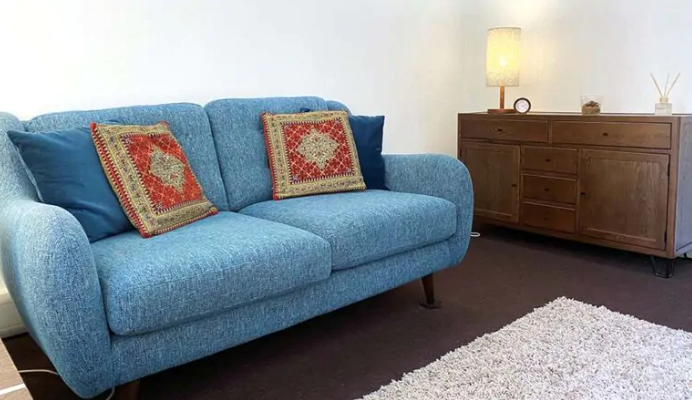 How Many Counselling Sessions will I Need?
Because each individual is unique and everybody's circumstances differ, we never tie you to a set number of sessions that you must attend. We think you know when you have achieved the outcome you want, so we work with you session by session. As you progress, you can decide when you have had the number of sessions that works best for you.
Many people like to know how many sessions they might require to feel better. Some people want to work within a set time frame for a set number of sessions. Your therapist can give you an idea of what can be achieved, within different time frames and work within those with you. If you would like to know a more about how many sessions you might need, you can check out this link: how many sessions will I need?
How Long Is a Psychotherapy, Counselling or Coaching Session?
A Standard Therapy Session lasts 50 minutes – you can do a one off, weekly, fortnightly, twice weekly or ad hoc depending on what works best for you.
Double Sessions are an option some people like to take in the beginning, when they feel they have a lot to deal with. A double session lasts 1 hour and 50 minutes. This format can be helpful when you want to cover a number of issues and get more done in a shorter space of time.
Our London Therapy Locations
We help people across London and have therapy rooms in Central London & London City.
How Much Does a CBT Therapist Cost at Klearminds?
Individual: £120 - £160; Couples: £130 - £180;
Company: £120 - £160 + VAT
Fees are charged on a per session basis.
A standard session lasts 50 minutes.
Not Sure Which Therapist or Type of Therapy You Need?
Get in touch with Maggie Morrow, Award Winning Therapist & KlearMinds Director. Maggie can help match you with the right therapist based on your needs.
Private Therapy Rooms in London Online Counselling Available
How Do We Work?
Our approach is to empower you with the tools you need to manage the challenges you are dealing with. We can help you understand problems from new perspectives and discover ways of managing difficult situations better. We provide education, understanding and proactive tools which you can utilize to implement positive change.
When you first contact us, if you wish to give us an indication of the issues you would like help with, we will match you with the most suitable therapist from the outset.
Quality Standards
Our hand-selected therapists have trained in the UK's most respected counselling institutions. They hold a minimum of 8 and up to 30 years clinical experience within the NHS, private and/or charitable sectors in and around London. They are registered with: