Anxiety Counselling London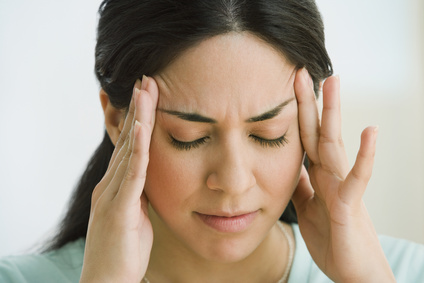 Need Help with Anxiety or Panic?
Discover proven techniques for overcoming anxiety, obtaining stress relief and how to cure panic attacks, for good.
Symptoms of anxiety and stress can be frustrating and debilitating, our anxiety counsellors can show you steps you can take to regain control.
We can show you how to prevent and deal with symptoms effectively and stop them ruining your life.
How can CBT for Anxiety Help?
Without effective strategies for understanding and addressing stress symptoms – anxiety and panic attacks can increase and create significant problems in your relationships, work and overall wellbeing. Our London counsellors can help you fully understand the causes of stress, anxiety and panic. We will show you essential anxiety management techniques for dealing with stress, you can learn how to stop anxiety attacks, manage stressful situations confidently and calmly and overcome panic, for good.
"I am very grateful to Maggie for helping me to see things a different way, and giving me the tools to be a better, calmer, more confident version of myself. I can honestly say I now feel happy the majority of the time and if I don't, I know how to deal with it. Thanks again Maggie for everything!"

What are the Benefits of Counselling for Anxiety?
The benefit you gain from working with a KlearMinds Anxiety Therapist are twofold: Firstly, you will no longer feel exhausted or debilitated by symptoms of anxiety, stress or panic and secondly you can build a reliable tool kit to effectively manage current and future stress situations, with confidence. Here are some of the ways we can help you become a more confident and happier you:
Learn what causes anxiety or panic and how to regain control
Discover how to identify anxiety or panic attack triggers and minimise their effect
Learn how to change automatic thought, behaviour and physical symptoms which feed anxiety cycles
Discover proven, effective panic prevention and removal strategies
Learn stress reduction techniques to reduce the physical side effects of anxiety or panic
Develop tailor-made coping strategies to manage stressful situations effectively
Build a set of techniques and tools that will enable you to effectively prevent or manage any future anxiety
If you'd like to learn more about our overall therapy approach when working with you click here.

Symptoms We Can Help With
Listed below are some of the common symptoms people experience when dealing with anxiety, stress or panic. Our CBT and anxiety counselling programme can help you find relief and develop the skills you need to minimise symptoms and cope confidently with the challenges you face both now and in the future.
Anxiety Symptoms
• a sense of dread
• feeling constantly 'on edge'
• difficulty concentrating
• difficulty communicating
• irritability
• easily distracted
• dizziness
• drowsiness and tiredness
• pins and needles
• irregular heartbeat (palpitations)
• muscle aches and tension
• heart burn
• excessive sweating
• shortness of breath
• stomach ache
• nausea
• bowel or bladder problems
• headaches
• painful or missed periods
• sleep problems
Stress Symptoms
• anxiety and depression
• low self-esteem
• irritability
• racing thoughts
• worrying constantly
• imagining the worst
• anger outbursts
• drinking or smoking more
• on the go all the time
• changes in eating habits
• feeling unsociable
• being forgetful or clumsy
• difficulty concentrating
• headaches
• muscle tension and pain
• stomach problems
• feeling dizzy / sweating
• bowel or bladder problems
• breathlessness
• sexual problems
Panic Attacks Symptoms
• irregular heart beat (palpitations)
• sweating
• trembling
• hot flushes
• chills
• shortness of breath
• a choking sensation
• chest pain
• nausea
• dizziness
• feeling faint
• numbness, or pins and needles
• dry mouth
• bowel or bladder problems
• ringing in your ears
• a feeling of dread, or a fear of dying
• a churning stomach
Some Self-Help Tips and Information on Panic and Anxiety
Click the following links for some self-help tips and useful information on panic and anxiety:
How Cognitive Behavioural Therapy Can Help Treat Anxiety Disorders
Ten Tips For Managing Panic Attacks
How Mindfulness Based Cognitive Therapy Can Help with Anxiety and Other Issues
Anxiety in the UK – Infographic
Take the first step towards Overcoming Anxiety, Stress or Panic today
If you have had enough of feeling stressed or anxious and feel ready to change your life for the better. A KlearMinds London City based CBT and anxiety counsellors can help you regain control of your life. Why not contact us today, it's a wise move.
Our Locations in Full
Visit the following links for further information on our locations: