CBT for Anxiety
Anxiety disorders can seriously affect the quality of your life. Having obsessive thoughts or panic attacks, or suffering from a phobia, can be extremely frightening and debilitating. Using CBT therapy for anxiety is a highly effective method for helping people with anxiety disorders learn how to feel more at ease and in control of their lives. At KlearMinds, our experienced CBT therapists for anxiety are available for personal sessions in Central London and for online therapy.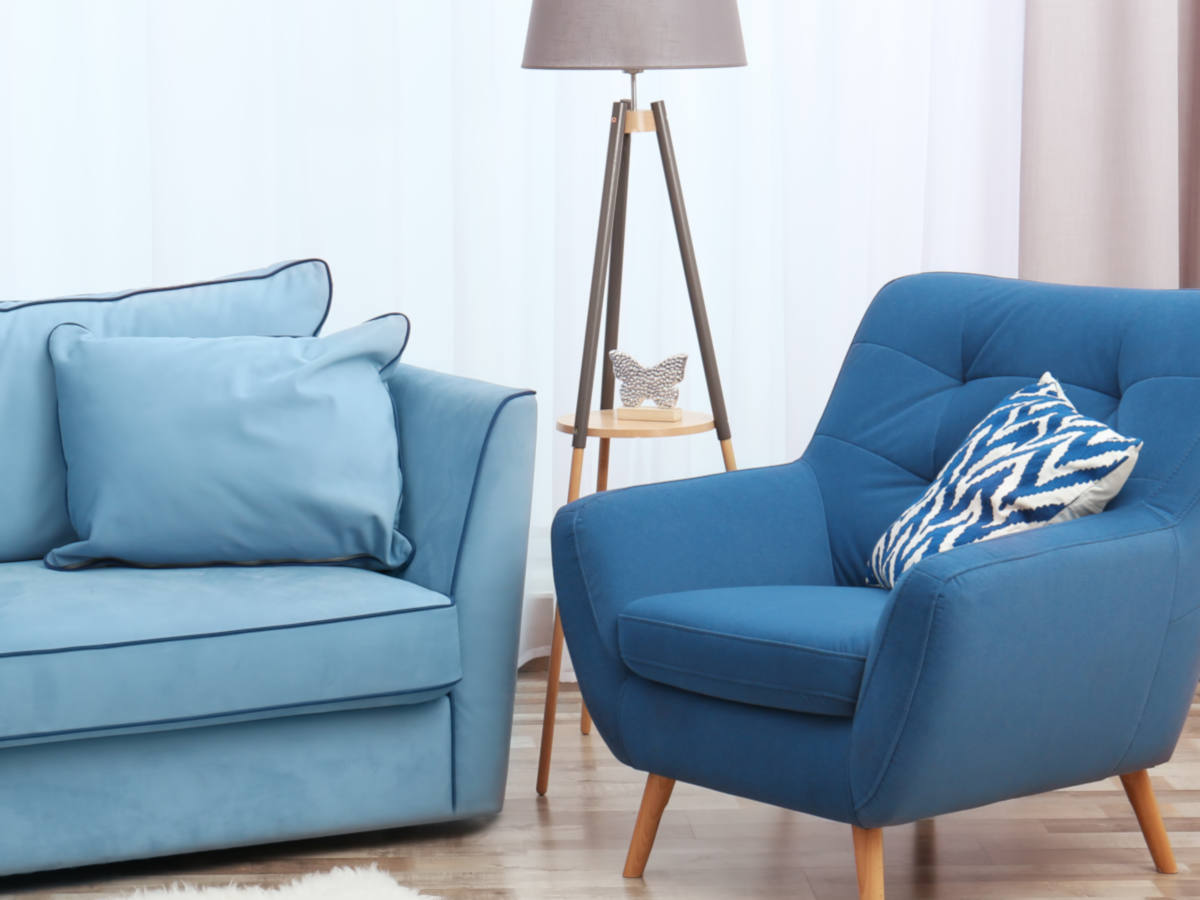 Learning How To Cope With Anxiety
If you are suffering with anxiety disorders, psychotherapy is often the most effective treatment option. CBT is a form of psychotherapy and, unlike anxiety medication, it treats more than just the symptoms. While medication might alleviate symptoms temporarily, it doesn't get to the root cause of anxiety.
CBT for anxiety can help you understand the cause of the problem and bring greater awareness to your thoughts. The CBT process is designed specifically to teach you how to cope with your fears by uncovering the underlying cause of your worries. It also helps you identify and implement behaviours and thinking which alleviate anxiety. It enables you to see worrying situations in a new way and develop tools for dealing with them more effectively.
Some of the Anxiety Issues that CBT Can Help Includes:
Generalised anxiety disorder
How Does CBT for Anxiety Work?
Receiving a diagnosis for anxiety can be extremely worrying. Identifying the problem is the first step in controlling anxiety, stopping worrisome thoughts, and starting to enjoy life again. Cognitive Behavioural Therapy (CBT) is a structured, interactive talking therapy that uses two main therapeutic components to bring about a reduction in anxiety levels.
The cognitive aspect of CBT examines negative thoughts that contribute to feeding your anxiety, whilst the behavioural aspect enables you to look at how you react in situations that trigger anxiety and explore alternative, healthier behaviours you can engage in to reduce anxious symptoms.
A trained CBT therapist will help you to understand how your thought patterns and behaviour influence your situation. They will also help you to find new ways of thinking and strategies to develop new, more positive behaviour patterns. The idea is to increase awareness and change your perception of situations in order to reshape your thinking and yield more effective behaviours and positive emotions.
CBT is generally a short-term therapy, designed to equip you with actionable solutions to present issues. It does not address issues from your past in great depth so it's not the best therapy for working with issues such as trauma or abuse. Other therapies can be more effective in these areas.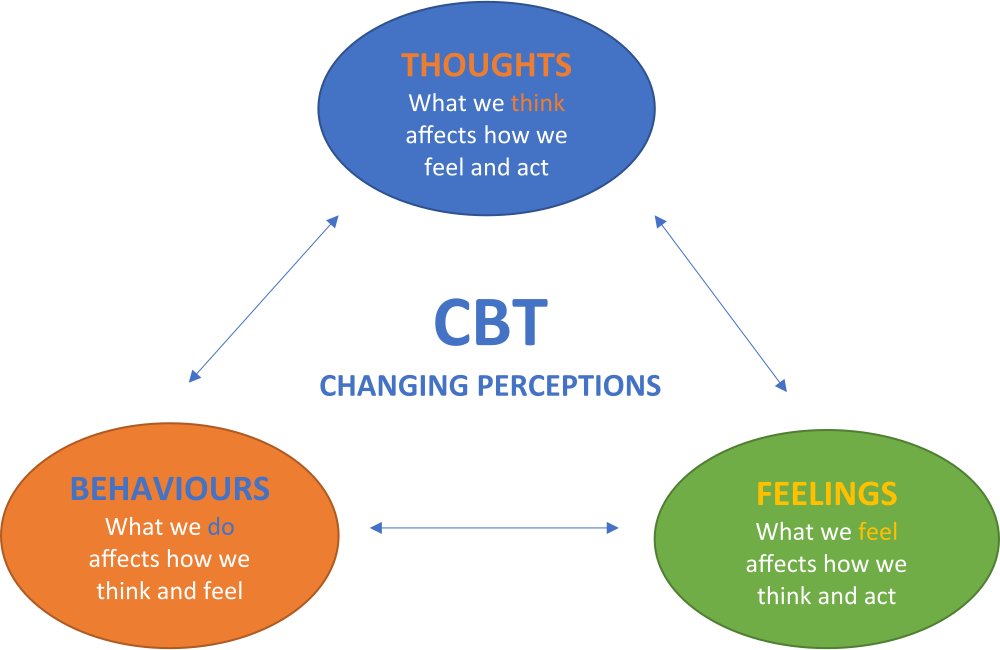 Meet Our Experienced CBT Therapists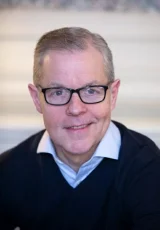 Paul Glynn holds over 30 years experience as a therapist and is KlearMinds Clinical Director. Paul offers a warm, pragmatic and interactive approach to help you understand and go beyond the difficulties you are facing. He is passionate about empowering clients to develop the tools that can help them to resolve stuckness and positively change repetitive, problematic behaviours.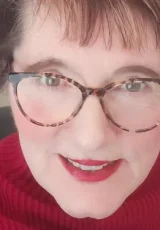 Judy holds over 25 years experience as a psychotherapist, with individuals and couples. She utilizes a wide range of therapies, including CBT and psychoeducation and has considerable experience in Career Coaching, Mindfulness Meditation and Mediation. Judy works proactively with clients to help them understand and address problematic situations and experiences and develop positive skills they can draw upon for life.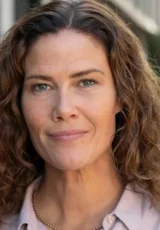 Kate is a highly skilled therapist. She has worked successfully in a variety of settings, including media, TV, journalism, law and higher education. She draws upon a broad range of therapeutic skills including existential, CBT, mindfulness and psychoeducation to enable clients to achieve the outcomes they want, in terms of professional and personal satisfaction and wellbeing.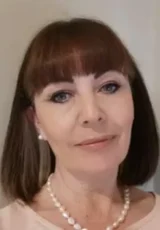 Amanda is a highly experienced Advanced CBT and Integrative therapist with more than 8 years experience. She draws upon a wide range of therapies and works proactively to help clients understand, process and resolve their concerns and conflicts. Amanda can assist you to quickly identify problematic thoughts and behaviours which negatively impact your personal and professional well-being.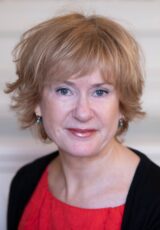 Maggie Morrow is an award winning psychotherapist, an accomplished life coach and counsellor, and Director of KlearMinds. In 2007 she was awarded the BACP National Award for advancing the quality of therapy service provision to the highest standards in the UK.
Maggie's experience spans over 20 years helping people overcome problems so they can enjoy more fulfilling and satisfying lives.
Frequently Asked Questions
How many CBT sessions do you need?

Our CBT therapists will tailor your therapy to deal with your individual situation. The length of treatment will vary depending on the type and severity of your anxiety but can be anything from 8 to 24 sessions or more. The number of sessions you need will depend on factors such as:

Type of disorder
Severity of your symptoms
Length of time you've had symptoms or been struggling to cope
Your level of self confidence
Other issues present, such as depression

If your anxiety is mild to moderate, you may notice significant improvements after 8-12 sessions. If the anxiety is more severe and accompanied by symptoms of depression and difficult social or family situations, you may find up to 24 or more sessions are needed to achieve more solid and lasting improvements. Each individual is different – what works for one person may not work for another – which is why we tailor the treatment to your specific needs.

What can you expect when you meet your therapist?
Further Self-Help & Reading on CBT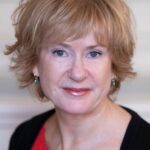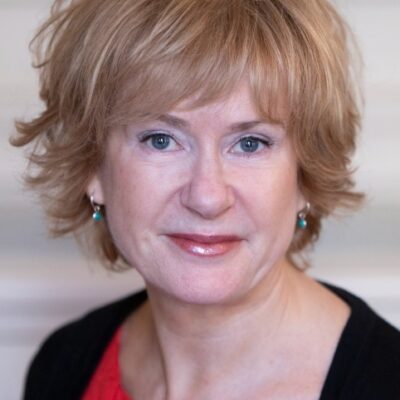 Author:
Maggie Morrow
, Award Winning Psychotherapist, Counsellor & Life Coach
Last updated: 14th August 2023
Our London Therapy Locations
We help people across London and have therapy rooms in Central London & London City.
Meet Our Experienced Therapists
Hundreds of clients have trusted KlearMinds to help them find a therapist. Our Clinical Directors review every enquiry to match you with an expert therapist who can help you resolve your concerns and achieve your goals. Simply complete our enquiry form or request a telephone call to find a therapist who is the best match.
Quality Standards
Our hand-selected therapists have trained in the UK's most respected counselling institutions. They hold a minimum of 8 and up to 30 years clinical experience within the NHS, private and/or charitable sectors in and around London. They are registered with: