Andrea Tibbitts
Relationship Therapist and Couple Coach
Dip, ICEEFT (Intl Cert), BEFTC (Cert), BSc (First), MBACP (Accred.)
With over 20 years of relationship counselling experience, Andrea is a couples therapist who is passionate about empowering couples to be the best version of themselves and to live their best relationship.
Andrea excels in collaborating with couples to create bespoke plans which facilitate the fastest possible positive results for the relationship issues they are wanting to resolve. Using psycho-education as a platform for empowerment, she passionately integrates the power of her clients' aspirations to uncover blocks to success and replace them with strategies and techniques for breakthrough. Her approach can help you develop happier, healthier relationships, stronger marriages, freer self-expression in relationships, the ability to achieve your relationship goals and manage future relationship challenges positively and effectively.
Andrea's personal experience of seeking couples therapy for her relationship, and finding so many therapists missed the point or were not helpful, drew out a passion in her to learn how to be a couples therapist who can really make a difference. She is passionate about providing therapy that works for couples, and has studied extensively to find the tools to really help couples turn their relationship around and make it the best it can possibly be.
Andrea has helped couples address issues including:
Relationships
Arguments
Second marriage
Jealousy
Loss of desire
Recovery from affairs
Separation
Divorce
Relational boredom
Loss of libido
Sexual problems
Fertility
Domestic abuse
Illness
Living separate lives
Cultural differences
Andrea works in private practice as a Couple Therapist and Love and Life Breakthrough Coach. Alongside her private work she provides couples therapy for a relationship charity, and has previous experience of couple counselling in a variety of settings. A former Manager of an Addiction Treatment Programme at a Priory Hospital, she has also held the role of Addiction Therapist in other private residential rehabilitation centres. With a passion for psycho-education, Andrea has designed and delivered workshops for different target groups on relationships, recovery from addiction, self-esteem and spirituality.
Qualifications and Training
Andrea's diverse training and experience enable her to work from an integrative base, drawing from various modalities including Psychodynamic Therapy, Person-Centered Therapy, CBT, Coaching and Emotionally Focused Couples Therapy (EFT), the only international model of couple therapy that is based on an empirically validated theory of adult love.
Andrea's specialism in Emotionally Focused Couples Therapy, empowers couples to identify where they get stuck, offers the chance to practice strategies which can divert their destructive cycles of conflict and help them to experience new, deeper and more satisfying ways to connect with each other. Alongside EFT, Andrea is trained in the Gottman model of Couple Therapy. This can equip couples with specific skills to strengthen the emotional and physical bond with their partners.
She is also working towards Certification with the Doherty Relationship Institute in Discernment Counselling, specialising in couples who are on the brink.
Andrea is a qualified and accredited Counsellor and Life Coach, with certificates in both Life Breakthrough Coaching and Marriage Breakthrough Coaching. She is recognised as a internationally certified therapist in Emotionally Focused Couples Therapy (ICEEFT – the International Centre for Excellence in EFT) and holds a Certificate in Relationship Counselling from Marriage Care.  She has a Diploma in Psychodynamic Counselling.
Andrea is an accredited therapist with the British Association of Counselling and Psychotherapy (BACP).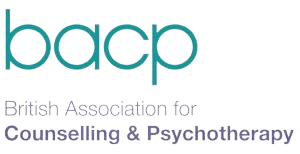 Andrea's Fees
£150 per Couples Therapy session
Fees are charged on a per session basis.
a standard session lasts 50 minutes.
Book an Appointment
With over 15 years' counselling experience, Andrea is a relationship therapist who is passionate about empowering couples. Book a consultation today.
Book an Appointment With Andrea
Quality Standards
Our hand-selected therapists have trained in the UK's most respected counselling institutions. They hold a minimum of 8 and up to 30 years clinical experience within the NHS, private and/or charitable sectors in and around London. They are registered with: