Nicola Reeves
Psychotherapist, Counsellor & EMDR Therapist
MA, EMDR qualified, Cert in Clinical Supervision, BA (hons), BACP accredited
Nicola is an experienced psychotherapist with over 8 years experience. She is skilled in a range of therapies which she tailors to the unique learning style of each client she helps. Nicola can help you understand how current and past conditions, experiences and relationships can influence your difficulties. She can also show you simple yet effective tools you can use to turn things around.
Nicola will help you identify practical skills and strategies that you can apply, to positively improve problem situations you are dealing with. Using the neuroscience of mind and body Nicola empowers clients with knowledge and skills which enable them to regain control and achieve positive outcomes in everyday life.
Nicola helps individuals deal with a wide range of issues including:
Trauma and PTSD
Abuse
Sleep Problems
Depression
Anxiety
Self-esteem/confidence
Relationships
OCD
Eating issues
Bereavement
Chronic Fatigue/ME
Career
Sleep Issues
Physical Pain Management
Breavement
Chronic Fatigue/ME
Anger
Stress
ADHD
Fertility
Sexual Problems
Personality disorders
Phobias
Career
Health problems
Aspergers
Gambling
Addiction
Dissociative/Derealisation
Sexual identity
Nicola has a wide range of experience working in private practice, for specialist NHS therapy services and the charity sector. Nicola has specialist experience in the area of trauma and abuse and has delivered trauma training in a range of settings including to GP's, legal and health professionals and the police force. She also provides trauma psychoeducational workshops for clients in her NHS role. She continues to work in the NHS in a specialist mental health psychotherapy service, providing individual and group therapy and supervising therapists in training. She is currently undertaking additional training in the area of mindfulness.
Nicola also has experience working for a target driven, high paced sales teams in the banking and energy sectors, both in direct sales and communications. She is a qualified yoga teacher.
Qualifications & Training
MA Psychodynamic Counselling, Certificate in Humanistic and Psychodynamic counselling, a Certificate in EMDR (trauma therapy), certificate in psychotherapy supervision. She has also completed yoga teacher training. Nicola has extensive training in complex trauma and abuse, dissociation, and somatic experiencing. She also holds additional training in equality and diversity.
Nicola is BACP (British Association for Counselling and Psychotherapy) accredited and EMDR Association UK registered.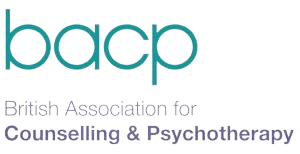 Nicolas's Fees
£120 per Individual Therapy Session
Fees are charged on a per session basis.
A standard session lasts 50 minutes.
Paying Via Insurance
Nicola is a registered provider of counselling and psychotherapy for Healthcare Insurance companies including Healix and Allianz.
Book an Appointment With Nicola
Quality Standards
Our hand-selected therapists have trained in the UK's most respected counselling institutions. They hold a minimum of 8 and up to 30 years clinical experience within the NHS, private and/or charitable sectors in and around London. They are registered with: