Nishah Dennison
Clinical Director Psychotherapist & Counsellor
Adv PG Dip Psychotherapy, PG Dip Psychotherapy, Cert.Ed, BA hons, UKCP (Accred)
Nishah is a highly skilled therapist with over 25 years experience. She utilizes a wide range of therapies, including coaching, CBT, Mindfulness and psychoeducation to help her clients. Her approach to working with clients is warm, interactive and practical, providing life skills and strategies that can be used effectively across all areas of life experience. Alongside seeing clients she expertly leads our therapy team to provide quality and excellence.
Nishah offers a warm and proactive approach to help you understand and overcome the difficulties you are facing. She is passionate about empowering clients to develop the tools that can help them positively affect change and resolve their concerns. In professional and personal life, Nishah can also assist you to understand and develop better relationships, achieve your goals and attain personal contentment.
Nishah helps people deal with a wide range of issues including:
Abuse
Addiction
Adoption
Anxiety
Body issues
Burn out
Career issues
Childhood issues
Creative blocks
Depression
Disordered eating
Existential issues
Fertility/termination/IVF
Health issues
Identity issues
Life crisis
Loss/bereavement
Mid-life crises
Panic
Relationships
Self-confidence
Self-esteem
Sexuality
Stress
Trauma
She has helped people from all walks of life:
From business executives and corporate CEO's to parents and students. She has also worked with entrepreneurs, consultants, lawyers, finance professionals, creative, media and arts professionals, health professionals and academics. She has also worked with international clients and people going through major life changing circumstances and extraordinary transitions, assisting effective navigation and upskilling.
Nishah is a senior psychotherapist with over 25 years experience. She has worked within a range of settings including: private practice, Employee Assistance Programmes, the NHS, education, charity including: mental health and addiction services. Prior to joining KlearMinds, Nishah was Director and Associate Professor of the psychotherapy portfolio at Regents University. She has also been a Public Health Advisor to the NHS.
Nishah has delivered psycho-educational programmes on Stress Management, panic, addiction, Anxiety, work-life balance, burn out, addiction, conflict management, relationship building, constructive communication strategies, interpersonal skills, understanding group dynamics, team building, staff wellbeing, general well being. As Associate Professor/Director at Regents, famous for its entrepreneurial business courses, Nishah lead and developed a wide range of psychological training programmes for therapists and students.
Qualifications & Training
Nishah holds an Advanced Diploma in Integrative Psychotherapy, is a qualified teacher with a Diploma in Education. Nishah has additional training in – Motivational interviewing, CBT, Solution Focussed Therapy, stress management, loss and bereavement, addiction, compulsive patterns, mindfulness, relationship enhancement skills, depression management.
Nishah is from a fine arts background and was exhibitions manager at Tate Britain.
Nishah holds professional recognition and accreditation with the UK's recognised governing bodies: UKCP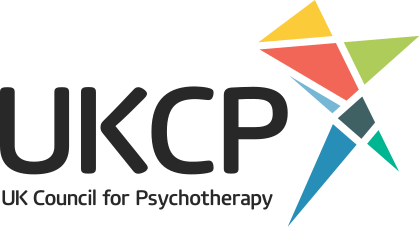 Nishah Dennison's Reviews
Building Self-Esteem – Overcoming Anxiety
I feel so much calmer and happier in myself. Therapy really helped with my anxiety issues and restored my self esteem. I feel so much more positive about the future and feel much stronger in myself.
Read More
Lawyer
Understanding Why Patterns Keep Repeating & How To Change
I came to Nishah at my lowest point. I couldn't see a way out of my current situation and in all honesty, I didn't have the energy or drive to do so by myself. From the first session it is evident that she truly cares, and applies the perfect balance between getting to the route of the problem, but also providing actionable tasks to work on in-between sessions. I now understand…Read More
Anonymous
Reframe Work and Family Relationships
Many years' ago I'd had a bad experience with therapy so I was hoping this would be different and thankfully it was…after just a handful of sessions…I started noticing a big improvement in my anxiety levels and my relationships…Nishah really helped me to understand myself better and reframe the way I thought and acted in certain circumstances, and this has had a positive impact on my life…Read More
Alice
Nishah's Fees
£160 per Individual Therapy session
Fees are charged on a per session basis.
A standard session lasts 50 minutes.
Paying Via Insurance
Nishah is a registered provider of counselling and psychotherapy for Healthcare Insurance companies including Aviva, Allianz and Healix, Bupa International (UKCP).
Book an Appointment With Nishah
Quality Standards
Our hand-selected therapists have trained in the UK's most respected counselling institutions. They hold a minimum of 8 and up to 30 years clinical experience within the NHS, private and/or charitable sectors in and around London. They are registered with: