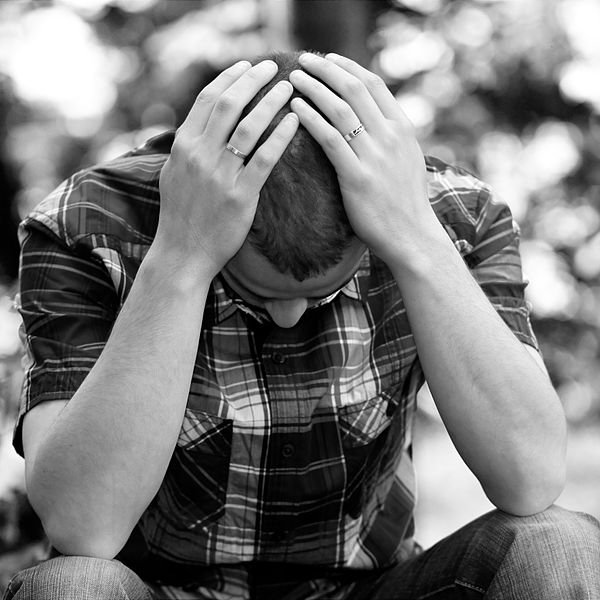 CBT for Depression
If you are suffering from a low mood that has lasted a long time and it's affecting your everyday life, you may be suffering from depression. Cognitive behavioural therapy (CBT) is a highly effective psychological treatment for moderate to severe depression and can be just as effective as antidepressants. Using CBT for depression can help you to understand what's keeping you stuck and show you how to regain happiness and take back control of your life.

What is Cognitive Behavioural Therapy (CBT)?
In order to understand how CBT can help with depression, it's important to have a clear idea of what this therapy entails. Working with a trained CBT therapist, you'll look at your thoughts, feelings and behaviours and how these can be directed toward more constructive behaviour patterns.
CBT is usually a short-term, goal-orientated treatment that takes place over the course of several weeks or months. The NHS has increased the provision of access to this therapy in primary care, due to its effectiveness in helping people manage issues such as anxiety, OCD, depression and more. There are two components to CBT – cognitive and behavioural.
The cognitive component
The cognitive part of CBT involves identifying negative thought patterns. Depression sufferers often don't realise that their thoughts are distorted. This type of therapy sheds light on how your thoughts are leading to negative feelings. A cognitive therapist will show you how to restructure your thought patterns so you can look at your life, and interpret situations, in a more positive way.
The behavioural component
Negative feelings can taint your view of situations and interactions, which often leads you to behave in ways that make you feel even worse. CBT will help you to identify alternative behaviours to choose from so you don't always default to a familiar but unhelpful behaviour. Learning new ways to respond to difficulties is one of the keys to a successful therapy outcome.
Some of the strategies a cognitive behavioural therapist might recommend are:
Role playing
Thought records
Keeping a journal
Mental distractions
Relaxation techniques
Your therapist will usually set you tasks to do in daily life. The exact nature of your "homework" will depend on your individual situation, but this is a very important aspect of your recovery. The homework is a vital process for positive change and should therefore be taken seriously.
CBT – Putting it all together
CBT will help you to make sense of overwhelming problems by breaking them down into smaller parts. You will take a look at your situation, thoughts, feelings, actions, and emotions and identify strategies you can use to make changes for the better.
It is important to note that although you might opt to discuss past events in your life, CBT does not dwell on the past. Instead, it focuses on helping you find ways to deal with the present.
What to expect
Cognitive behavioural therapy will teach you how to identify all of the factors that are contributing to your difficulties. It will help you to feel more empowered to begin making the positive changes needed to improve your life.
Your CBT therapist will serve more as a guide or adviser. Think of CBT as the difference between giving a man food and teaching him how to fish; your therapist will not solve your problems for you, but will instead show you how to help deal with them yourself. This is a very useful skill that you will be able to apply to other problems that might arise in the future.
Your therapist will encourage you to talk about your thoughts and feelings and what's troubling you. Don't worry if you find it hard to open up about your feelings. Your therapist will help you gain confidence with this as you go along.
You will likely be assigned homework outside of your sessions to practice positive ways to improve your state of mind. For example, your therapist might encourage you to engage in positive activities to increase your enjoyment of life, or make suggestions about how you can improve your sleeping patterns. You might also be asked to keep a journal of your thoughts so behaviour patterns can be identified.
As a goal-orientated therapy, CBT is not something you will do every week for the rest of your life. Your therapist will help you decide when the therapy should end. This is usually a matter of weeks or months.
Meet Our Experienced CBT Therapists
Is CBT suitable for everyone?
This type of therapy works best for people who are reasonably comfortable with the idea of introspection. It will force you to take a look at any destructive thoughts you might be having and take an active role in changing them. It will involve confronting emotions and anxieties, which may initially feel quite uncomfortable. It can also be hard to let go of old habits even when you want to.
Many people feel empowered once they master this skill, but it is important to realise ahead of time that you will need to commit to an active role in your treatment. CBT may not be suitable for people with complex mental health problems or those with wider problems in systems or families.
If you are suffering from depression, cognitive behavioural therapy could be the answer you've been looking for. The coping techniques that you will learn can really improve your quality of life. CBT for depression can make a positive difference.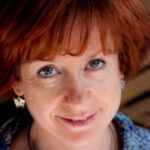 Written By
This page was written by Maggie Morrow (MSc, BSc, Adv Dip, UKCP) and medically reviewed in June 2021.