Existential Psychotherapy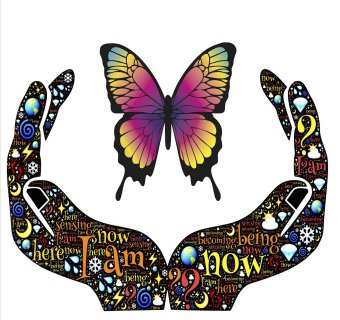 Existential psychotherapy is a therapy that is focused on human existence and the impact of being human in the world.
A key element of existential psychotherapy involves showing individuals how their choices affect their lives and giving them the tools they need, to feel able to make good decisions. Thus enabling a sense of agency and fulfillment in creating their desired path in life.
The "Givens" of Existence
This type of therapy is based on the belief that the following life experiences are inevitable and inherent to human existence:
Responsibility – we are responsible for the lives we live
Guilt – when we do not take actions that are in tune with our authentic self we are left with feelings of "existential guilt"
Uncertainty – life by its nature is inherently uncertain
Freedom & Choice – We have the freedom as individuals (in adulthood) to choose how we respond to life
Anxiety – anxiety is inherent when we accept our response"ability" in adult life however it can be harnessed for our growth
The meaninglessness of life – i.e. it has no meaning except the meaning we give it
Death – awareness of our mortality
Aloneness – As unique individuals, to a certain extent we each travel on our own path through life. At the same time this "aloneness" is something we have in common with everyone else. Therefore, it is a shared experience in which we are also "not alone".
Existential psychotherapy helps people explore these givens of existence and embrace their own personal freedom to make choices in adult life.
Who Is Existential Psychotherapy For?
Existential psychotherapy can help people with specific mental issues such as depression and anxiety. It is also useful for people who are seeking meaning and personal satisfaction in life.
It can be particularly helpful for:
Depression
Anxiety
Difficulty in making decisions/choices
Addressing significant change
Building self-awareness / self-confidence
Managing health issues
Finding a more personal satisfaction and meaning in life
How Does Existential Psychotherapy Help?
Although this type of therapy recognises the role that past experiences play on one's current state, it does not focus on a person's past. Instead, it mostly looks at the present choices that a person faces. It aims to free people from restrictive thoughts, accept their autonomy in life, and find assertiveness.
What Are the Benefits of Existential Psychotherapy?
It can help you embrace the power available in the freedom and choice present in adult life
It can help you lead a richer and more meaningful life.
It can help you find personal meaning.
It can help you live life in the present.
It can help you come to terms with suffering and death.
It can help you feel empowered by your response"ability" to make good decisions.
Existential Psychotherapy at KlearMinds
At KlearMinds our existential psychotherapists are also trained in a range of other psychotherapies and we integrate these into the work to offer you a broader experience and toolkit, than may be provided through an existential approach alone.