Is online counselling as good as face-to-face meetings?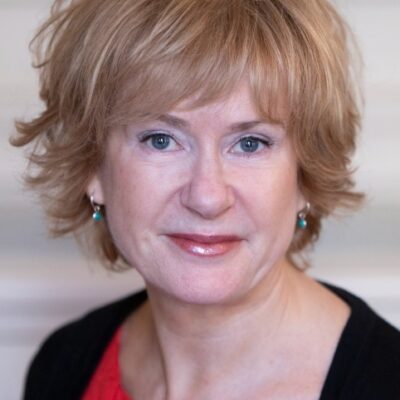 Author:
Maggie Morrow
, Award Winning Psychotherapist, Counsellor & Life Coach
Last updated: 27th January 2022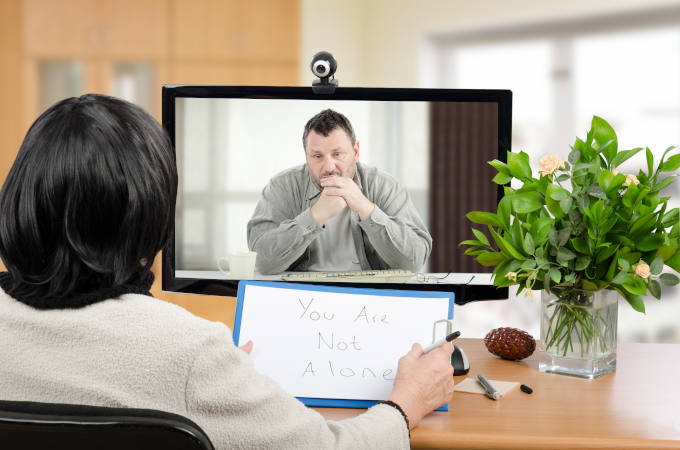 Since the beginning of the COVID-19 pandemic last year, life seems to have moved online. From business meetings and social meet-ups to healthcare appointments, people now routinely interact on Zoom and many other similar platforms. At KlearMinds, online counselling sessions have always been available as a convenient alternative to meeting face-to-face. But is it equally effective to 'meet' in this way?
What is online counselling?
Virtual counselling sessions are one method for delivering talking therapies, making use of a laptop or desktop computer, or a mobile device like a smartphone or tablet. At KlearMinds, we can use any of the common platforms including WhatsApp and FaceTime, Microsoft Teams and Google Hangouts, Zoom and Skype, or similar software.
What all these programs have in common is that you and your therapist can see each other while talking in real time. That way, social distancing can be observed, and even long-distance appointments can easily be arranged. We are able to use this technology to provide life coaching, counselling sessions and psychotherapy to our clients in the comfort and safety of their own home.
What happens during a virtual appointment?
In an online therapy session, your counsellor or therapist will work with you to assess the issues that you are facing and help you overcome your difficulties. The content and structure of virtual therapy is the same as in a face-to-face session. Appointments are scheduled in a similar way, with regular meetings of the same length. It goes without saying that we maintain the same standards of privacy and confidentiality as if we were meeting in person.
You will be meeting in a private, secure 'room'. Online video and chat services use an advanced form of internet security called encryption, meaning that your conversation is safe. In the unlikely event that someone manages to intercept a message, they would be unable to decipher the encrypted code.
Is the digital environment conducive to therapy?
One of the concerns often voiced is that, in an online environment, the therapist is deprived of the ability to observe the client 'in real life', including elements such as body language, tone of voice and overall demeanour that provide important insights into a person's wellbeing. Others have queried the comparatively impersonal setting that could prevent a strong therapist/client relationship from forming. And can digital communication really provide appropriate skills, tools and healing power for people staring at a screen?
The good news is that there appears to be no discernible difference between face-to-face and virtual therapy as far as effectiveness is concerned. Scientific research has consistently shown that online treatment is a capable tool to deal with mental health and wellbeing issues.
Studies published in the Journal of Affective Disorders, Behaviour Research and Therapy and the Journal of Psychological Disorders variously demonstrated that online counselling and Cognitive Behavioural Therapy (CBT) is as effective as face-to-face therapy in helping people address a wide range of issues including anxiety and depression, career concerns and relationship issues.
Which issues can be dealt with via online therapy?
We are able to use online counselling and coaching for a wide range of issues including Stress, Anxiety and Depression, Relationship Issues and Family Problems, Self-Esteem and Self-Confidence, Career Coaching, Life Transitions, Bereavement, Trauma and much more.
At KlearMinds, our team of life coaches, counsellors and psychotherapists all have their own areas of specialisation. Depending on the issue you wish to address, we will find the most suitable person to work with you. In these unprecedented times, your mental health is more important than ever. For more information about our online therapies or to book a telephone or video appointment, please get in touch.
Helpful Guides About Therapy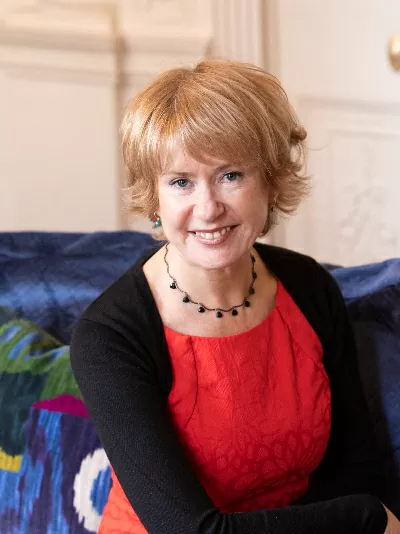 Not Sure Which Therapist Or Type Of Therapy You Need?
Get in touch with Maggie Morrow, Award Winning Therapist & KlearMinds Director. Maggie can help match you with the right therapist based on your needs.