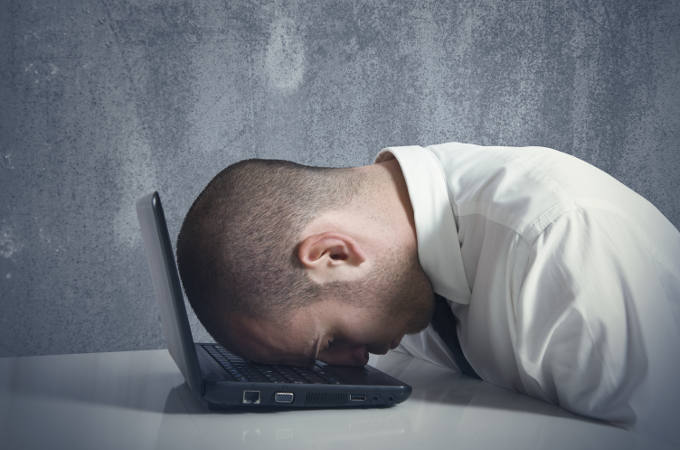 We all have the occasional bad day at work but what do you do if the bad days increasingly outnumber the good ones? If the pendulum has swung too far to the 'bad' side, when is it time to throw in the towel and look for a better job?
First of all, don't ignore your instincts. We all have an inner gut feeling and sometimes that's the best thing to act on. Ask yourself how much you really dislike your job. If you only hate it sometimes, perhaps there is a way to solve the problem without having to leave. Can you address the issue with your line manager in an effort to improve your happiness at work? However, if you know that you're deeply unhappy in your current post and have been for a while, there's no question that you should look for alternative employment.
Here are 7 signs that definitely point towards the exit route.
1 – You dread going to work every day.
Do you wake up every morning and wish you didn't have to go in, or that the workday was already over? Perhaps you're tempted to call in sick simply because you can't face another day at the office? While it's normal to be worried or frustrated on occasion, if you really dread going to work every day and it's causing you undue stress, it's time to hand in your notice.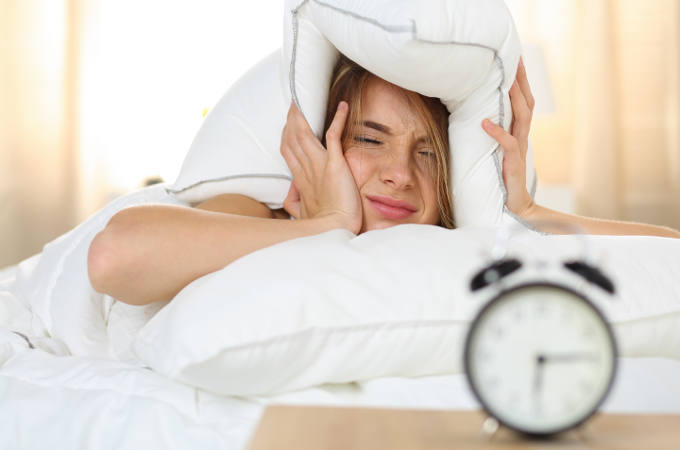 2 – You routinely complain about work to your friends or family.
Does every conversation you have somehow end up with you letting off steam about your job? Do you complain about your boss, your colleagues, the company ethos or the ways it is (badly) run? If all your job ever evokes is a negative reaction, without anything positive to make up for it, maybe now is a good time to review your options.
3 – There's no opportunity for career progression.
If you're stuck in a dead end job without any opportunity for growth or development in your chosen field, or you feel you're overqualified, you're wasting your time there. If you feel you've get everything you're ever going to get out of you current job in terms of training, skills and experience, invest your energy into finding another employer: a company that is committed to supporting you in your career development.
4 – The company culture isn't a good fit.
If you're stuck in a traditional 9-5 job and have repeatedly tried but failed to negotiate more flexible working arrangements to fit around your lifestyle, personal commitments or family demands, this could be a deal breaker. Better to look for an employer who is more sympathetic to accommodate your preferences and give you the work/life balance you need.
5 – There's a consistently negative atmosphere at work.
A negative vibe at work can zap morale and kill any passion for the job. If you have a toxic boss, or colleagues who never seem to stop moaning, and there's no in-house awareness that this situation needs addressing urgently, it's not surprising that there's no motivation or enthusiasm to do a good job, and no respect for the company that's employing you. You may even doubt your career choice. Time to leave.
6 – Your opinion is not wanted or heard.
If you feel that any thoughts, ideas or suggestions you choose to put forward at work are not valued, are routinely ignored or actively disrespected, this creates an unsupportive environment that can quickly take a toll on your self esteem. You should feel comfortable to voice your opinions at the office in the full expectation that your input is recognised and appreciated.
7 – Your mental and/or physical health is starting to suffer.
If you're unhappy at work to the extent that it's making you ill, get out as soon as you can. Are you working such long hours that there's no time for relaxation, healthy eating, exercise or proper sleep? Do you drink excessively to get over a bad day at the office? Are you taking as many sick days as you can get away with? Are you being bullied at work? No job is worth sacrificing your wellbeing for, so start looking around.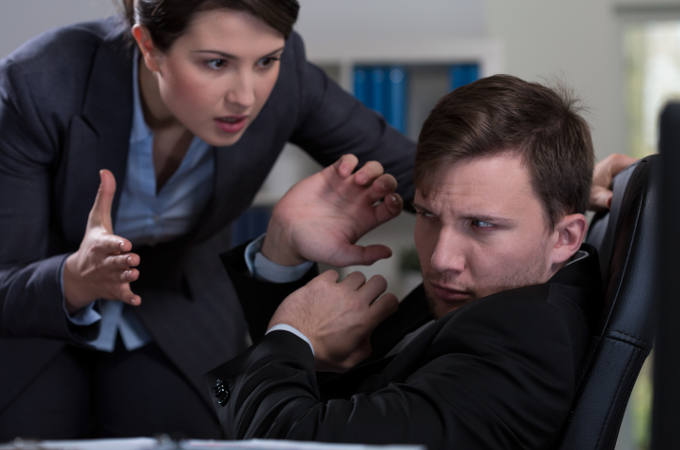 If you feel you would benefit from talking to a qualified career coach or a trained psychotherapist to help you deal with your unhappy job situation, please give KlearMinds a call on 0333 772 0256. Our experienced team uses a unique approach focusing on empowering you to fully understand the blocks to your success and how to overcome them.