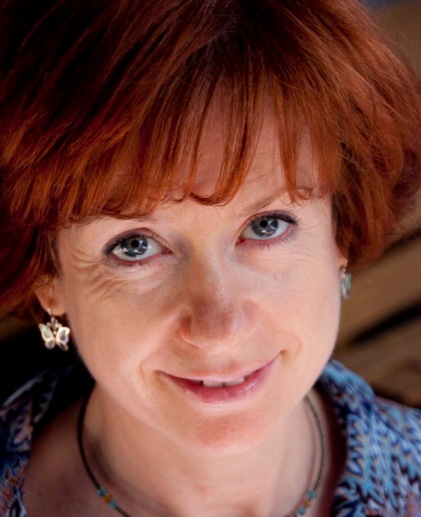 The KlearMinds team are dedicated to providing the best possible support to each of our clients, enabling you to restore and maintain positive mental health. Our therapists have between 10 and 30 years' clinical experience to put at your disposal. This means that our psychotherapists, counsellors and life coaches are powerfully equipped to help you achieve real, lasting change in the shortest possible time.
Each of our counsellors is trained in a range of methods, so we can tailor our approach to suit the individual person and give the best opportunity for positive change. We offer a range of therapies including counselling, life coaching, psychotherapy, CBT (Cognitive Behavioural Therapy) and psychodynamic psychotherapy.
Let's meet the team.
Maggie Morrow (pictured above) is not only KlearMinds' Director, she is also an award-winning therapist and accomplished life coach with 20+ years' experience in her own right. With a background in Integrative Psychotherapy and plenty of clinical experience, she specialises helping clients from all walks of life with the following issues: career development and life fulfilment, self-confidence and self-esteem, stress, anxiety and depression, relationship issues, mid-life crises, abuse and addiction, trauma and PTSD.
Judy Harrison has worked extensively in public and private therapy organisations for over 30 years. She is an external moderator and examiner at Kingston University and also works for the Association for Humanistic Psychology Practitioners (AHPP). Judy uses a wide range of therapies in her work including CBT and psychoeducation. She is also a Career Coach, Mediator and Mindfulness Meditation Trainer.
Andrea Tibbits specialises in relationship counselling and couples therapy. With more than 15 years' clinical experience in marriage and relationship counselling, she is ideally placed to help you and your partner tackle the root causes of patterns that are negatively impacting your relationship, and to find new strategies to help you develop stronger, happier and healthier relationships.
Mita Hiremath has 20+ years' experience as a counsellor and psychotherapist. She draws upon various approaches to work sensitively with her clients including Transactional Analysis, Person Centred Therapy, CBT, Attachment Theory and Mindfulness to help clients overcome often long-held issues and achieve life-lasting positive changes.
Samina Khatun holds a Doctorate in Counselling Psychology and has 10 years' clinical experience with the NHS and private practice. Her flexible approach to counselling draws on a range of therapeutic models including CBT to tailor her work to the unique needs of the individual. She has a special interest in areas of sexuality, gender identity and relationship issues.
Jo Frost trained as an Integrative Psychotherapist and has 13 years' experience as a therapist and provides a non-judgemental, warm and safe environment in which to explore your isues. Jo has worked with a wide range of issues including depression, low self-esteem, stress and anxiety issues, relationship issues, anger management, eating disorders, bereavement, loss and trauma.
Roger Mills has 15 years' experience as a counsellor including working for the NHS and The Priory. As a qualified Psychotherapist, Executive Coach and Couples Therapist, he offers proactive strategies of coaching and CBT to help you make positive changes, while helping you to unblock and deal with complex problem areas. He is a qualified EMDR specialist for the treatment of trauma and post-traumatic stress disorder.
To book an appointment with any of our therapists, or to find out more about the counselling and psychotherapy services offered by the KlearMinds team, please get in touch here. For your convenience, we offer three London locations – London City Liverpool Street EC2, West London Kensington W8 and Central London W1W 6HE – and online counselling is also available. Please note that during the current pandemic, we only offer online counselling in an effort to support our Health Services and reduce coronavirus exposure.