What Is Integrative Counselling?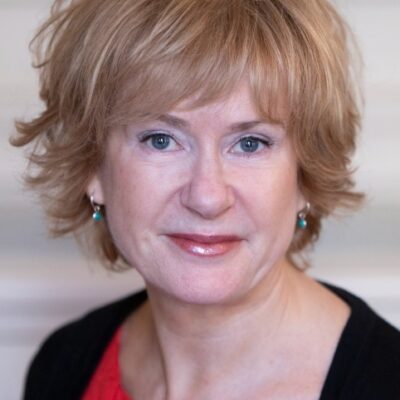 Author:
Maggie Morrow
, Award Winning Psychotherapist, Counsellor & Life Coach
Last updated: 28th July 2023

Research in counselling is increasingly indicating that a broad toolkit of therapeutic skills drawn from a range of therapy approaches and coaching, can produce better results for therapy clients than using one specific therapy approach alone. Our direct experience with clients has consistently shown us, that an integrative approach to counselling, can provide the opportunity for more therapy success.  For this reason, all our therapists are highly experienced and trained in a variety of therapy types.
Learn more about how integrative counselling can make a difference to you in this KlearMinds guide.
Integrative counselling: what is it?
Integrative counselling is an approach to therapy that has grown in popularity since the 1970s. It aims to bring together the best of different counselling approaches to help you achieve your goals more effectively.
The ability to combine a variety of treatments enables our skilled counsellors to tailor your therapy sessions to your personal learning style. Rather than pursuing one particular type of therapy, we combine a range of effective therapies and coaching to help you achieve positive results.
The key elements of integrative counselling
There a many therapies that have specific strengths in their applications and therefore therapist often have different integrative counselling tools.  At KlearMinds we combine between 6 to 10 therapies within our integrative counselling.  Here is a selection of just some of key therapies we use in combination at KlearMinds, to enable you to achieve  lasting change:
Cognitive Behavioural Therapy – Often known as CBT Therapy, cognitive behavioural therapy is useful for thinking about your problems in a structured manner and learning skills and techniques which give you more control in difficult situations. The focus is to help you think about the challenges you face from thinking, feeling and behavioural perspectives and then identify techniques and strategies which you can use to improve things.
Psychodynamic Psychotherapy – This approach develops your understanding of how events that have happened in your past may be impacting the present. We can help you to understand how historic "triggers" can set off certain physiology, feelings and thinking in the present which compel you to behave in ways that may not give you the results you really want.
Solution Focused Therapy – Experiencing progress in your therapy sessions is central to good therapy and solution focused therapy can provide a useful proactive element within integrative counselling. This approach focuses on identifying your strengths and building upon them to as a foundation for solid, self-sustainable progress. It also has some great tools for recognising and building on the progress you make.
Life Coaching – Life coaching provides some useful tools and techniques which can help you clarify what you want to achieve and provide strategic plans on how best to go about it. Our life coaching sessions can help you to consolidate your goals and implement step-by-step plans to get to where you want to be.
Mindfulness Practice – The world is a busy place, and people commonly experience getting caught up in thoughts and feelings and action around relationships, work, family commitments and the stresses of modern life. In this energetic pace stopping can feel impossible. Mindfulness is an approach that helps you to increase calm, focus and clarity while teaching you effective methods for pausing and finding inner peace.
Neuroscience: Neuroscience research over the past 20-30 years provides crucial understanding on the nature of "being human". It teaches us how our body and brain automatically respond to situations based on our primal "hardwiring". It also provides useful guidance on techniques you can use to understanding the nature of your primal human impulses/responses to life situations and how to "regulate" them so you can enjoy a more balanced, satisfying life in which you feel connected, confident and in control.
These are just some of the therapy styles and techniques we use in our integrative counselling sessions.  You can learn about additional therapies we use in our work with you here.
What are the benefits of integrative counselling?
A central benefit of integrative counselling is that it can enhance the quality and effectiveness of therapy sessions for you. Once we understand the problems you are facing and what you would like to achieve from your therapy, we can then tailor integrative counselling sessions to maximise your opportunity to achieve your goals, as quickly as possible.
This personalised integrative approach can also provide you with a set of effective tools for  dealing with problems more effectively and improving overall confidence and wellbeing.
Is integrative counselling right for you?
If you feel as though something is holding you back or preventing you from leading the life you want, we can help. Contact us for a chat with our Clinic Director or book an appointment and begin taking the first steps towards the life you want to live.
Helpful Guides About Therapy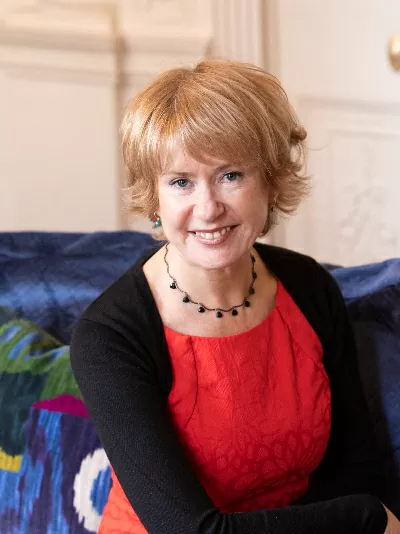 Not Sure Which Therapist Or Type Of Therapy You Need?
Get in touch with Maggie Morrow, Award Winning Therapist & KlearMinds Director. Maggie can help match you with the right therapist based on your needs.